November 2021 Newsletter + Track Meetings for all GGN members from anywhere!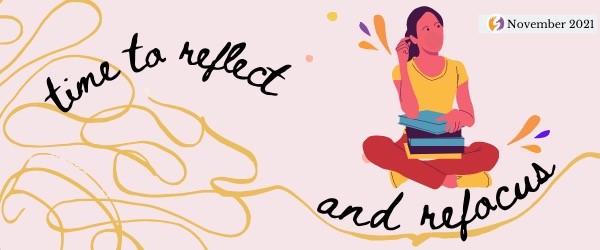 Margery's Note....
A crazy year coming to an end….
Reminds us to think about what is REALLY important!
This actually requires a lot of sifting through the millions of thoughts and ideas we have flurrying within and around us every day.
Our beliefs
Our opinions
Other people's beliefs
Other people's opinions!
And that's just for starters! Then we add on our fears, our self-doubts, the stories we make up about what could or couldn't happen in the future. Plus the stories we make up about why or how things happened in the past.
What is clear to me is that our lives are self-directed to a great degree. No, we don't control the world around us. But we do control whether we spend our time reacting to it or moving forward in it based on our purpose, vision and specific goals and objectives.
Through my association with Count Me for Women's Economic Independence and the Count Me In Revival, I have been helping teach a class for women entrepreneurs over the last month. Our business basics start from WHY, what is the higher purpose of the business?
I believe that is just as important in managing our lives! We need to feel purposeful, else we spend our energy boomeranging and reacting to what is going on around us.
As we encourage the women in our class to get clear on the purpose of the business, we look at their early lives. What experiences did they have that inform their work?
I started thinking about what I got in trouble for as a child, and it was for speaking up, saying my truth, standing up for what I thought was right. That didn't sit well with the authority figures of the 50s and 60s, including my parents!

I make some new plans of things I can do. I've started some fall planting of new shrubs. I reorganized my pantry. I scheduled some safe activities (since we're still in a pandemic, I'm careful about where I go). I've walked the Arboretum with a friends in the last couple of weeks. The changes of colors and amazing plants are so nurturing!
These simple, sort of everyday activities are such good medicine! When I studied with Angeles Arrien, author of one of my favorite books, The Four-Fold Way, I remember she suggested time outside each day. In the summer heat of Texas that is difficult, but possible most of the rest of the year.
We have to stop, listen and take steps to feel in charge of our own lives! Daily routines are a big part of that!
All of these things help me get back to gratitude and appreciation of what is, what I have and give me the impetus to keep going.
And they remind me that I'm not perfect, I'm human and I will probably never stop creating these challenges and difficulties. If I did, I might turn into a complete slug and stagnate for the rest of my life!
This helps me stop making others authorities over me.
I remember to forgive myself and look for new ways to grow, new ways to see things.
My determination to keep learning and growing is my secret power!
---

Member Activities
I keep using this picture because these women represent the soul of GGN, such wonderful faces to see!!!
---

Andrea Ruiz shares her scarecrow!
Andrea moved to a new neighborhood and is taking part in some of the fun!
This is the scarecrow she and her boyfriend made to celebrate Halloween.
It received honorable mention!
---
GGN Member Dr. Laura Kopec Shares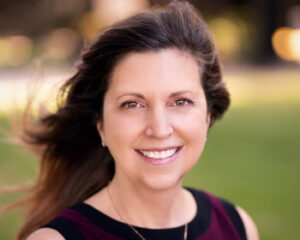 If you are struggling with long term Covid symptoms, schedule an appointment with Great Girls Member, Laura Kopec. Laura is a Naturopath and Functional practitioner who has been in practice for over 12 years. She specializes in genetics which includes the mRNA virus Covid 19. Long term Covid symptoms are a new kind of inflammation, as mRNA viruses activate inflammation in the body. Laura has been working with individuals who want to strengthen their immune system to avoid serious Covid, worked with individuals with Covid during the infection stage, and now continues to educate and provide strategies for individuals dealing with the viral debris and the inflammation that can linger post infection. You can schedule directly at www.laurakopec.com
---
Track Meetings
For now we are still holding our meetings for FREE on Zoom and are also meeting at my (Margery's) house.. GGN Members from any location are able to attend with no cost! If you attend in person, we still ask for $5 to cover costs. And yes, you can register at the last minute….
Our Track meetings are designed to give us a sacred space to have meaningful, purposeful conversations without fear of being judged or competed with. Only Members can attend. They are amazing experiences, unlike any 'networking meeting' you have ever attended!
GGN members MUST REGISTER to attend these meetings, so just follow the links below! And if you want to learn about us, go ahead and join GGN~~if you decide it isn't for you, we will refund your membership fee!
Each one is an event or happening in itself. Some members come frequently, some come only once in a while. Whenever you attend one, you will find out things you didn't know, connect with women who will challenge and inspire you, and you will leave with some new perspectives.
Monday Morning Magic Track
November 8, 2021
10 am to 12 noon CT
Magic really does happen at these small gatherings! We often talk about surprising subjects, new developments with our lives and the world…. And it is a great place to get feedback on things we are grappling with. I love these!
Click here to join us on Zoom or in person for Monday Morning Magic!
Growth & Transitions Track
November 17, 2021
7 to 9 pm CT
As we gear up for the holidays, this is the last Wednesday meeting for the year! A great time to find the calm, supportive serenity we get from spending time with wise women! We hope you join us!
Click here to join us on Zoom or in person at our next Growth & Transitions Track
---
Join us on Facebook!
We have an open Great Girls Network page which we would love for you to go to and "like" us and "follow us first" to keep up with our events and also perhaps spread the word about our group.
Click here to go directly to our Facebook page to like and follow us first!
Become a Member!
Great Girls Network is our way of being the opposite of the Good Ol' Boys Network (which is still very much alive and well!). Even if you don't participate in Track meetings, your membership gives you a way to support our existence and be a part of a growing group of women who really appreciate each other. And the Trii-Annual Gatherings are unlike any other "networking" event! We know women don't network like men. We want to build relationships, we want deeper, more meaningful connections. That is exactly what GGN provides.
Our membership fee of $50 per year gives you access to our Track Meetings and also contributions to our Newsletter. The fee helps sustain our website, but it also ensures that when you participate in a Track meeting, you will honor the sacredness of the conversations because you are a member.
We created a digital card that helps people understand what they can get from joining GGN so click here to see the card.
Your membership helps give us that foundation, the strength to grow and have an impact on the lives of so many more women.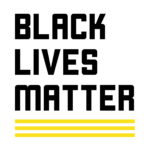 ---
Great Girls Are Amazing Women!!! Thank You!!!
Hope to see you soon,
Margery Miller, founder Great Girls Network