November 2020 Newsletter + Zoom Track Meetings for GGN Members (from anywhere!)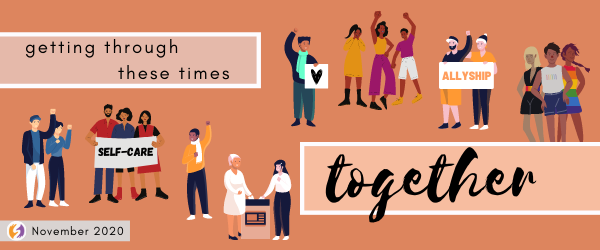 Margery's Note....
No matter what the outcome, we can handle it!
This is a time to stay detached, and focus on what is really important!
Today is a good day to remember my friend Angeles Arrien, author of one of my favorite books, The Four-Fold Way. This book helps us understand the 4 basic archetypes of the human spirit:
1. Show up and choose to be present: this is the way of the Warrior
2. Pay attention to what has heart and meaning: this is the way of the Healer
3. Tell the truth without blame or judgment: this is the way of the Visionary
4. Be open to outcome, not attached to outcome: this is the way of the Teacher
In the Teacher chapter, she quotes Harrison Owen's 4 Immutable Laws of the Spirit:
* Whoever are present are the right people
* Whenever it begins is the right time
* Whatever happens is the only thing that could have happened
* And when it's over, it's over.
I studied with Angeles back in 1993 and for the last 27 years, these ideas have been guideposts for me. Learning to live them is more difficult than it may seem, but the journey toward that has been more than rewarding.
We can stand together and support each other!
We can do what we know is right, follow our inner voices and keep going!
We can honor the dignity of every person and find a way to live that promotes racial justice and equality for all people!
We can stand tall and proudly in support of all our sisters in the world!
Detachment doesn't mean being removed or aloof. It means not getting swallowed up in emotion but letting the feelings pass through you and keeping your sense of self intact. These principles helped me learn to weather any storm, learn something along the way and keep going forward.
So, for me, even though some sort of chaos will probably ensue no matter what the outcome of the election,
We can't control the outcome, but we can control how we manage our response to it.
We can keep talking with each other, sharing stories and learning.
We can stay committed to ensure that we do whatever possible to keep making this world a better place culturally, socially and environmentally.
We can encourage every woman we know to love herself, stand up for herself and let her know we are there to support her.
---

Member Thoughts, Ideas & Recommendations
                       I keep using this picture because these women represent the soul of GGN, such wonderful faces to see!!!
---
GGN Member Torre Capistran shares:
Hooked On Code is HIRING!!!
(this company creates unique, state of the art web sites).
We're looking for a WordPress Implementation Expert who uses Divi Theme as a primary tool. We have a short job 'ad' on our site (linked below) and are using CultureIndex to prescreen candidates for a good fit:
Women-owned WordPress agency looking for detail-oriented and execution-obsessed Divi expert: Click here to learn all about it!!
---
GGN Member Christy Kercheville shares:Images
Start 2021 the right way and treat yourself before the holidays. Register for our
Women's Virtual Retreat
Saturday, November 14, from 10am-1pm CT
featuring award winning speakers.
We invite you to be in our sisterhood of women who desire to THRIVE and not just SURVIVE this life! Come on a journey with us at our three hour virtual retreat with
5 amazing women as our guest speakers, including Dr. Lynn Schmidt, an award winning author of 5 books, and Chiara Condi, founder of Led by HER, a non profit supporting women victims of violence, and others covering topics on relationships, wellness, and spirituality. Prizes given between speakers, including their books, discounted services, and 3 seats to "Positive Intelligence" 6 week, group coaching program, valued at $995. Please visit Please click here to register and read more about our amazing speakers:
To learn more about Positive Intelligence and the 9 Ways We Self Sabotage, click her for the free assessment!
---
GGN Member Michelle Bogan shares her mother/daughter story:
My 14 year-old daughter Grace has become increasingly interested in social justice in the past year. When the BLM marches started in the late spring, she asked if we could go to one, which we did on Juneteenth. She experienced all the feelings that day – empowerment, anger, joy, helplessness, fear, excitement, pride and belonging. At the end she asked if we could go to one for women.
We went to the Women's March at Dallas City Plaza on October 17th, and a few of my friends joined us. What was particularly moving about this event was how the women who spoke used their podiums to talk not just about women, but specifically about how women coming together supporting each other fights racism, bigotry, misogyny, homophobia and fear of differences. Grace was blown away (as was I!).
I think for her what was particularly moving was the vast array of women who joined — women of all ages, races, socio-economic backgrounds, sexual orientations, religions and political party affiliations. And there were several men and boys there too, showing up as couples with women or as families. The partnership and sense of community was incredibly empowering.
---
GGN Member Lynne Sipiora started a new adventure!
My house was on the market for 60 days and no takers BUT 11 people who toured it, asked me to decorate their houses. Lemons and lemonade come to mind…
And so ReArrangements was born, an interior design business that is all about affordable style and soul!
The business kicks off with an inventory surplus sale with re-purposed and re-imagined furniture and decor.
November 6th from 4pm to 8pm and November 7th from 9am to 3pm at Chestnut Square( the DelaneyHouse) in downtown McKinney .
---

GGN Member Vicki Lauter shares an article she learned from:
I subscribe to Lion's Roar newsletters; I am not a Buddhist. Lion's Roar is another place I go to be grounded in how to operate as a better human.
There is an exercise at the end of the article I thought you might find interesting – definitely reflective and thought provoking.
Enjoy! and feel free to share if there are others you think would find it useful.
Click here to read the article….
---
Track Meetings
For now we are still holding our meetings on Zoom. GGN Members from any location are able to attend with no cost! And yes, you can register at the last minute….
Our Track meetings are designed to give us a sacred space to have meaningful, purposeful conversations without fear of being judged or competed with. Only Members can attend. They are amazing experiences, unlike any 'networking meeting' you have ever attended!
GGN members MUST REGISTER to attend these meetings, so just follow the links below! And if you want to learn about us, go ahead and join GGN~~if you decide it isn't for you, we will refund your membership fee!
Each one is an event or happening in itself. Some members come frequently, some come only once in a while. Whenever you attend one, you will find out things you didn't know, connect with women who will challenge and inspire you, and you will leave with some new perspectives.
Aging, Retirement, Choices We Make Now and in the Future
November 4, 2020
7 to 9 pm
No matter your age, the subject of Aging, Retirement and Choices We Make Now and in the Future is vital to how you live your daily life. What you eat, what you spend, how well you take care of your physical health are all things to consider if you want to be around past 60!
These are things that are difficult to think about in our 20s and 30s, but they still make a big difference! And we have 3 GGN Members who are excited about sharing what they have learned to help us along the path:
Gail McDonald, Executive Coach, entrepreneur and life long spiritual learner, author of Retirement Your Way. As a wife, mother and grandmother, Gail has a great deal of insight to share. Her husband retired several years ago, but Gail continues to work as a business coach.
Lynne Sipiora, former Executive Director of The Samaritan Inn, retired now for over 2 years, and living the adventure of wrangling adult children and enjoying traveling with her also retired husband. Her experiences have been a little wild (grown kids during the Pandemic!) and she has a lot to share.
Lea Kaltenbach has just this year completed her retirement from a long career in business development, mainly in the commercial real estate sector. Add to that her marriage a few years ago, she has spend countless hours working on both combining resources with her new husband and organizing her after-working plans for retirement income.
Monday Morning Magic Track
November 9, 2020
10 to 12 noon
We all need to stick together and help each other through this strange and difficult time. And Monday Morning Magic is a perfect place to huddle together and share our fears, our hopes, our difficulties. I look forward to each time we connect! Join us!!
Growth & Transitions Track
November 18, 2020
7 to 9 pm
We hope things have settled down now after the election, so this will be our chance to regroup and talk about how we feel about what is going on in the world. Of course I hope things will go the way I want, but if they don't I'm going to need some great feedback on how to move forward! Join us!!
Additional Monday Morning Magic Track
November 23, 2020
10 am to 12 noon
Each time I think about cutting out this call, we end up having such amazing coversations that I realize the number of women on the call isn't important, the things we talk about are life altering! Check it out!
---
Join us on Facebook!
We have an open Great Girls Network page which we would love for you to go to and "like" us and "follow us first" to keep up with our events and also perhaps spread the word about our group.
Click here to go directly to our Facebook page to like and follow us first!
Become a Member!
Great Girls Network is our way of being the opposite of the Good Ol' Boys Network (which is still very much alive and well!). Even if you don't participate in Track meetings, your membership gives you a way to support our existence and be a part of a growing group of women who really appreciate each other. And the Trii-Annual Gatherings are unlike any other "networking" event! We know women don't network like men. We want to build relationships, we want deeper, more meaningful connections. That is exactly what GGN provides.
Our membership fee of $50 per year gives you access to our Track Meetings and also contributions to our Newsletter. The fee helps sustain our website, but it also ensures that when you participate in a Track meeting, you will honor the sacredness of the conversations because you are a member.
We created a digital card that helps people understand what they can get from joining GGN so click here to see the card.
Your membership helps give us that foundation, the strength to grow and have an impact on the lives of so many more women.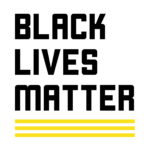 ---
Great Girls Are Amazing Women!!! Thank You!!!
Hope to see you soon,
Margery Miller, founder Great Girls Network