May 2022 Newsletter + Track Meetings for GGN Members
Margery's Note....
We're ready for some sunshine!!!
Yes, I know that sunshine in Texas means a hot summer, but for at least the next month or we can feel the warmth of the sun and think about having some fun!
What a time we've all had over the last 2 years….
And even though we're going to be living with the threat of Covid for probably years to come, with the various precautions people have taken, it seems like we are fairly safe to be out and about again.
What does that look like for you? Here are some of the ways I'm having fun…
I really enjoy sitting outside at a restaurant with a friend….

Early morning routine: headlines, NYT Spelling Bee; Wordle then read for a while. It all feels so delicious! I try not to book anything before 9:30 or 10 am so I have this time to myself….

The green grass gives me a warm feeling….

My knockout roses are blooming!!! (I LOVE the red color….)
I'm excited to see if any of the bulbs I planted start to bloom….
I've discovered I'm an expert at bubble wrapping by helping a dear friend get ready to move….
Our GGN meetings are still so meaningful! Especially when we help each other see things that seem insurmountable can be managed….
I have read over 20 books since the beginning of the year! I find binge reading and binge TV watching each have a place in my life now that I don't work as much….
I've started back doing my Pilates mat work, making sure that no matter how old I am, I can still get up and down from the floor!
And here are some of my roses!!!
---

Member Activities
Below are a few notes from our members….
---
GGN Member Ann Ranson shares her insights on Strengths
Strengths give us a language
As our world turns away from the restrictions imposed by the pandemic, many of us are finding ourselves in unfamiliar territory.
That's what I've experienced and what I'm hearing from clients.
I was one of the lucky ones who lived through the pandemic with minimal trouble. Yes, my business was hit hard in 2020, but it made a strong rebound in '21.
2022 has been another new experience. The peace and quiet I had come to expect and enjoy were falling away. Guests were in my home. Clients wanted more in-person meetings. There was less justification for having everything delivered, so going shopping returned.
Perhaps my biggest surprise of 2022 has been the increased interest in coaching, especially using Clifton Strengths. At first, I didn't notice the trend, but as one nonprofit after another reached out for coaching for members of their executive team, the pattern became clear.
I have worked with Strengths for over a decade, both personally and professionally. I am affiliated with Core Clarity, Inc. a company licensed by Gallup for their wrap-around training, analysis, and reports that help us to first understand our strengths, then to learn how to use them effectively in our daily lives. Of all of the assessments, it's my favorite because it's easy to remember the results, AND
Strengths give us a language to describe our differences without judgement.
And, here's the insight I gained!
The reason I'm getting more requests for coaching, I think, is because the pandemic broke a lot of our patterns. It broke down some of our beliefs, or at least caused us to think about them, leaving us a little uncertain about our role or purpose in today's world.
Coaching in general, and Strengths Coaching in particular, gives us a method to explore what's really true for us – now. Today.
Understanding our Strengths and those of the people near us helps us build solid relationships. Learning that my son's #1 Strength is Adaptability helped us navigate tricky times when he still lived at home. And we still laugh about how valuable this Strength is in today's constantly changing world. I, unfortunately, do not have it in my Top 5!
If you're interested in learning more about yourself, visit the Gallup website, take the assessment, and minutes later receive a report identifying your Top 5 Strengths. And, if you'd like help interpreting your results, you can either email me or visit the coaching section on my website to see how we might work together.

And, Ann's free Creativity Happy Hour!
If you're just looking for some fun, I hope you'll join me for my next CREATIVITY HAPPY HOUR. Friday, May 6, 530-7pm, central. Many of us are feeling the need for more play. Join via zoom with your favorite crayons, pencils, paint, etc.
Interested? Click Here
---

GGN Member Dr. Laura Kopec shares her latest podcast with GGN Member Amy Halman
Under the Skin Again, Or Botox is BS!
A fascinating conversation about skin, aging and a holistic approach (click here) then read Amy's blog below…
---
Sculptural Face Lifting Treatment by Amy Halman
Often clients ask my opinions on Botox and fillers, plastic surgery, etc. As a holistic esthetician, I believe the overall appearance of the skin is a reflection of how the body is supported as a whole, not by just one visible symptom. I've healed and transformed my own skin by working on my nutrition, stress response, emotional discovery and management, as well as my genetic predispositions. This has given me a more robust picture of how to best support my health and true well-being, especially as it relates to my skin.
The Skin is Your Greatest Ally
I look to changes in my skin's appearance to guide me on how I am doing in that journey. If my eyes are puffy or the texture under the eye is a bit more creased than I remember, I review my hydration, diet, sleep, etc., before assuming my 46 years are catching up to me and Botox is the only alternative. More importantly, I review the pressures and emotions I may have been processing at that time. Have I had greater anxiety while parenting, navigating marriage and career? Have I been ill or struggling with my immune system? Have I forgotten to allow time for my own quiet moments amongst all the heavy demands? Sometimes, I feel so overwhelmed, my only option is to cry, so I do.
---

GGN Member Heather Lisle announces her new podcast!
This podcast will give you the strategies you need to make the money you want to make with your marketing!
---
Track Meetings
For now we are meeting at my (Margery's) house. We still ask for $5 to cover costs. And yes, you can register at the last minute….
Our Track meetings are designed to give us a sacred space to have meaningful, purposeful conversations without fear of being judged or competed with. Only Members can attend. They are amazing experiences, unlike any 'networking meeting' you have ever attended!
GGN members MUST REGISTER to attend these meetings, so just follow the links below! And if you want to learn about us, go ahead and join GGN~~if you decide it isn't for you, we will refund your membership fee!
Each one is an event or happening in itself. Some members come frequently, some come only once in a while. Whenever you attend one, you will find out things you didn't know, connect with women who will challenge and inspire you, and you will leave with some new perspectives.
Monday Morning Magic Track
May 9, 2022
10 am to 12 noon
Where else can you find magic on a Monday morning? These conversations are deep, helpful and thoroughly engaging. Join us!
Click here to join us in person for Monday Morning Magic!
Growth & Transitions Track
May 18, 2022
7 to 9 pm
One of my mentors used to say, "if you're green you're growing, if you're ripe, you're rotting." Which one are you? If you have the fantasy that you will reach a point in your life when you are "fully grown" you are mistaken!!!
Click here to join us in person at our next Growth & Transitions Track
Become a Member!
Great Girls Network is our way of being the opposite of the Good Ol' Boys Network (which is still very much alive and well!). Even if you don't participate in Track meetings, your membership gives you a way to support our existence and be a part of a growing group of women who really appreciate each other. And the Trii-Annual Gatherings are unlike any other "networking" event! We know women don't network like men. We want to build relationships, we want deeper, more meaningful connections. That is exactly what GGN provides.
Our membership fee of $50 per year gives you access to our Track Meetings and also contributions to our Newsletter. The fee helps sustain our website, but it also ensures that when you participate in a Track meeting, you will honor the sacredness of the conversations because you are a member.
We created a digital card that helps people understand what they can get from joining GGN so click here to see the card.
Your membership helps give us that foundation, the strength to grow and have an impact on the lives of so many more women.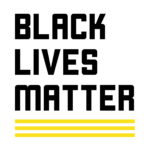 ---
Great Girls Are Amazing Women!!! Thank You!!!
Hope to see you soon,
Margery Miller, founder Great Girls Network