March 2018 Newsletter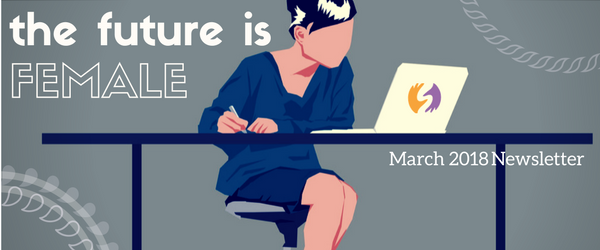 Semi-Annual Gathering
This Gathering will be a little different from those in the past. First, we will have the pleasure of listening to Toni Portmann (our gracious host) talk about the changing roles of women in the workplace.
Toni is CEO & Executive Chairman of the Board of DHISCO, a hospitality technology distribution provider that connects 100,000 hotel rooms and rates through 11 billion monthly transactions to online travel companies worldwide. With over 30 years of management experience, Toni has served as CEO of three other companies and on the boards of public, private and non-profit companies. Toni is a member of WCD (Women Corporate Directors) and is an investor in Texas Women Venture Network, serving on their Portfolio Advisory Board. We all have a lot to learn from Toni!
Second, we want to share some of the depth and intimacy we get to experience in our Track meetings. I (Margery) will lead us in conversations that will encourage you to keep getting to know the fabulous women in our ever expanding circle.
Don't miss this!
Wednesday, March 21, 2018
6:30 to 8:30 pm
Members $10
Non-Members $15
What does it REALLY mean to be Great Girls? Why does it matter?
I've been pretty much glued to the news this past month–it seems like every day something happens that shakes up the world. We are frightened for our children, we are wondering if we can trust our leaders, and we are changing the way we view ourselves as women, as citizens.
Here's where I find comfort in the midst of all this chaos: with other women. I feel reassured as I watch leading women in the entertainment industry standing up, refusing to be quiet and allow sexual harassment, sexist policies to continue. We all felt pride from Oprah's speech at the Golden Globes, and we are encouraged as we see the #MeToo movement turn into the #TimesUp movement. In her Oscar acceptance speech, Frances McDormond told women to use the "inclusion rider" in their contracts, and later said, "I just found out about this last week. This has always been available to all — everybody who does a negotiation on a film — which means you can ask for or demand at least 50 percent diversity in not only the casting but the crew." She is so obviously a fierce fighter for equal rights and she will not stop talking about it!
I feel hopeful as I watch bright, intelligent women on news panels being considered experts, some younger, some older, with much less focus on their appearance and much more interest in their knowledge and expertise.
I am thrilled about the number of women running for office. As of now, 22,000 women are running for various elected positions both locally and nationally. This is a direct response to the way women feel it is no longer enough to be told what to do–we want to determine the direction and have our say about our lives.
In my own small way, I get to interact with teenage girls, friends of my darling 15 year old granddaughter who lives with me–and we get to talk about every issue they are facing, from dealing with boys and sex, to what they want to do with their lives. It keeps me on my toes for sure–and I am so grateful for the opportunity to learn from them.
And I get to lead Track meetings each week, where we go deep and keep learning about each other and how to manage our lives differently.
I feel I am surrounded by GREAT GIRLS–who are actually AMAZING WOMEN. What an honor!
Become a Member!
Our membership keeps growing! We now have 131 women committed to being part of Great Girls Network–able to attend monthly Track meetings. Even if you don't attend, aligning yourself with our group truly makes a difference.
Your membership helps give us that foundation, the strength to grow and have an impact on the lives of so many more women.
Track Meetings
To register for a Track meeting, log in to our web site as a Member.
To take advantage of these amazing Track meetings, you must join GGN! Each one is an event or happening in itself. Some members come frequently, some come only once in a while. Whenever you attend one, you will find out things you didn't know, connect with women who will challenge and inspire you, and you will leave with some new perspectives.
Growth Track
Date: March 7, 2018
Time: 6:30pm – 8:30pm
Agenda: What if you knew that you could count on a group of women to give you honest feedback about your issues regarding growth? What if they offered you amazing suggestions about ways you could get where you want to go? Would you be able to push through some hurdles? That's what the Growth Track meeting is all about! Join us!
Click here to join us at our next Growth Track meeting
Transitions Track
Date: March 14, 2018
Time: 6:30pm – 8:30pm
Agenda: Our Transitions Track meetings have been fascinating lately. We are able to hold the space for each other and explore amazing possibilities. No matter what changes are in the works for you, wouldn't you love to get some invaluable feedback and encouragement? Join us!
Click here to join us at our next Transitions Track meeting
Be Well Track
Date: March 28, 2018
Time: 6:30pm – 8:30pm
Agenda: What would help you most in this area? Changing your diet? Learning to take more time for yourself? Feeling more connected to your friends and family? This Track is a safe space to think things through, learn from others and get more comfortable in your own skin. Hope to see you!
Member News
Another member is in the news! Karen Almond, amazing photographer of The Met, The Alley Theater, Dallas Opera, Dallas Theater Center among others around the country was just profiled in the Observer. Her interview is so interesting, if she were not already one of my dearest friends, I would want to get to know her better right away! Rock on, Karen!!!
click here to view the article
And I hope you are all voting (or voted early….) We are so proud of our member Mauri Long who is running for Dallas County Justice of the Peace 3-2. At one of our recent Track meetings, Mauri told us that being part of Great Girls Network gave her the courage to get out there and DO IT! This is the primary election, and she is unopposed, so in the November election, we can find her on the ballot and VOTE!!!
Become a Member!
Great Girls Network is our way of being the opposite of the Good Ol' Boys Network (which is still very much alive and well!). Even if you don't participate in Track meetings, your membership gives you a way to support our existence and be a part of a growing group of women who really appreciate each other. And the Trii-Annual Gatherings are unlike any other "networking" event! We know women don't network like men. We want to build relationships, we want deeper, more meaningful connections. That is exactly what GGN provides.
Our membership fee of $50 per year gives you access to our Track Meetings and also contributions to our Newsletter. The fee helps sustain our website, but it also ensures that when you participate in a Track meeting, you will honor the sacredness of the conversations because you are a member.
We created a digital card that helps people understand what they can get from joining GGN so click here to see the card.
Your membership helps give us that foundation, the strength to grow and have an impact on the lives of so many more women.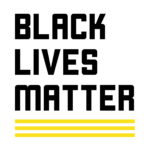 ---
Great Girls Are Amazing Women!!! Thank You!!!
Hope to see you soon,
Margery Miller, founder Great Girls Network