June 2022 Newsletter + A Special Event! + Track Meetings for GGN Members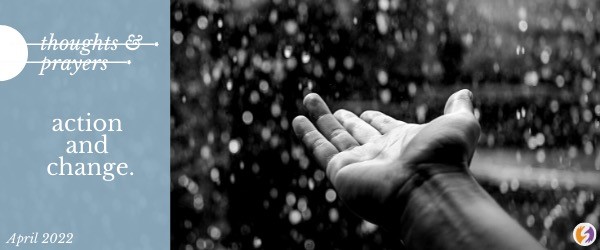 Margery's Note....
Just when we started to be hopeful….
People's lives continue to be taken and put at risk!!!!!
NO! This is not acceptable!
What kind of human adult do you want to be?????
One thing we can do is not shy away from acknowledging what is going on. And remember to study candidates carefully so when it comes time to vote, we are at least hopeful that our values will be represented.
If we have children, are we talking about the cavalier use of automatic weapons in video games?
Are we teaching our children and grandchildren how important it is to repsect others?
Are we honing our skills so that we can have difficult conversations?
Are we willing to stand up for what we believe?

To me, the most important aspect of all is that these issues we are facing are about HUMANITY, not politics!!!!

So let's help each other figure out what kind of action we can take….
And talk about our feelings so we don't get overwhelmed….
This is one of the best reasons to come to a GGN Track meeting….
We are our own best hope!!!
---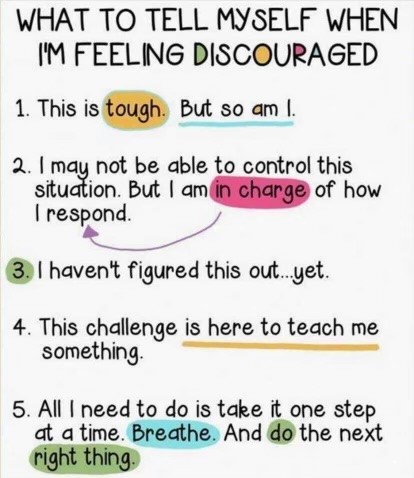 ---
Member Activities
Below are a few notes from our members….
---
GGN is sponsoring this event!
An opportunity to meet inspiring women!
Texas Style GirlzWhoSell Heels to Deals Social Gathering. Author Meet & Greet + Book Signing in Dallas
GirlzWhoSell Presents: Heels to Deals: How Women are Dominating in Business-to-Business Sales
Heels to Deals documents how dozens of diverse women around the globe shattered the glass ceiling to become leaders in the field of professional sales—proving all the naysayers wrong. Their stories are reminders for young women that they can not only work in sales but also be front-runners. These women took a chance on themselves, and in this Heels to Deals anthology, they motivate young women everywhere to do the same—take a chance—because they already have within them precisely what it takes to achieve their goals, reach their marks, and dominate the B2B sales world.
▪ Join us for a private gathering on June 16, 2022 from 6:00 p.m. – 8:00 p.m. at the beautiful home of one of our co-authors, Toni Portmann
▪ Sip wine by the pool, mingle, meet and greet some of the amazing sales leaders whom contributed to this unique project
▪ Hear first hand the heroic stories and incredible obstacles that these leaders needed to overcome to achieve success in their sales leadership journey.
▪ Enjoy great food, libations, music, hob nob with the authors, listen to career advice and chapter highlights and receive your signed copy of the book.
Thursday, June 16, 2022
6 to 8 pm
Home of Toni Portmann
Click here to connect to the EventBrite Invitation!
---
Our Toni Portmann participated in the recent march protesting the possibility of overturning Roe v. Wade…. And sent pictures!!!
It is vital that we stand up for the rights of women! And the right to control our bodies!!!!!
---
Track Meetings
For now we are meeting at my (Margery's) house. We still ask for $5 to cover costs. And yes, you can register at the last minute….
Our Track meetings are designed to give us a sacred space to have meaningful, purposeful conversations without fear of being judged or competed with. Only Members can attend. They are amazing experiences, unlike any 'networking meeting' you have ever attended!
GGN members MUST REGISTER to attend these meetings, so just follow the links below! And if you want to learn about us, go ahead and join GGN~~if you decide it isn't for you, we will refund your membership fee!
Each one is an event or happening in itself. Some members come frequently, some come only once in a while. Whenever you attend one, you will find out things you didn't know, connect with women who will challenge and inspire you, and you will leave with some new perspectives.
Monday Morning Magic Track
June 13, 2022
10 am to 12 noon CT
Women supporting women! That is what happens at our Track meetings, plus fun food and a time to chill and share stories. Join us!!!
Click here to join us in person for Monday Morning Magic!
Growth & Transitions Track
June 22, 2022
7 to 9 pm CT
We have so much to talk about! And so many opportunities to keep growing. It really helps to get different perspectives from a diverse groups of women!
Click here to join us in person at our next Growth & Transitions Track
Become a Member!
Great Girls Network is our way of being the opposite of the Good Ol' Boys Network (which is still very much alive and well!). Even if you don't participate in Track meetings, your membership gives you a way to support our existence and be a part of a growing group of women who really appreciate each other. And the Trii-Annual Gatherings are unlike any other "networking" event! We know women don't network like men. We want to build relationships, we want deeper, more meaningful connections. That is exactly what GGN provides.
Our membership fee of $50 per year gives you access to our Track Meetings and also contributions to our Newsletter. The fee helps sustain our website, but it also ensures that when you participate in a Track meeting, you will honor the sacredness of the conversations because you are a member.
We created a digital card that helps people understand what they can get from joining GGN so click here to see the card.
Your membership helps give us that foundation, the strength to grow and have an impact on the lives of so many more women.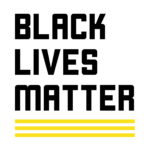 ---
Great Girls Are Amazing Women!!! Thank You!!!
Hope to see you soon,
Margery Miller, founder Great Girls Network