July 2023 Newsletter + Track Meetings for GGN Members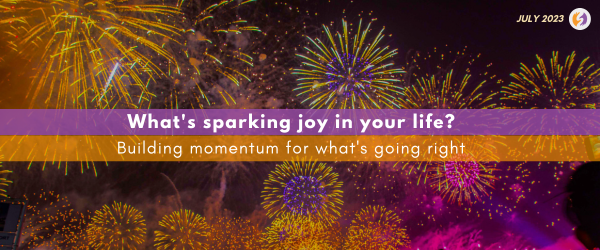 Margery's Note....
Last month was about relaxing into summer….
But for me, it wasn't without challenges!
Fortunately I had cleared my schedule enough to be able to manage each challenge as it came along.
I still woke up several mornings too early and couldn't go back to sleep! What that taught me is to keep expecting challenges and not let them rattle me too much. I will probably not go through my life without anxiety, so trying to avoid it is a losing battle.
Much better to look at each day as a new opportunity to keep honing my life skills and manage whatever comes up with a positive mental attitude. There were many days I had to energize my "relentless self" and just keep at it until the solution could be found.
With the help of the amazing Lisa Mesa Rogers I was able to clear out a house that I still had partial ownership in and get it cleaned up, listed for sale and sold within a couple of days of hitting the market. Lisa has gone back into real estate and I'm so glad I asked her to take the listing. She did a phenomenal job! And helped me with so many off the wall details that I had no idea how to handle. Brava to Lisa (and I'm so glad she's still a part of GGN)!!
When the sale got stalled because of an old outstanding debt the other owner had not paid, Lisa jumped in and helped me stay focused and driven to get the matter resolved. That was BOTH of our "relentless selves" at work. Yay!!!
That was just one example of the hurdles that showed up in my hoped for June of relaxation. But each time, I was able to get support from friends, keep my mind straight and get over them.
My most recent was being bitten 7 times by a Brown Recluse spider (I still don't know where it came from!) but I was able to get to my Naturopath, Dr. Leanne Hutcherson at Texas Biological Medicine the next day. She made me a homeopathic remedy which I started taking immediately and within 6 days the bites were mere spots on my body. Yes, I had to stop everything and rest and heal, but at least I didn't have any of the dire consequences from them as I have since heard could have happened.
So what is sparking joy in me right now is how grateful I am for the incredible resources I can tap into when I run into a crisis and need help. It has taken me years to build my "panel of experts" and I can't imagine my life without them. Deep gratitude goes out to my best friend of 48 years, Lida Keene, who, although she lives in Houston, is ready 24/7 to console me, encourage me, advise me and even challenge me whenever I need it.
Let's make July full of sparking joy for all of us, no matter what happens!!
---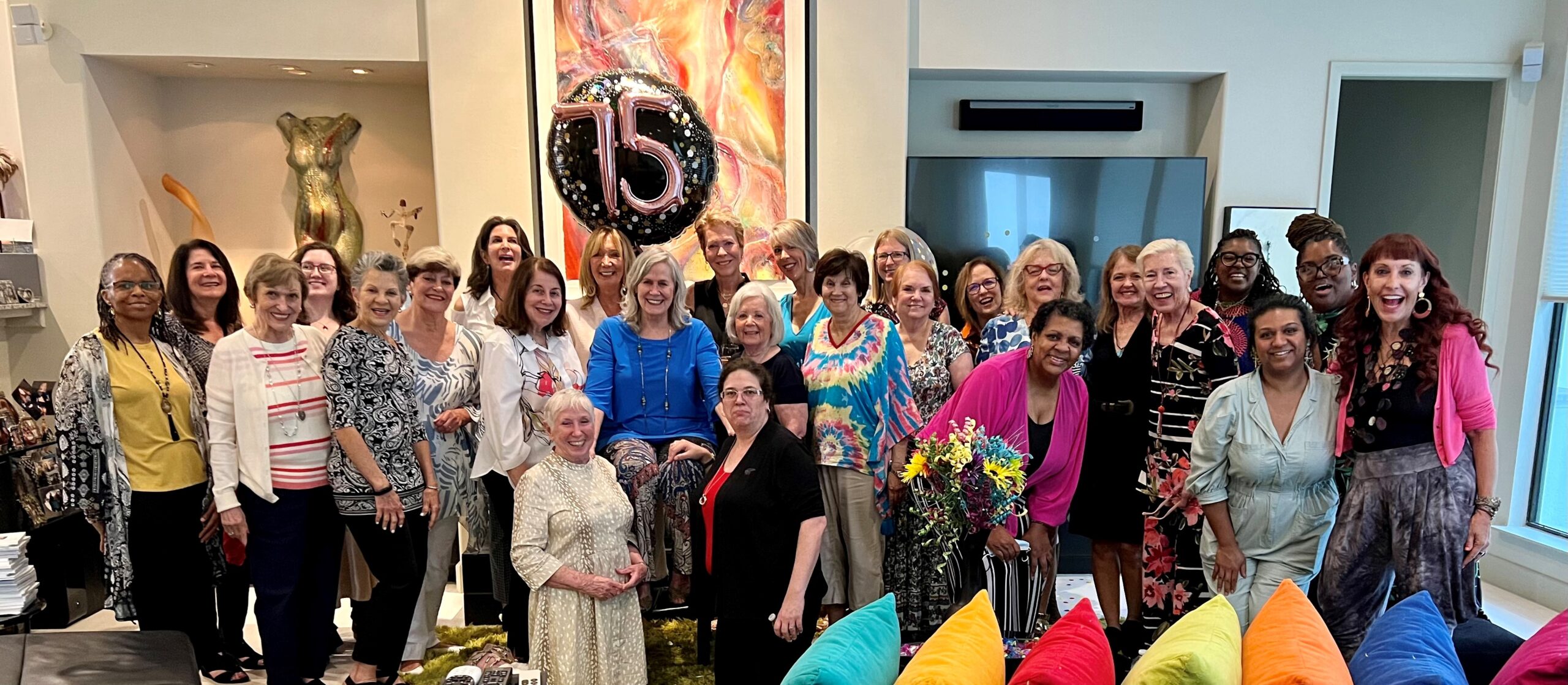 Member Notes
---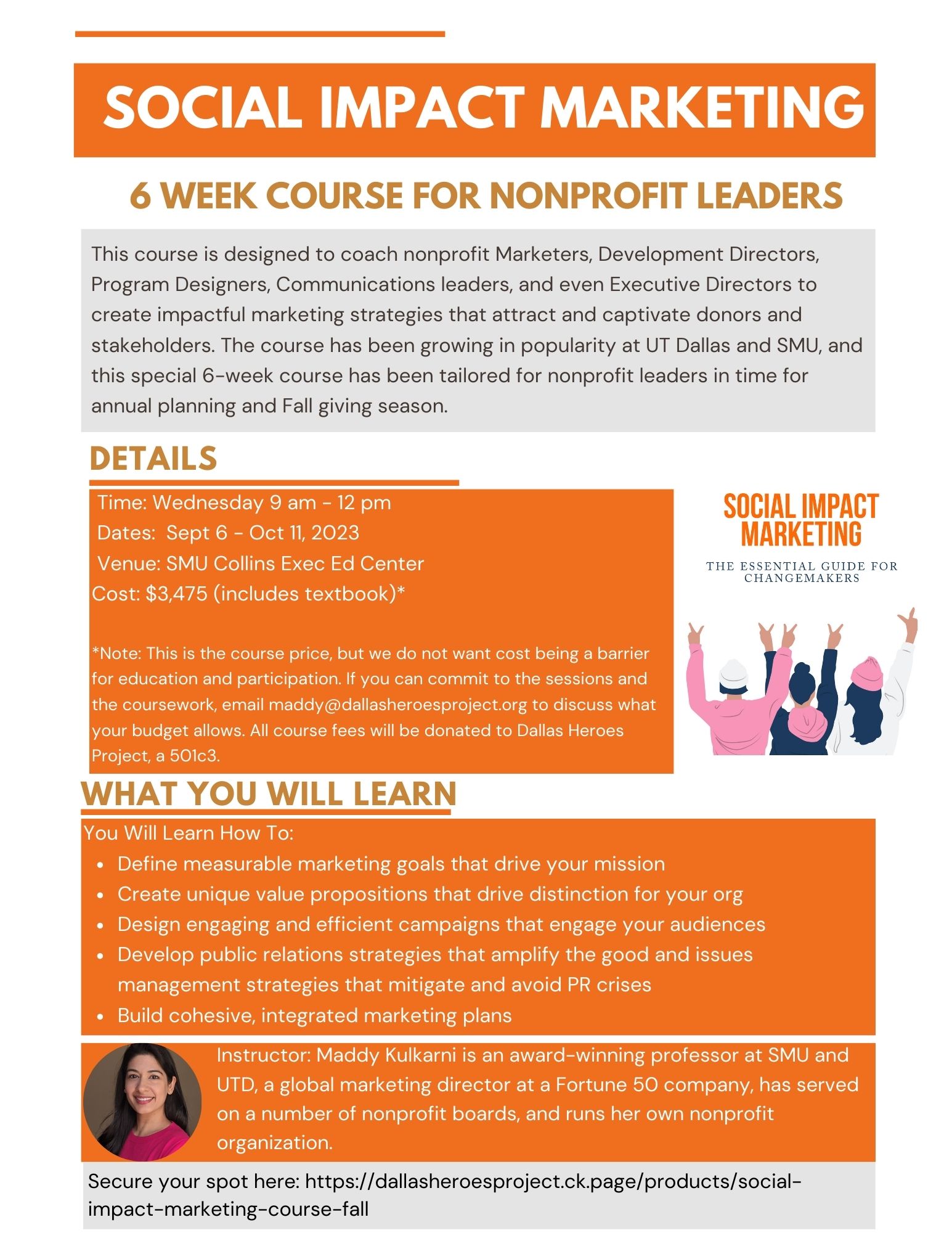 ---
GGN Member Pam Hoffmann shares a story about her journey…
"how I made family vacations a reality"
Right now I am on the beach writing this and having a blast with my grandson and family.
Here is a little bit of my story. When my daughter Alison was around 4 years old, a little older than her son Rocco in this picture, it became my utmost priority to give her a real summer vacation at the beach, something that neither Alan or I experienced in our childhoods.
At that time we barely made ends meet and did not have money for anything extra.
I was a young mom and did not want to go back to teaching school full-time. I wanted to stay home and most importantly I wanted time freedom and lifestyle! I was introduced to a business that really changed our lives and our financial future and has given me the extra income now for years.
I began to earn extra money pretty quickly to add to the family beside my regular teaching. I was able to put away money every month and save for a fabulous vacation every summer. That extra side business turned into replacing my teaching salary and then some! Finally I retired from teaching after my first year of doing this business and did not look back.
I have been able to fund family beach vacations and other vacations every year for almost 30 years now and today my business continues to provide vacations for my grandson and our extended family. If you are a teacher and are burned out or if you love teaching but just can't make ends meet I can help you!
If my story motivates you to learn more about how you can also create cherished memories that will last a lifetime doing what I do let's talk!
If you are in another other profession besides teaching and looking for another financial resource or side business I can share with you how it can be done!
Contact me directly to get on my schedule to set up a 15 minute discovery call (click the link) and we can see if this is a fit for you!"
XO
Pam
---
GGN Member Laura Kopec has a special!!!
Kopec Functional Wellness, an Integrative Functional Clinic, has a weight loss IV special going on for the month of July.
Buy one and get one free for the first two IV's.
Weight loss can be challenging for certain women when they make dietary changes. We have cracked the code with our proprietary formula with IV and two supplements available for purchase at the time of your first IV along with dietary changes. Our IV room is open to the public so you do not need to be a patient to come in for our Weight Loss Special.
You can schedule directly at kopecfunctionalwellness.com or call our office at 972-942-4039
---
GGN Member Torre Capistran shares some exciting news!
I wanted to share with you a picture of me and my kiddos in front of the first house I've purchased by myself (post divorce) in Old Lake Highlands!
It's a little bungalow that we'll be renovating and building out the detached garage as an apartment for my mom to stay in whenever she wants to visit. It's going to be a 6 month project or so. I closed yesterday and meet the architect at noon today. Very excited!
Torre is still running her very successful web business, Hooked On Code so check it out!!!
---

GGN Member Jane Baldwin is taking new clients in her coaching practice!!!
Creating comfort for yourself is the best practice for quieting your mind.
Finding comfort in your body may seem like a foreign concept. If you're like me, you grew up with the idea that of being at war with your body. You either wanted another shape, another weight, bigger boobs, tighter butts, washboard abs.
The list goes on.
---
GGN Member Joan Affenit shares her journey with painting….
I started painting some 15 or 16 years ago. Living in the Chicago suburbs, every time we would drive through a tree lined street in the snow, I would marvel at the amazing contrast of the shadows and highlights of white snow draping the deep brown branches crowning the road, creating a canopy of drama as we drove through, the sunlight creating dramatic sparkle reflecting off the snow-laden branches.
Having never really painted before, I'd turn to my husband and say, "Wouldn't you just love to just pull over and pull out an easel and paint that?" "Well, not really," he'd say, "but clearly you would, and you say that a lot. Why don't you find somewhere to take art lessons?"
After endless excuses why I didn't have time or we didn't have the money, or I didn't have the talent, etc., he finally convinced me and I found a class at the local art center.
At that time, we were raising two highly-gifted, "twice exceptional", neuro-diverse children, I had resigned from my upwardly mobile career to advocate for my kids who were struggling to get their needs met at school as well as socially, and my entire existence was focused on supporting the rest of my family.
Once I started painting and connecting with the local art community, whenever it was my "art night" and I professed not really feeling up to going, my kids would say "Mom, go to art. PLEASE, go to art!" They knew I'd return less cranky and in much better spirits!
While I still struggle to create the bandwidth in my life to paint as often as I would like to, whenever I push myself to START to paint, the gifts come back to me ten-fold. And the end result is often a surprise, far different from what was initially envisioned.
My first ever "commission" was for a colleague at work. She had returned from a trip to the UK where she had toured a national park containing the "Major Oak", the old oak tree that is alleged to have been Robin Hood's tree. She had uploaded it to her computer screen as a screen saver, and I asked her if I could take a photo of it to paint it She said if you paint it, I'll buy it! I would never have thought a black and white painting of a single tree could take so long or be so challenging. Below is a photo of the Major Oak Painting.
A few years ago, I was reading an article about a severe drought in India, with some photos of Indian women suffering from sheer drought in their town, standing in line surrounded by ceramic pots waiting to draw water from a portable water tank for their families. The combination of the vivid colors characteristic of Indian culture, the dramatic patterns of the pots themselves, and the impact of climate change and onslaught of droughts it has triggered combined to move me in a way that I had to create a painting to capture it. I have shared the resultant painting, Water Water, Not a Drop, which combines several photos of the incident into the painting.
After 3 years of struggling to paint at all since moving here, I am looking hopefully forward to a time when I can reconnect with the art community here in DFW and rise to the next level of creating. My lesson learned? Don't ignore your passions because you are buried under all of your "shoulds". You can best take care of your loved ones and your other responsibilities when you first take care of yourself!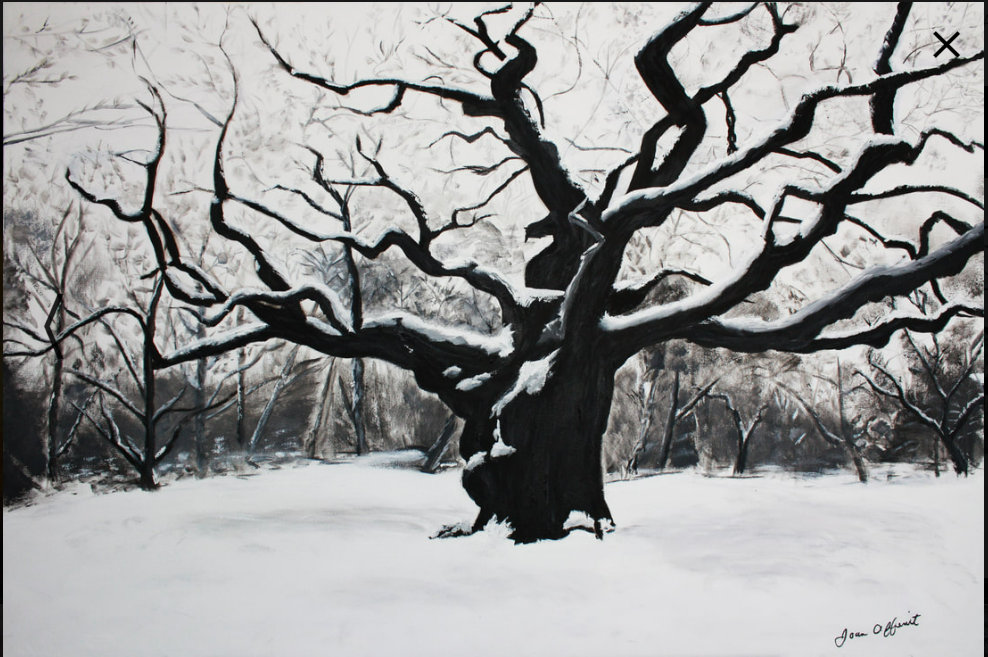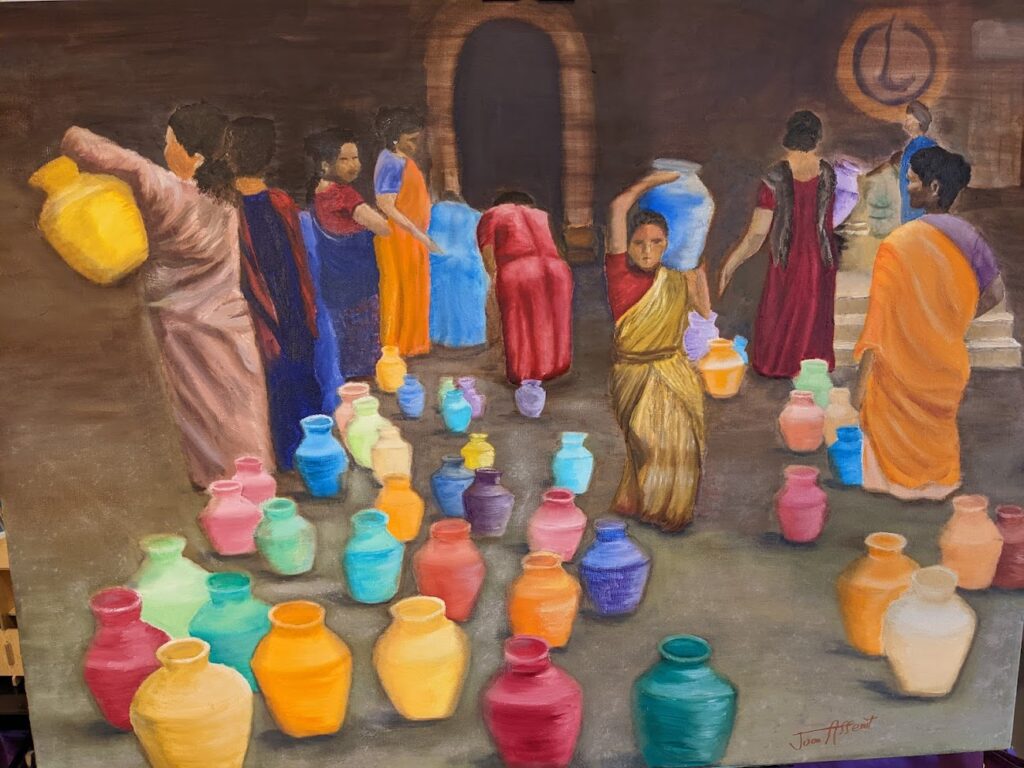 ---
Track Meetings
We still ask for $5 to cover costs. And yes, you can register at the last minute…. but it would be GREAT if you let us know a couple of days before so we can plan our refreshments!!!
Our Track meetings are designed to give us a sacred space to have meaningful, purposeful conversations without fear of being judged or competed with. Only Members can attend. They are amazing experiences, unlike any 'networking meeting' you have ever attended!
GGN members MUST REGISTER to attend these meetings, so just follow the links below! And if you want to learn about us, go ahead and join GGN~~if you decide it isn't for you, we will refund your membership fee!
Currently we meet the 2nd Monday morning and 3rd Wednesday evening of each month (see below).
Each one is an event or happening in itself. Some members come frequently, some come only once in a while. Whenever you attend one, you will find out things you didn't know, connect with women who will challenge and inspire you, and you will leave with some new perspectives.
Monday Morning Magic Track
July 10, 2023
10 am to 12 noon CT
Are you ready to get your "spark of joy" going? What better way than spending time with amazing women? Join us!!!
Click here to join us for Monday Morning Magic!
Growth & Transitions
Wednesday, July 19, 2023
7 to 9 pm CT
Sparking growth can require a catalyst. Each of these small gatherings ignites new ideas and comforts us to get into the groove of appreciating growth and challenges…. Try it!
Become a Member!
Great Girls Network is our way of being the opposite of the Good Ol' Boys Network (which is still very much alive and well!). Even if you don't participate in Track meetings, your membership gives you a way to support our existence and be a part of a growing group of women who really appreciate each other. And the Trii-Annual Gatherings are unlike any other "networking" event! We know women don't network like men. We want to build relationships, we want deeper, more meaningful connections. That is exactly what GGN provides.
Our membership fee of $50 per year gives you access to our Track Meetings and also contributions to our Newsletter. The fee helps sustain our website, but it also ensures that when you participate in a Track meeting, you will honor the sacredness of the conversations because you are a member.
We created a digital card that helps people understand what they can get from joining GGN so click here to see the card.
Your membership helps give us that foundation, the strength to grow and have an impact on the lives of so many more women.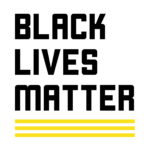 ---
Great Girls Are Amazing Women!!! Thank You!!!
Hope to see you soon,
Margery Miller, founder Great Girls Network