January 2021 Newsletter + Track Meetings for GGN Members from Anywhere!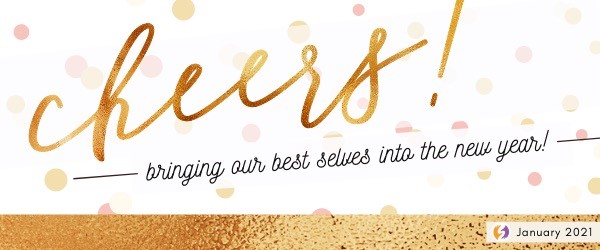 Margery's Note
It's time for a mental inventory of old, worn-out thinking….
Clear the pathway for making progress in your life!
It is said that "seeing is believing" and I recommend that we see in our minds what we want to experience then bring it forth in an organic, healthy way.
Ask yourself really vital questions, what is most important to you? What really matters to you and how you can bring forth more of that in your life.
That requires some deep honesty and willingness to own what feels painful and even face up to the ways you put up with things that don't work for you.
You can take more responsibility for what is happening around you. Are you expecting people to work against you in any way? Do you see more obstacles than are really there?
IO learned years ago that when I expect difficulties, I will get them! When I look for positive outcomes, they come more easily.
Setting reasonable boundaries is fair to both you and everyone else. They know where they stand, and you are then taking care of yourself.
We can't control how other people act, but we can be very clear about how we feel about it and whetehr it does or does not work for us (in a very pleasant way!).
I've been revisiting some of my inner child issues lately (that's a life-long work!) and realizing that I have been unconsciously carrying fears around….
Fear that I am not all that lovable; fear that I'll do it wrong; fear that I will be rejected.
These are not my conscious adult fears. These are lurking in the background ready to pop out when I feel threatened or out of sorts…. Or pick up the energy from someone that I am somehow not acceptable.
We all have those secret fears, and most of us shove them down so deeply into our subconscious that we are surprised and alarmed when they show up!
So for me, 2021 is the year I'm facing them, working through them and finding ways to honor that little child inside me that just wants to love and be loved.
The more we learn to accept, love and heal our inner wounded selves, the more we can appreciate those around us and share our goodness and joy with the world!
---

Member Thoughts, Ideas & Recommendations
                      I keep using this picture because these women represent the soul of GGN, such wonderful faces to see!!!
---
GGN Member Lisa Weaver shares:
A book written by her business partner in Unstuck Minds, Jay Gordon Cone, PhD. I asked her to tell us:
Why do I believe is this book important right now?
Throughout my life experience, I developed the belief that what people value most is one's ability to get things done with a level of quality, care and efficiency that drives results. And that becoming the master of a particular craft is how to achieve success. Over the past few years, and even more so these past few months, I have been forced to question that belief about myself and others. I have learned that doing things the way we've always done them — just trying to do them better and faster — is no longer enough. In fact, it can be the very thing that keeps us stuck in the status quo, longing for the 'boulder' that is constraining our progress to eventually give way. With the rapid pace of change and increased level of uncertainty in the world, relying on a strong work ethic and past experience is not cutting it. Especially when it comes to complex issues. The important issues that if we don't solve together, impose an existential threat to humanity.
There is a set of skills we need to tap into and develop in order to be of service and thrive in today's world. The ability to tap into our child-like curiosity and creativity so that we can see abundant possibilities that are not constrained by assumptions that no longer serve us. The ability to be present in the moment with a level of openness and compassion that makes people feel seen, heard and valued in a way that deepens connection and unearths the co-creation of new ideas and paths forward. This book is "like a fitness routine for thinking and feeling" that reduces the anxiety associated with chaos and allows us to feel hopeful about rediscovering our compassion and creativity when we need it most.
In addition, Unstuck Minds believes if we can boost our immunity to chaos, we can respond with creativity and compassion rather than paralysis and tribalism. Listen to an interview about Jay Cone's new book where he and LeeAnn Mallory talk about bias, quicksand questions, and four disciplines for getting unstuck.
Click here for a link to the landing page on our website about the book
---
GGN Member Glenna Hecht shares her latest blog post:
We thought it would only be a few weeks in quarantine. Three weeks turned into three months. Three months turned into nine months, and now…
All or some of these may be true for you. The tendency is to assume everyone is experiencing a situation in the same way as you. But you may not know the personal experience of another, or what they really need to get through their day and life right now.
Wikipedia defines assume as "supposed to be the case, without proof."
Rather than assume, this is the time the leader must communicate clearly, be calm in the present, and lay a path for the future. The leader is a guide through their CLEAR communication. This helps ensure the team is moving in the right direction with confidence. Below is an acronym for the word CLEAR, keep this handy as you set goals and prepare for a new start in 2021.
This year the "What the Hecht?" blogs have held similar themes. When you do not know what the future holds, you look toward the light at the end of the tunnel. The light may be a vaccine, a check in the mail, a hug from someone you care about but cannot hold, or guidance from a leader about the future.
---
From GGN Member Michelle Dominique
New Year New You
As we embark upon the New YEAR with all of its great hopes and possibilities one thing remains the same – YOUR HEALTH.
Your Health is and will Always be the great equalizer!! It is the one common denominator that
can side line both the rich and the poor equally.
Every year so many people make resolutions
committing to make their health priority in the New Year yet by January 31st thosecommitments quickly fall by the wayside, mainly because the goals were way too ambitious and the methods used were not a good fit for your lifestyle .
I ' M LIVING AND LOVING THE TAVA LIFESTYLE!!!! TAVA detox tea has allowed me to notonly reach my health and weight goals but to do it in a simple and easy way that fits PERFECTLY into my lifestyle.
for more information, contact me:
michellethehealthcoach@gmail.com
---
GGN Member Michelle Bogan has an announcement!
RevTech Ventures and Equity At Work
Announce the Industry's First Female-Led,
Female-Focused Seed Fund
for New Retail Concepts
December 8, 2020
RevTech Ventures and Equity At Work today announced the RevTech Equity for Women Fund to enable the next wave of female innovators transforming the retail industry. The new fund is led by the youngest female fund manager in Texas, Rachel West, head of the Seed Stage Investment Team at RevTech Ventures, as well as David Matthews, Managing Director at RevTech Ventures, and Michelle Bogan, CEO and Founder of Equity At Work.
RevTech Ventures is a leading early-stage venture capital firm specializing in brand and technology investments that create the future of retail. Equity At Work consults with companies to create more diverse, inclusive and equitable workplaces.
Traditional retail continues to be upended, and the COVID-19 pandemic has only accelerated that trend, creating opportunities for new retail concepts and
technology solutions. RevTech Ventures and Equity At Work are raising this fund to not only capitalize on the recent changes in consumer behaviors and
expectations, but also to capture the burgeoning pipeline of female-led entities. According to a recent McKinsey report, Diversity Wins: How Inclusion Matters, "When women are well-represented at the top, companies are 50% more
likely to outperform their peers."
"I am excited for Equity At Work to partner with RevTech Ventures in launching this fund so we can directly support and invest in innovation from women-led
startups. Investing in female founders, co-founders and leaders is not only the right thing to do, it makes good business sense," said Michelle Bogan, founder and CEO, Equity At Work.
---
GGN Member Heather Lisle shares what's coming up in 2021:
Happy new year everyone!
I am beyond excited for the new year. I'm grateful for the countless opportunities I had in 2020, regardless of the global pandemic. God is good in so many ways.
A few things coming up that I want to share with you….
The month of January, I'll teach you everything you need to know to make $$ in the new year. I will host live trainings on Facebook and LinkedIn too (you cannot miss this!). I'll cover….
How to develop your marketing strategy
How to develop an exceptional client experience
How to develop a result-focused team
The month of February, I'll dive into resilience and what it means to develop agility…and why it's critically important to learn to do this in business. If Covid taught us one thing it's this…. If you don't pivot your business when something isn't working, you'll wind up out of business.
This is some gooooood stuff, and I plan to incorporate a few video trainings on this as well.
I recently became a partner with Everything DiSC…and I'm so excited about it! I've used DiSC several times throughout my career, and it's been a game changer working with teams and understanding how you can work better together.
Especially in our virtual world today, working to develop a thriving team that produces high-impact results is key to success. If you're struggling wit communication and how to engage your team, DiSC may be a solution for you. Let's talk!
And finally, if you're at a place where you need an outside voice to bounce around ideas or someone to come in for a few months to help diagnose issues you're facing in your business or organization, click HERE so we can chat.
---
GGN Member Nell Merlino announces Count Me In Revival Subscription special offer for all women business owners
QDP (Quickly Dissolve Problems) Subscription – The Adventure begins January 2021.
With your Count Me In QDP subscription, you can face whatever comes at you and your business in 2021. Gain regular access to experienced coaches, a great national community of business owners like you and experts ready to help you problems solve quickly, seize opportunities, find the money and celebrate your growth.
What's Included
QDP (Quickly Dissolve Problems) meets twice monthly on Zoom (2 hours)
Marketing 360 – Pitch, Presence and Publicity Ready meets monthly on Zoom (90 mins)
Business Book Club – Meet the Authors meets every other month on Zoom (2 hours)
Video recording of coaching sessions
Blogging Opportunities
Discounts on affiliate business courses and products
Click here to learn all about it!
---
From GGN Members Anastasia Franklin and Beth Wuller
Making Deep Connections in Spite of a Covid World….
Beth: Anastasia and I met for the first time on a GGN Wednesday night virtual event this Summer. We connected on the call based on what we each shared that night. So we swapped numbers and soon started texting each other a bit.
At first, it was about her massage business. But I had a recent shoulder injury that needed to heal a while before we pursued that. On a whim several weeks later, I was in Plano, and she had a last-minute opening! (And yes, her suite/salon follows strict Covid protocols.) It was fate. 🙂
This isn't a story about the Aaahhhh-mazing massage I got that day. (But yes, it was amazing!)
It is about a beautiful friendship that started with a meaningful hug we shared at the end of that first massage. There should a better word for "hugs" that make you feel like "that." The energy exchanged in that hug was inspired by our conversation "on the table" about her dreams of a multi-faceted healing destination spa, and mine of coaching individuals to hurt less and love more, while defining their values and priorities so that they may live intentionally.
Anastasia: The picture that you see is us having a "Girls Night Out", and yes we were 6ft + away from other guests at "10-50 BBQ". Beth suggested this wonderful place to meet and we both discovered our LOVE for their smoked meats! The other thing that was revealed, our passion for assisting families experiencing death or the person taking their final breaths in this world, and yes; the opportunity for us to become certified as—wait for it…, a "Death Doula". I was amazed at how much we had in common in doing this work Naturally and now to know there is a certification, this is on our radar for further discussion with the hope to move forward sometime in the future.
What I knew for sure is that Beth is a woman after my own heart! I love meaningful conversation and it takes me back to something Margery said in a GGM, "every conversation can be worth a million dollars".
Beth: You can see this coming, right? Our personalities, intentions and dreams overlap beautifully. We hope to work together in the future offering all kinds of healing modalities for those searching for inner peace and life balance.
There is no ending to this story as our friendship continues to grow. More conversations about life, love, death, disappointment, and the importance of celebrations. Something very special is happening for both of us where our paths overlap. And the seed of connection all started because of Great Girls Network and the online sessions due to Covid.
Thanks to Margery for creating such a sacred space, and thanks to all who attend the sessions, so that we may continue to meet and connect with such amazing people.
Happy New Year to you all!
Beth & Ana
---
From GGN Member Whitney Walker:
Check out our Anna Sova website to see our beautiful organic cotton linens, healthy hand sanitizer and healthy paint at www.annasova.com.
Anna Sova Website Sale now through February 15th with code "loveggn" — a special discount for all Great Girls members of 30% (excluding sale, in stock discontinued inventory or gift with purchase).
The Healthiest Paint You Can Buy! Our easy to use, patented wall paint is made from up to 96% food ingredients vs. the petrochemicals in conventional wall paint. And it smells like a vanilla milkshake!
Track Meetings
For now we are still holding our meetings for FREE on Zoom. GGN Members from any location are able to attend with no cost! And yes, you can register at the last minute….
Our Track meetings are designed to give us a sacred space to have meaningful, purposeful conversations without fear of being judged or competed with. Only Members can attend. They are amazing experiences, unlike any 'networking meeting' you have ever attended!
GGN members MUST REGISTER to attend these meetings, so just follow the links below! And if you want to learn about us, go ahead and join GGN~~if you decide it isn't for you, we will refund your membership fee!
Each one is an event or happening in itself. Some members come frequently, some come only once in a while. Whenever you attend one, you will find out things you didn't know, connect with women who will challenge and inspire you, and you will leave with some new perspectives.
Racism, Life and Our Relationship to It All
January 6, 2021
7 to 9 pm CT
We are continuing our commitment to discuss this topic every 3 months with a conversation led by 3 of our GGN Members:
Anastasia Franklin, entrepreneur, community leader, massage therapist, graduate student on her way to a degree in marriage and family therapy, has shared her thoughts for each of these sessions and we welcome her participation again!
Andrea Ruiz is a biomedical engineering graduate student at the University of Texas at Dallas in a doctorate program. She brings amazing insight to the conversation having dealt with the difficulties of being a Hispanic woman in a white male dominated academic world. We are so glad she is willing to add her experiences to the conversation!
Shontelle Mixon has spent her working life as an executive in the white male dominated insurance industry. She brings great insight into the challenges of being a Black woman navigating the ups and downs not only of her industry but also of what it feels like to work through those challenges sometimes under tremendous duress.
We are so grateful that these women are sharing their stories and we look forward to another amazing conversation that will inspire all of us to reexamine our own biases and unconscious tendencies.
Join us!!!
Monday Morning Magic Track
January 11, 2021
10 am to noon CT
These Monday meetings have been such alife saver for us! We get to talk about whatever seems to be in the way of living our best lives–and get great feedback from others! And we get to share the joy of community! Join us!!
Click here to join us on Zoom for Monday Magic!
Growth & Transitions Track
January 20, 2021
7 to 9 pm CT
If you read my note above, you may be hard at work accessing ways to keep growing and changing. These meetings give you a place to share your process and learn so much from each other! Try it!
Click here to join us on Zoom at our next Growth & Transitions Track
Additional Monday Morning Magic Track
January 25, 2021
10 am to noon CT
We'll keep doing this 2nd Monday call as long as people join it…. It seems a great way to stay connected and focused on dealing with life. We hope you take a moment and join us!
Click here to join us on Zoom for Monday Magic!
---
Join us on Facebook!
We have an open Great Girls Network page which we would love for you to go to and "like" us and "follow us first" to keep up with our events and also perhaps spread the word about our group.
Click here to go directly to our Facebook page to like and follow us first!
Become a Member!
Great Girls Network is our way of being the opposite of the Good Ol' Boys Network (which is still very much alive and well!). Even if you don't participate in Track meetings, your membership gives you a way to support our existence and be a part of a growing group of women who really appreciate each other. And the Trii-Annual Gatherings are unlike any other "networking" event! We know women don't network like men. We want to build relationships, we want deeper, more meaningful connections. That is exactly what GGN provides.
Our membership fee of $50 per year gives you access to our Track Meetings and also contributions to our Newsletter. The fee helps sustain our website, but it also ensures that when you participate in a Track meeting, you will honor the sacredness of the conversations because you are a member.
We created a digital card that helps people understand what they can get from joining GGN so click here to see the card.
Your membership helps give us that foundation, the strength to grow and have an impact on the lives of so many more women.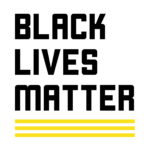 ---
Great Girls Are Amazing Women!!! Thank You!!!
Hope to see you soon,
Margery Miller, founder Great Girls Network