February 2021 Newsletter + Zoom Track Meetings for GGN Members (from Anywhere!)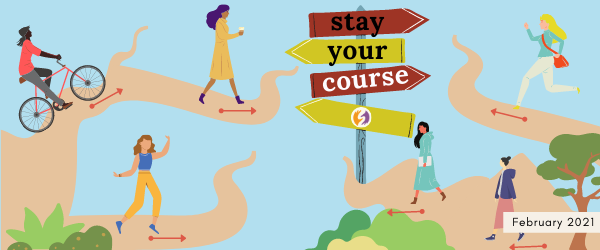 Margery's Note....
How do we sustain ourselves as we move forward?
How do we stay accountable to ourselves?
We had a wild month to start off the year, and one of the advantages of it is that we had to regroup, reassess and decide what we believe and what we want to do about it!
It sort of comes down to the realization that the most important person to count on is…. Yourself! Putting our faith in others over ourselves can lead us down a difficult path.
I find that now is the time to truly stand up and say what is on my mind.
I still catch myself about to do something that is more about pleasing someone else than doing what I want to do.
So I'm getting better at catching it and changing it!
It feels so powerful to take care of myself first!
It is time to rethink and realize that many things we do come from "autopilot" — acting from beliefs that we have had since childhood.
But they aren't true! They are stories we made up or were passed down through our families. And most of them are based on fear.
I no longer choose to have shame and fear run my life.
So I've worked on this — gotten help and looked at what those stories did to my life and I'm much more diligent about stopping "auto pilot" thinking and remembering that I'm in charge of my thoughts.
And I surround myself with my family of choice — people who love me for who I am, who understand when I "go off the rails" from time to time and say the wrong thing or do something stupid.
That is my true family. Which doesn't mean I don't still love and care about my original family, or my son and my grandchild. I have simply expanded my heart and vision to be aware of which people can be counted on to be supportive of me while I am being true to myself.
This works as long as I give my friends and family the space and encouragement to be true to themselves. And we carry a sense of humor that allows our individual foibles to fade away with laughter.
To me, this is Grace in action. And I choose to live a life of Grace!

Member Thoughts, Ideas & Recommendations
                       I keep using this picture because these women represent the soul of GGN, such wonderful faces to see!!!
---
GGN Member Neely Duncan shares FAQs on the PPP program:
I wanted to share in case it would help you or those in the community that could benefit from this.
A few notable items from the FAQs:
Consistent with the PPP FAQ, entities cannot apply for a PPP loan and the SVOG at the same time.  However, if an applicant is rejected by one program, it will then be eligible to apply for the other
Outdoor venues with fixed seating can qualify (if meets other eligibility requirements)
For museum operators, the receipt of funding from a state government does not affect its eligibility
Sports stadiums used for concerts and other live, non-sport performances are "not likely" eligible as the statute requires an eligible entity's principal business activity be the organization, promotion, management or hosting of live concerts, comedy shows, theatrical productions or other events by performing artists (sports are not a form of performing art)
A restaurant that features live music would not be eligible if principal line of business is restaurant operation rather than live venue operation.  However, "it is possible" for a dinner theatre to qualify.
State government-owned entities (e.g., a performing arts center owned and operated by a state college) may be eligible to apply for an SVOG
"Gross earned revenue" is defined in accordance with the common principles of the accrual method of accounting, and excludes items of unearned revenue such as donations, sponsorships, governmental assistance and returns on investments.  However, rental income from longer-term tenants and from short-term rentals for event hosting should be included in earned revenue.
For clients that may potentially qualify, they should consider preparing now by registering for a Dun&Bradstreet (DUNS) number (if they don't already have one). This page on the Dun & Bradstreet site can be used to search for an existing DUNS number or request a new one. Once obtained, the entity should then register with the federal government's System for Award Management (SAM). Per the FAQ, the SAM registration may take up to two weeks once submitted.
---
GGN Member Nell Merlino announces Count Me In Revival Subscription special offer for all women business owners!
QDP (Quickly Dissolve Problems) Subscription – the discount for a one year subscription ends on April 1, so check it out now! All this for $150 a year!!!
With your Count Me In QDP subscription, you can face whatever comes at you and your business in 2021. Gain regular access to experienced coaches, a great national community of business owners like you and experts ready to help you problems solve quickly, seize opportunities, find the money and celebrate your growth.
What's Included:
• QDP (Quickly Dissolve Problems) meets twice monthly on Zoom (2 hours)
• Marketing 360 – Pitch, Presence and Publicity Ready meets monthly on Zoom (90 mins)
• Business Book Club – Meet the Authors meets every other month on Zoom (2 hours)
• Video recording of coaching sessions
• Blogging Opportunities
• Discounts on affiliate business courses and products
Click here to learn all about it!!
---
GGN Member Margery Miller shares an inspiring podcast:
I picked this up on LinkedIn and since I'm a fan of both, I decided to listen. And I was truly inspired!! They are talking about one of my favorite concepts: an Infinite Mindset.
Here is how Brené Brown put it:
Loved talking with my friend Simon Sinek in this week's episode of the Dare to Lead podcast about infinite vs. finite mindsets and the five practices we all need to adopt to lead in this increasingly uncertain and unpredictable world:
Just Cause
2. Trusting Teams
3. Worthy Rivals
4. Existential Flexibility
5. The Courage to Lead
---
From GGN Member Michelle Dominique
"Children are resilient ". This frequently used adage could not be further from the truth. Children are in their essence Little People with Little Bodies. That being said those little bodies just like our bigger bodies need to be fortified, now more than ever.
A Pandemic is not the time to trust the precious little bodies of your sweet girls and boys to cartoon character gummy vitamins loaded with sugar. VALE 30 to the RESCUE!!!!!
VALE 30 -V(vitamins) A(and) L(liquid) E(energy) 30(for 30 days)-
is a Comprehensive liquid vitamin that offers a daily allowance of Vital nutrients and minerals to Nourish and Fortify those little bodies you love so dearly.
There are three things that make VALE 30 a great fit for "Littles"
It's FOOD based nutrition, not synthetic,, which means it's LOADED with a host of SUPERFOODS you could likely NEVER get them to eat
It tastes just like real food because it's made of REAL FOOD, no synthetic, laboratory ingredients
ABSORBABILITY — because they are in liquid form, those SUPERFOODS, NUTRIENTS and MINERALS are absorbed within 90 seconds of ingestion.
QUESTION:  If adults are mandated to wear a mask for protection, then what's protecting the Littles???  VALE 30 to the RESCUE!!!
To purchase protection for your Littles please visit michellethehealthcoach.com and click on the TAVA Lifestyle link
or call 469.726.9511
---
GGN Member Brenda Wakefield, Certified Emotion Code Practitioner shares:
Healing Inside-Out
Healing dates back thousands of years connecting energetically with the universe. Everything is energy. From the smallest particle invisible to the eye to the massive size of the universe, it is all energy. How is this connected to heal from the inside-out? The body has an inherent ability to heal itself. Thanks to those who have shared their culture, research and findings with the world, energy healers are dedicated to heal one person at a time.
Healing is guided by our subconscious which is like a binary computer. The subconscious holds onto every detail of our life. Consciously we use 10 percent of our brain. The other 90 percent is filed away in the subconscious mind, good and bad, contributing to behaviors, success, trauma, illness, disease, and so much more. Unfortunately, some emotional upsets are so significant they get trapped in the body tissue, and manifest negatively. These negative emotions block truth and wellness. The good news they can be released, the subconscious is great to heal and seek freedom. How is this possible? The gamechanger….
The Emotion Code is changing lives. What is Emotion Code? According to (The Emotion Code, by Dr. Bradley Nelson), "Trapped Emotions are literally like balls of energy, vibrating at different frequencies depending on what the emotion is (for example, Anger is a different vibration than Sadness or Insecurity). These negative and potentially destructive vibrations may affect the body wherever they are stuck, creating distress and malfunction. They can also cause you to feel miserable, stressed, and bring other emotional problems. Trapped Emotions can make life difficult, but you can get rid of that energy using The Emotion Code and lighten your load for good!"
"Emotional baggage is very real, and although it's invisible it can easily disrupt your happiness, your success and your health. It's like lugging around a suitcase from every difficult event you've gone through; eventually the load gets too heavy not to notice. I call each "suitcase" a Trapped Emotion; a bit of emotional energy that was created, by you, during an emotional event, that then got stuck in your body somewhere." (Dr. Bradley Nelson)
Who do you know that is struggling, unaware of negative emotions which block optimal health, success, personal, financial and career? Sadly, most have no idea trapped negative emotions are problematic. We create our own trauma and/or inherit it from family, friends, work and environmental. However, each person holds the key to redefine who they are, open their mind, body and spirit to power, love and a sound mind. Energy healing is so different and radical it is becoming more and more mainstream. It is a solution that can be done virtually with phenomenal results. Allow the subconscious to reveal and direct the path to success, to walk into your purpose.
As a Certified Emotion Code Practitioner, a typical session is 20-30 minutes with a nominal service fee. Session allow clients to release trapped emotion to move towards optimal health and wellness. I love, love, love sharing this healing modality with the world. This is rewarding as others recover from trapped emotions and become healthier and happier.
I encourage you to invest in self and heal the trauma by being receptive to energy healing. Right now, in this moment, consider the Emotion Code to heal. Now is the time to be curious and leap forward to recover to be healthier and happier. Know thyself inside -out. Enhance your power, release negative emotions and heal from the inside-out. Contact me today, text 469-955-6530 or schedule https://calendly.com/brendawakefield
---
From GGN Member Anastasia Franklin
Sharing her cousin's story of participating in Married at First Sight from Real TV with Bee
NOTE: Anastasia wanted to share this with us because of her cousin Ryan's views on masculinity…..
Married at First Sight's Ryan Opens Up About His Upbringing and Thoughts on Falling in Love [Exclusive] Interview
The weddings of "Married at First Sight" are upon us, with Season 12 being unprecedented in many ways.
Experts matched 29-year-old Ryan and flight attendant Clara (27), the first inter-racial couple to be married on the Lifetime hit produced by Kinetic Content.
As the season begins, I had the chance to ask Ryan about growing up, racism, and being in love. His answers could not be more poignant or timely, as a new day dawns on our Nation. My hope is that you read this interview with an open heart and mind.
Let's start with something you said in your intro. As a person of color, you shared that growing up in a predominantly white, rural, conservative, community taught you a different way to see the world. I'd like you to share your lens on that.
The realization of having a different skin color than 99% of the world I grew up in, came extremely early for me.
As a kid, you're fighting so desperately to just be accepted. The concept of being looked past or being perceived as a threat, hurts.
Sometimes I think people lose sight of the idea that we are directly (for better or for worse) the product of the environments we were raised in. The black experience is unique to all and isn't monolithic.
Can you expound on your personal experience?
Being black for me was having my blackness slighted because the route I chose wasn't what others envisioned for me. None of these things have lessened my blackness as an individual.
Racism happens on the street corner just the same as it happens in the boardroom.  I've lived my life being called oreo, white, etc.
I can assure you though when I get pulled over, I'm not being asked, 'how many white people do you know?'
That's a profound lens. Thank you for giving us a better understanding. Moving on, you revealed your dad laid out the blueprint for what a supportive husband and dad should be.
Track Meetings
For now we are still holding our meetings for FREE on Zoom. GGN Members from any location are able to attend with no cost! And yes, you can register at the last minute….
Our Track meetings are designed to give us a sacred space to have meaningful, purposeful conversations without fear of being judged or competed with. Only Members can attend. They are amazing experiences, unlike any 'networking meeting' you have ever attended!
GGN members MUST REGISTER to attend these meetings, so just follow the links below! And if you want to learn about us, go ahead and join GGN~~if you decide it isn't for you, we will refund your membership fee!
Each one is an event or happening in itself. Some members come frequently, some come only once in a while. Whenever you attend one, you will find out things you didn't know, connect with women who will challenge and inspire you, and you will leave with some new perspectives.
Being a Woman in Business — Balancing femininity with the harsh reality of a masculine world….
February 3, 2021
7 to 9 pm CT
This topic came from our members during a Growth & Transitions Track Meeting….
It is important to think about no matter whether we are younger and trying to navigate the working world or we are seasoned and still facing difficulties!
Or perhaps you are good at navigating and want to share some secrets…
We have 3 GGN Members excited to lead the conversation:
Jeanne Whitesides, who works in a company that helps corporations organize charitable giving and is very committed to her side interests of Sustainability and Innovative Systems thinking and design.
Neely Duncan, a partner in BKD, a national public accounting firm, who has navigated the masculine world from the Navy through College and into the big leagues of accounting.
Andrea Ruiz, who is currently in a PhD program at UT Dallas in biomedical engineering and surrounding almost completely by white male engineers and scientists who sometimes forget that she is their equal!
This conversation is going to be fascinating!
Monday Morning Magic Track
February 8, 2021
10 am to 12 noon CT
What's magic about our Monday Mornings? You'd be amazed at some of the conversations we have! We cover everything from work to family to personal relationships — anything goes. Always different, always great!  Try it!!!
Click here to join us on Zoom for Monday Morning Magic!
Growth & Transitions Track
February 17, 2021
10 am to 12 noon CT
We are experiencing what I would call "seismic transitions" in life, politics, work–well, everything! This is a sacred, safe space to share your fears, your joys and bounce around ideas. As usual, always different, always great!
Click here to join us on Zoom at our next Growth & Transitions Track
Additional Monday Morning Magic Track
February 22, 2021
7 to 9 pm CT
It looks like we will be masking and Zooming for a while, so this is one way to stay connected to real people! And, as we've already said, feel free to share whatever is on your mind. So nourishing!
Become a Member!
Great Girls Network is our way of being the opposite of the Good Ol' Boys Network (which is still very much alive and well!). Even if you don't participate in Track meetings, your membership gives you a way to support our existence and be a part of a growing group of women who really appreciate each other. And the Trii-Annual Gatherings are unlike any other "networking" event! We know women don't network like men. We want to build relationships, we want deeper, more meaningful connections. That is exactly what GGN provides.
Our membership fee of $50 per year gives you access to our Track Meetings and also contributions to our Newsletter. The fee helps sustain our website, but it also ensures that when you participate in a Track meeting, you will honor the sacredness of the conversations because you are a member.
We created a digital card that helps people understand what they can get from joining GGN so click here to see the card.
Your membership helps give us that foundation, the strength to grow and have an impact on the lives of so many more women.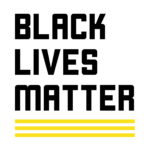 ---
Great Girls Are Amazing Women!!! Thank You!!!
Hope to see you soon,
Margery Miller, founder Great Girls Network