August 2021 Newsletter + in person & Zoom Track Meetings for GGN Members (from anywhere!)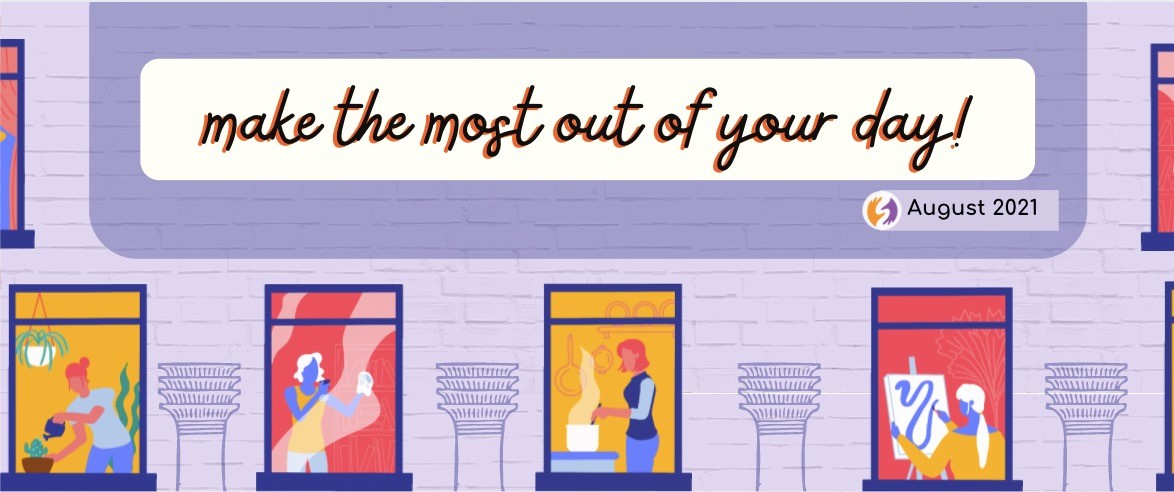 Margery's Note....
Yes, the pandemic is still here… and we may be dealing with it for some time.
Which makes it even more imperative stay present and live fully!
I'm about to turn 74. I can remember as a teenager that seemed really old! And now, I marvel about how young I feel! Sure I have the niggling health issues of getting older, but they aren't really a problem because I'm so glad to still be here! To make the most of each day is a priority — and that includes having hope for the future.
I find myself looking at life differently, wondering what might be ahead. I think it is a human characteristic to want things to look forward to. Some of mine are:
Seeing how some of the projects I'm involved in develop
Seeing friends at our GGN meetings
Going out to hear a little music (in a safe way, of course!)
Maybe holding an open GGN gathering later in the fall
Seeing my grandson
Thinking of what fun thing I'm going to cook next
Cooking for friends
Looking forward helps me stay upbeat and positive — and grateful for what I have!
So let's spend a moment to think of good things that have come out of this crazy time…. For me:
Friendships mean more than ever before.
I am more conscious than ever about how I spend y time.
I have become so accusomed to long stretches of alone time. I read more, I give myself lots of time to just be here and NOT be busy.
I find myself more patient and less reactive. And when I do get reactive, I call up a friend and talk myself off the ledge very quickly!
I don't want to spend my time being upset about things I have no control over!
What are you noticing about yourself?
Come to a GGN meeting and share!!!
---

Member Activities
I keep using this picture because these women represent the soul of GGN, such wonderful faces to see!!!
---
Exciting News from Sameen!!!
Our beloved web designer and charter member of GGN, Sameen Wajid is getting married! Here's what she wrote me:
"I was dating this guy, Marouan, on and off since Harvard and, because of COVID, we started spending more time together and everything just fell into place. He's such a wonderful guy: kind, intelligent and caring and he has this unique ability to put things into perspective and create calm. We both feel very lucky to have each other as partners."
They planned to get married in Morocco in August but are delaying plans due to COVID travel restrictions. We look forward to hearing about it when it happens!
Sameen has been such a treasure for GGN. She created and still keeps optimizing our website. She designs the "hero image" for the top of each newsletter. And she taught me how to use WordPress and keep our newsletters coming each month. I don't know what I would do without her!!!
I am SO HAPPY for both of them and her whole family!!!
---

Summer flowers from GGN member Pam Hoffmann….
"How I survive the late summer and the oppressive heat in Dallas:
First of all I get up very early and walk, because I have to get in nature at least once a day.
I am lucky to get to work from home so I don't have to drive too often.
As the end of summer continues to heat up my goal is to find color & flowers still alive.
I am drawn to whatever color I can find (I snap a picture of it) and thats how I start my day.
Hope this brings you some hope, joy and LIFE giving color in the heat."  — Pam
---

GGN Member Amy Halman announces her office move!
After three prosperous years at the Abrams location, I now have the opportunity to move into a suite built just for EcoBlend Therapies and its lovely clients! I will be open for business in the new suite, starting August, 4th 2021. All confirmation and follow-up emails and texts will now reflect the new location's address for easy reference. My hours of business have also changed.
New Schedule of Availability:
Tues & Thurs
10am to 4:30pm
Wed & Friday
10am to 7pm
In order to spend more time with my husband and our rapidly growing little boy, I have moved away from weekends and extended my weekday availability to accommodate those who have a demanding schedule throughout the week.
New Address:
10830 N Central Expressway
Suite 480
Dallas, TX 75231
Click here to schedule an appointment!
---
My latest blog from Count Me In Revival
Everyone has a bad mental health day from time to time. And we can look at the amount of pressure we feel from our needs to succeed, get ahead, make money and generally manage our lives as key factors in determining our moods and attitudes. But why do some people seem to handle these pressures better than others? And what can we do about it?
First, we need to STOP trying so hard to do it ourselves! This means, asking for help.
I have been a business and personal life coach for more than 35 years and I consistently see that one obstacle to growth is deeply rooted in the belief that we should be able to handle things on our own.
Reaching out is actually a tool we can use to help us get back to what I call Reality Based Thinking.
---
Track Meetings
For now we are still holding our meetings for FREE on Zoom and are also meeting at my (Margery's) house.. GGN Members from any location are able to attend with no cost! If you attend in person, we still ask for $5 to cover costs. And yes, you can register at the last minute….
Our Track meetings are designed to give us a sacred space to have meaningful, purposeful conversations without fear of being judged or competed with. Only Members can attend. They are amazing experiences, unlike any 'networking meeting' you have ever attended!
GGN members MUST REGISTER to attend these meetings, so just follow the links below! And if you want to learn about us, go ahead and join GGN~~if you decide it isn't for you, we will refund your membership fee!
Each one is an event or happening in itself. Some members come frequently, some come only once in a while. Whenever you attend one, you will find out things you didn't know, connect with women who will challenge and inspire you, and you will leave with some new perspectives.
Monday Morning Magic Track
August 9, 2021
10 am to 12 noon CT
The magic is back! We had such a good time in July, I'm really looking forward to this one! Amazing conversations, talking about things you might not imagine! So helpful! So fun!
Click here to join us on Zoom or in person for Monday Morning Magic!
Growth & Transitions Track
August 18, 2021
7 to 9 pm CT
Work choices, family issues, who are we and who do we want to be issues? This is where we talk about it, get feedback and think things through. Every time we meet, something amazing happens! Join us!!
Click here to join us on Zoom or in person at our next Growth & Transitions Track
---
Join us on Facebook!
We have an open Great Girls Network page which we would love for you to go to and "like" us and "follow us first" to keep up with our events and also perhaps spread the word about our group.
Click here to go directly to our Facebook page to like and follow us first!
Become a Member!
Great Girls Network is our way of being the opposite of the Good Ol' Boys Network (which is still very much alive and well!). Even if you don't participate in Track meetings, your membership gives you a way to support our existence and be a part of a growing group of women who really appreciate each other. And the Trii-Annual Gatherings are unlike any other "networking" event! We know women don't network like men. We want to build relationships, we want deeper, more meaningful connections. That is exactly what GGN provides.
Our membership fee of $50 per year gives you access to our Track Meetings and also contributions to our Newsletter. The fee helps sustain our website, but it also ensures that when you participate in a Track meeting, you will honor the sacredness of the conversations because you are a member.
We created a digital card that helps people understand what they can get from joining GGN so click here to see the card.
Your membership helps give us that foundation, the strength to grow and have an impact on the lives of so many more women.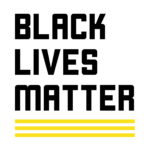 ---
Great Girls Are Amazing Women!!! Thank You!!!
Hope to see you soon,
Margery Miller, founder Great Girls Network