April 2023 Newsletter + Track Meetings for GGN Members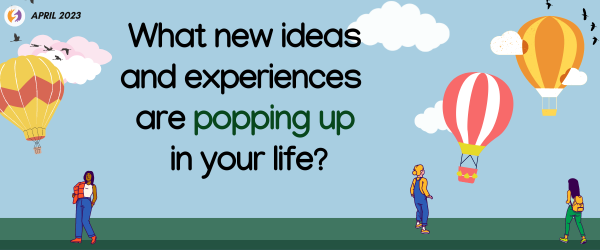 Margery's Note....
How easily can we embrace new experiences?
How easily do we accept new ideas?
The underlying question is: how stuck are we???
One of the most dangerous things to do is think we know all we need to know….
Or that our perspective is the ONLY one that matters….
Being stuck in our old beliefs keeps us from growing and moving forward….
I'm not saying we need to change completely, I'm just suggesting it is wise to keep an open mind and be ready learn, be challenged and shake ourselves up a little. The older we get, the more valuable an open mind is!
Have you ever felt afraid of change? Are you worried you will lose something?
What could you do to break out of that fear?
What if you saw change as an opportunity to have more instead of less?
What if you could appreciate the challenges of the present moment as things that make your life richer, even if they are also difficult?
What if you could see challenges as part of the flow of life and necessary?
---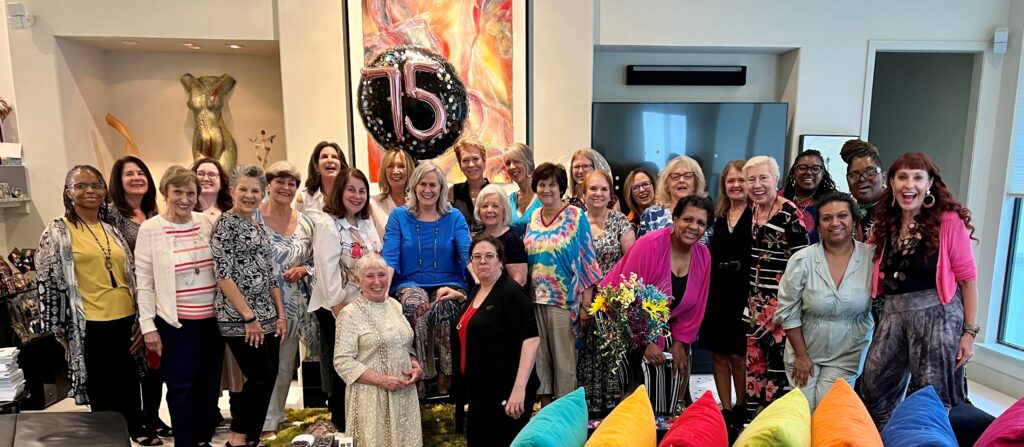 Member News
---
GGN Member Jane Baldwin shares her mindfulness tool
The Unwinding Compass
Breakthroughs often happen at the most uncomfortable and uncertain moments.
What if you had a way to easily move through moments of feeling stuck, blocked or like you're hitting a wall?
I've created a mindfulness method called The Unwinding Compass that gives you the experience of aligning your breath, mind, and body. The Unwinding Compass helps you find the way out of your busy mind to the calm sense of clarity that allows your to be comfortable in discomfort and certain in uncertainty.
For a limited time I'm offering 2 free coaching sessions so that you can experience this powerful work for yourself.
After just 2 sessions you will be able to use The Unwinding Compass anytime, anywhere – standing in line at the grocery store, when you've run out of time and the light turns from yellow to red, when you need a moment to center yourself.
Schedule your first free call today at the link provided to learn how to use The Unwinding Compass, an easy-to-remember, doable method for finding your calm, clear mind.
---
GGN Member Glenna Hecht shares her latest blog:
Get To Versus Have To! – Leading, Coaching, Achieving Goals
Writing is my passion, but I don't know HOW to write. Never had a coach, never took a course, never learned the mechanics of sentence structure. Instead of starting with kindergarten block letters written with a fat pencil, I jumped to think, put it on paper and publish. Back to square one, time to join a writing course to learn, improve, and evolve.
During the first session the leader, a New York times bestselling author said, "You will have homework, whether you do it is up to you. In this course, you must 'sit in the chair' one hour each day and write! Fifty percent of the group will do the work, and fifty percent will not. There is no right or wrong, you choose! The fifty percent who do not do the homework may view it as a 'have to,' instead, view it as a 'get to.' Every day you get to live your passion, you get to write."
Sound like New Years resolutions? Ready, set, go…get bored, judge, stop.
That reframe changed my perspective, and my life. The homework shifted from task to gift, scribbling thoughts and ideas on paper from work to desire.
The simple words "get to" have been on rewind, playing repeatedly in my head.
---
GGN Member Sierra Thain has started a cookie decorating business!
Want to wow your family and friends with a custom cookie to your special event? Graduations, Weddings, Baby Showers, and More!
Handmade and Custom
We are not just handmade, we offer totally original designs. Our cookies are fresh and contain allergens. They can be kept in the freezer prior to your event and leftovers store in the refrigerator or freezer
Featuring 24K real gold
Our special feature includes the use of real 24k gold leaf or gold dust in each batch.
Visit her website and place an order!
---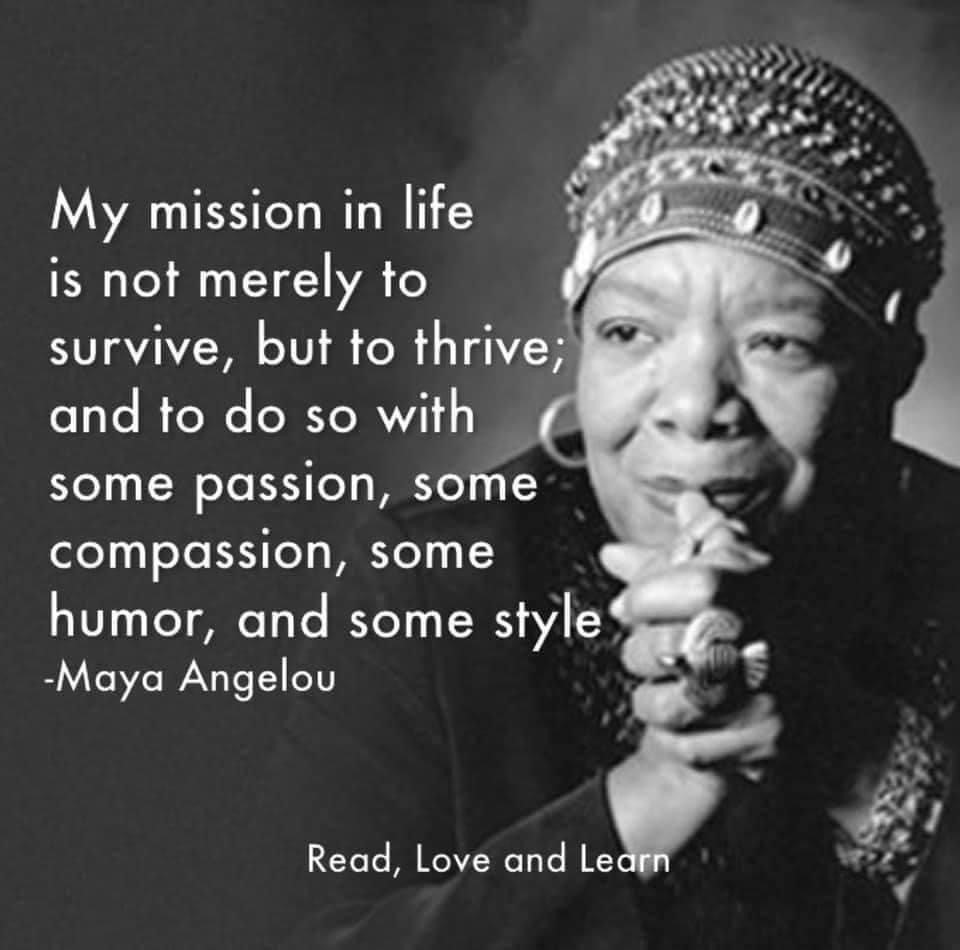 ---
Track Meetings
We still ask for $5 to cover costs. And yes, you can register at the last minute…. but it would be GREAT if you let us know a couple of days before so we can plan our refreshments!!!
Our Track meetings are designed to give us a sacred space to have meaningful, purposeful conversations without fear of being judged or competed with. Only Members can attend. They are amazing experiences, unlike any 'networking meeting' you have ever attended!
GGN members MUST REGISTER to attend these meetings, so just follow the links below! And if you want to learn about us, go ahead and join GGN~~if you decide it isn't for you, we will refund your membership fee!
Currently we meet the 2nd Monday morning and 3rd Wednesday evening of each month (see below).
Each one is an event or happening in itself. Some members come frequently, some come only once in a while. Whenever you attend one, you will find out things you didn't know, connect with women who will challenge and inspire you, and you will leave with some new perspectives.
Monday Morning Magic Track
April 10, 2023
10 am to 12 noon CT
This is your time to let go and just be real! We're all interested in what is going on with you and what you have to say! Join us!!!
Click here to join us in person for Monday Morning Magic!
Growth & Transitions
Wednesday, April 19, 2023
7 to 9 pm CT
We're really enjoying the new women who are showing up! We have so many ways to inspire and encourage each other. We'd love to see you!!!
Become a Member!
Great Girls Network is our way of being the opposite of the Good Ol' Boys Network (which is still very much alive and well!). Even if you don't participate in Track meetings, your membership gives you a way to support our existence and be a part of a growing group of women who really appreciate each other. And the Trii-Annual Gatherings are unlike any other "networking" event! We know women don't network like men. We want to build relationships, we want deeper, more meaningful connections. That is exactly what GGN provides.
Our membership fee of $50 per year gives you access to our Track Meetings and also contributions to our Newsletter. The fee helps sustain our website, but it also ensures that when you participate in a Track meeting, you will honor the sacredness of the conversations because you are a member.
We created a digital card that helps people understand what they can get from joining GGN so click here to see the card.
Your membership helps give us that foundation, the strength to grow and have an impact on the lives of so many more women.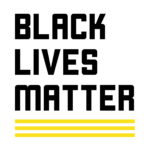 ---
Great Girls Are Amazing Women!!! Thank You!!!
Hope to see you soon,
Margery Miller, founder Great Girls Network