September 2021 Newsletter + in person & Zoom Track Meetings for GGN Members (from anywhere!)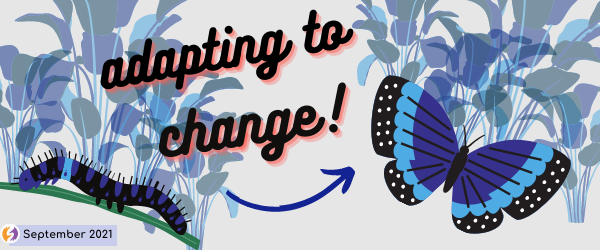 Margery's Note....
Constant Change: just when we start to stabilize, something rocks the boat!!!!
Adaptability is the KEY!!!
Last month I mentioned I'm turning 74…. At this age, I have a LOT of experiences to look back on. And I see that if I were making decisions about those events today, I would probably do things differently.
Not because I regret what I did, because every step taught me something. But because I see things more clearly now, from a perspective that I couldn't have in my 20s, 30s and up through the years.
I think the most important clarity I have today is how to debunk most of the myths I was caught up in from early childhood. Amazing how fairy tales and social belief systems affect us! So much so that they color our behavior without us seeing it!
Here are some debunked myths and their repercussions:
I looked up to my father. So I looked up to men! I didn't have brothers, so I didn't grow up watching them be silly and do stupid things. I thought most boys and men deserved some level of appreciation just for being men.
From that myth came my unconscious acceptance of men as authority figures, who were supposed to know more and therefore could make good decisions and be leaders.
From those myths came my feelings of shame and remorse when I "stepped out of line" somehow and didn't behave in a way that pleased men.
And because I wasn't good at "staying in line" I carried a secret fear that I might not ever "measure up" to societal standards.
That fear kept me from standing up for myself (and sometimes others) when I might have in certain situations, especially when I felt an imbalance of power.
And that circles back to ADAPTABILTY because the blessing of those myths is that I learned to be adaptable, work around those obstacles and get where I wanted to go.
Which is why I started Great Girls Network! In my last third of life, I fervently hope to help women NOT be caught up in myths, get past their fears and stand up for themselves and be who they want to be, doing what they want to do!!!
Since most of us grew up in a patriarchal, white supremist world, we can be grateful for the challenges and how we learned to be adaptable in spite of them. But being grateful doesn't mean we stop living and doing what it takes to keep breaking those myths and accelerating our growth.
And the sooner we break the myths, we can use that adaptability to manage our ever changing world and create the lives we want to live.
No, we don't control the pandemic, wars, weather or the government. But we DO control what we think and how we manage things.
So ask yourself what myths you're still caught up in?? And start breaking them!!!!!
The most powerful thing we can do is believe in ourselves.
When we catch ourselves reacting, we can look inside and figure out what we're afraid of — and change that fear into determination.
Determination comes from deciding that we matter, that we CAN make a difference and that we CAN have what we want!
That helps us be the role models for each other and encourage us to be strong for ourselves and from that inner strength, live in a way that serves others as well.
Remember, LIFE is an inside job!
---

Member Activities
I keep using this picture because these women represent the soul of GGN, such wonderful faces to see!!!
---

A Beautiful Wedding for Sameen!!
Our beloved web designer and charter member of GGN, Sameen Wajid is Married!!!!
Here they are in Morocco, at the ceremony. Marouan and Sameen look so beautiful!!!
As Sameen told us last month: "He's such a wonderful guy: kind, intelligent and caring and he has this unique ability to put things into perspective and create calm. We both feel very lucky to have each other as partners."
I'm so happy that they were able to have the wedding they planned, where they wanted it.
This is truly something to celebrate!!!
---

A new article from GGN Member Glenna Hecht
Planting the Seeds
I recently built a garden on my patio. One day, a friend and I went to a store to purchase the fertilizer, seeds, plants, hoses, etc. to make it come alive. The garden is an opportunity to learn, and eat the fruits and vegetables of my labor. It's a venture outside of my comfort zone.
We wandered up and down the aisles to complete our "to-buy" list. With each step, my knowledge was starting to grow, just as I hoped the plants would in their new garden.
I could not find an item on the list and it was necessary to complete my shopping. I noticed an employee in jeans, t-shirt, apron and a low baseball cap arranging plants far across the garden center. I called to him and said, "Excuse me, sir, can you help me find a trellis?"
The employee looked up, pointed in a far corner of the garden area, and said, "They're over there and I'm a she." I replied, "Thank you, I apologize." I found my item, purchased the basket of gardening necessities and left the store.
Over the next few hours, I thought about my interaction with the employee. While I planted seeds and plants in my garden, I uprooted old beliefs and started to fertilize my mind to new ideas.
---
Another Margery blog from Count Me In Revival
Yes, this starts with Simone Biles' courage to say no to the Olympic stage… but it continues with self-awareness, and an ability to change your mind.
The star of the USA Olympic gymnastics team bowed out from the competition, feeling unsure of her physical and emotional ability to compete.
No doubt Simone discussed her options with her coaches and others closely involved. But the ultimate decision had to be hers. And that is what takes courage.
Most of us have an inherent need to belong, to feel like we are a part of something greater than ourselves. As little children, that means our families. As we mature, we cast our eyes to a wider view and try to fit in at school, church, athletics, social groups—all the places that we participate in society. And yes, some people are born with a sense of self-possession, but that isn't actually the norm.
We are even more influenced by the views of others in this exaggerated era of social media and the immediate transmission of our behavior through various forms. Especially if we are out in the public arena in any way. Whether we agree with her decision or not, it is more important to understand it had to be hers. Which is true for all of us. If we make choices that go against our inner voices, we invariably pay a price for it. Right or wrong, we really need to be true to ourselves.
So how do we do that when faced with a decision?
---
Track Meetings
For now we are still holding our meetings for FREE on Zoom and are also meeting at my (Margery's) house.. GGN Members from any location are able to attend with no cost! If you attend in person, we still ask for $5 to cover costs. And yes, you can register at the last minute….
Our Track meetings are designed to give us a sacred space to have meaningful, purposeful conversations without fear of being judged or competed with. Only Members can attend. They are amazing experiences, unlike any 'networking meeting' you have ever attended!
GGN members MUST REGISTER to attend these meetings, so just follow the links below! And if you want to learn about us, go ahead and join GGN~~if you decide it isn't for you, we will refund your membership fee!
Each one is an event or happening in itself. Some members come frequently, some come only once in a while. Whenever you attend one, you will find out things you didn't know, connect with women who will challenge and inspire you, and you will leave with some new perspectives
Monday Morning Magic Track
September 13, 2021
10 am to 12 noon CT
There are so few places we can completely let our hair down and talk through what is really going on. And this is a safe, serene, loving environment to do just that! Hope to see you!!!
Click here to join us on Zoom or in person for Monday Morning Magic!
Growth & Transitions Track
September 22, 2021
7 to 9 pm CT
As I wrote above, adaptability is the key! And we really help each other look at how we can approach things differently! Since we'll be in growth & transitions for our whole lives, it is so great to feel supported. Join us!!
Click here to join us on Zoom or in person at our next Growth & Transitions Track
---
Join us on Facebook!
We have an open Great Girls Network page which we would love for you to go to and "like" us and "follow us first" to keep up with our events and also perhaps spread the word about our group.
Click here to go directly to our Facebook page to like and follow us first!
Become a Member!
Great Girls Network is our way of being the opposite of the Good Ol' Boys Network (which is still very much alive and well!). Even if you don't participate in Track meetings, your membership gives you a way to support our existence and be a part of a growing group of women who really appreciate each other. And the Trii-Annual Gatherings are unlike any other "networking" event! We know women don't network like men. We want to build relationships, we want deeper, more meaningful connections. That is exactly what GGN provides.
Our membership fee of $50 per year gives you access to our Track Meetings and also contributions to our Newsletter. The fee helps sustain our website, but it also ensures that when you participate in a Track meeting, you will honor the sacredness of the conversations because you are a member.
We created a digital card that helps people understand what they can get from joining GGN so click here to see the card.
Your membership helps give us that foundation, the strength to grow and have an impact on the lives of so many more women.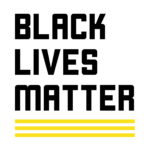 ---
Great Girls Are Amazing Women!!! Thank You!!!
Hope to see you soon,
Margery Miller, founder Great Girls Network