October 2021 Newsletter + in person & Zoom Track Meetings for GGN Members (from anywhere!)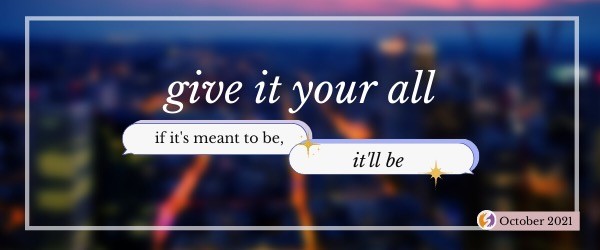 Margery's Note....
What a great reminder!
All we can do at any moment is our best!
When Sameen and I were communicating about this month's hero image, I suggested something about surrender, since we can't control what is going on in the world around us. She said she was more in the mood of "give it your all" and I agreed that might be a better way to say it.
I watched a really good movie last weekend on Netflix called The Starling. I don't think it got rave reviews from critics who are more attuned to action films. But I loved it.
Melissa McCarthy played a woman who had lost a baby to SIDS and whose husband had not been able to cope with it. Yes, she had to surrender to the situation, but something in her made her keep trying to move forward. I saw myself in her, when I feel despair and don't know what to do next. She got practical and stared trying to change her surroundings. A lot of physical activity.
It was inspiring.
Sometimes spiraling down into fear, shame, guilt, despair seem inevitable. We are living in very fragile times! And I can see how easily I get triggered into that spiral. If that ever happens to you, I will share my remedies:
My number one is call a friend! I can't count the number of times my close friends have talked me off the ledge! Not that I felt like ending my life, but those moments sometimes take over and I feel I'm drowning in them.
I reread an inspiring book that reminds me of things I forgot I knew. In those frantic moments of what could be called "miasmic moods" I don't seem to be able to think straight on my own!
I work crossword puzzles. They seem to help me calm down and get out of the swirl of worry. Others crochet, sew, knit, paint, cook. It doesn't really matter the activity, it matters that I get myself occupied.
I walk! I'm proud to say I have regenerated the habit of walking at least 2 miles each morning. Sometimes I talk with a friend on the phone and sometimes I listen to podcasts. But the walking itself gets me into nature, wakes me up to the beauty surrounding me.

I make some new plans of things I can do. I've started some fall planting of new shrubs. I reorganized my pantry. I scheduled some safe activities (since we're still in a pandemic, I'm careful about where I go). I've walked the Arboretum with a friends in the last couple of weeks. The changes of colors and amazing plants are so nurturing!
These simple, sort of everyday activities are such good medicine! When I studied with Angeles Arrien, author of one of my favorite books, The Four-Fold Way, I remember she suggested time outside each day. In the summer heat of Texas that is difficult, but possible most of the rest of the year.
We have to stop, listen and take steps to feel in charge of our own lives! Daily routines are a big part of that!
All of these things help me get back to gratitude and appreciation of what is, what I have and give me the impetus to keep going.
And they remind me that I'm not perfect, I'm human and I will probably never stop creating these challenges and difficulties. If I did, I might turn into a complete slug and stagnate for the rest of my life!
This helps me stop making others authorities over me.
I remember to forgive myself and look for new ways to grow, new ways to see things.
My determination to keep learning and growing is my secret power!
---

Member Activities
I keep using this picture because these women represent the soul of GGN, such wonderful faces to see!!!
---
Big News from GGN Member Maddy Kulkarni!!!
She just published her new textbook! She created this to utilize in the marketing class she teaches at University of Texas at Dallas—because no textbook existed!!! It will now be available to schools all over the country!!!!
A Simple, Step by Step Guide to Impactful Marketing
Are you working on a project that the world needs to hear about? Are the products and services you are offering help communities, women, and/or the environment?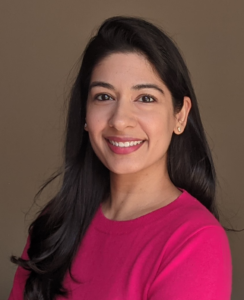 Maddy has written a fun 'textbook' on how to approach marketing for products that have a social impact. It includes inspiring case studies, examples, and simple exercises that can have a huge impact. It's sometimes difficult to market your own products, so you can do the exercises in this book with your family, friends, and board members. The book covers foundational strategic marketing work while also addressing tactical needs around creating brand visual identities, websites, campaigns, and a PR kit. Digital and print copies are available here.
---

GGN Member Laura Kopec want's to share news about her son!!!
Luke is an amazing Handy Man!
Laura Kopec's son Luke is specializing in affordable handyman services for women. Five years ago, he replaced a sink disposal for his mom and now he has many many skills and several regular clients. Not only did Luke really like helping his mother save money and maintain their home, but he also felt inspired to offer truly affordable handyman services to other women. His rates are $25 for the first hour, and $12-$15 per hour following depending on the skills needed. He has partnered with his older sister, Sierra who has an all natural-eco friendly cleaning and organizing service for residential and commercial places. You can reach out to Great Girls member Laura Kopec for more info, or click here to go to their website.
(Margery's note: I've been using Luke's help lately and I LOVE working with him!!!!)
---
GGN Member Mary Kate Kemp is looking for a Sales Rep!
About us
Frozen Fire is a digital marketing and video production company with locations in Dallas, TX and Idaho Springs, CO. We employ a five step approach to marketing to help business get found, look good, engage, nurture and analyze.
What is a Frozen Fire Sales Representative?
If you are someone who enjoys making connections, building a network, and supporting businesses in your community and beyond, then this might be the role for you! The Frozen Fire Sales Representative is an outside sales position that will report directly to the President and conduct all cold sales introductions for the company.
If anyone knows of someone who would be interested, click here for the application on the website.
---
Track Meetings
For now we are still holding our meetings for FREE on Zoom and are also meeting at my (Margery's) house.. GGN Members from any location are able to attend with no cost! If you attend in person, we still ask for $5 to cover costs. And yes, you can register at the last minute….
Our Track meetings are designed to give us a sacred space to have meaningful, purposeful conversations without fear of being judged or competed with. Only Members can attend. They are amazing experiences, unlike any 'networking meeting' you have ever attended!
GGN members MUST REGISTER to attend these meetings, so just follow the links below! And if you want to learn about us, go ahead and join GGN~~if you decide it isn't for you, we will refund your membership fee!
Each one is an event or happening in itself. Some members come frequently, some come only once in a while. Whenever you attend one, you will find out things you didn't know, connect with women who will challenge and inspire you, and you will leave with some new perspectives.
Monday Morning Magic Track
October 11, 2021
10 am to 12 noon CT
Want a little more depth in your life? Do you have things to talk about that need to be said but just not to everyone? This is the place! We're with you. We will give you feedback if you want it. If not, we're here to listen. Join us!
Click here to join us on Zoom or in person for Monday Morning Magic!
Growth & Transitions Track
October 20, 2021
7 to 9 pm CT
What a relief to have a place to talk, enjoy the company of amazing women and even learn something new from what they share. This is a gift you can give yourself. And we want to spend time with you.
Click here to join us on Zoom or in person at our next Growth & Transitions Track
---
Join us on Facebook!
We have an open Great Girls Network page which we would love for you to go to and "like" us and "follow us first" to keep up with our events and also perhaps spread the word about our group.
Click here to go directly to our Facebook page to like and follow us first!
Become a Member!
Great Girls Network is our way of being the opposite of the Good Ol' Boys Network (which is still very much alive and well!). Even if you don't participate in Track meetings, your membership gives you a way to support our existence and be a part of a growing group of women who really appreciate each other. And the Trii-Annual Gatherings are unlike any other "networking" event! We know women don't network like men. We want to build relationships, we want deeper, more meaningful connections. That is exactly what GGN provides.
Our membership fee of $50 per year gives you access to our Track Meetings and also contributions to our Newsletter. The fee helps sustain our website, but it also ensures that when you participate in a Track meeting, you will honor the sacredness of the conversations because you are a member.
We created a digital card that helps people understand what they can get from joining GGN so click here to see the card.
Your membership helps give us that foundation, the strength to grow and have an impact on the lives of so many more women.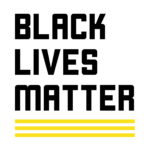 ---
Great Girls Are Amazing Women!!! Thank You!!!
Hope to see you soon,
Margery Miller, founder Great Girls Network