October 2020 Newsletter + Zoom Track Meetings for GGN Members (from anywhere!)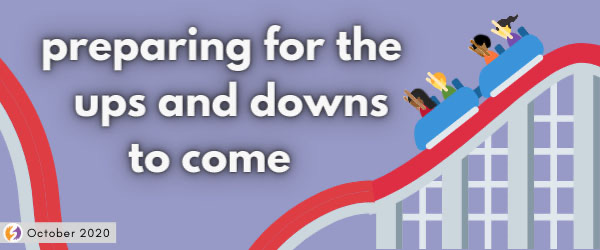 Margery's Note....
Hang on, girls! This is a roller coaster ride!
Each new day is an opportunity to reassess, regroup and keep going!
We have no idea how things are going to turn out in the election, with the economy, in the world.
And speculating doesn't really work, because things change daily!
It does help to have a little historical perspective, especially regarding the changes women have effected and seen over the last 50 years. To that end, I HIGHLY recommend watching The Glorias on Amazon Prime. (Even if you don't have a subscription, it would be worth it to do a trial one just to see this film!)
It is made from Gloria Steinhem's book, My Life on the Road and chronicles her path from little girl to sage spokesperson for the Women's Movement. Having lived through most of those years myself, I was almost amazed at how authentic it felt. So many times these films are stylized and the characters are over or under glorified.
These women felt real, and the experiences felt true to life.
I often fall into despair about how little we have achieved, yet this movie helps me see that we have made great strides toward equality for women — even though we still have a long way to go.
Black women, Hispanic women, Asian women, Muslim women — none of them have the advantages that white privilege gives many of us. And it is our responsibility to keep talking about it and keep listening to stories and learning from other's experiences. We can't stop now! We can't go quiet and allow things to slip back.
And we have the chance to speak up by VOTING! And by joining the conversation with us on Racism on Oct. 7 (see Track Meetings below).
Your vote matters! Your voice matters!
We can use our voices to create more good in the world. More choices for women. More opportunities for children.
We can be the change we want to see!
We can continue to speak up and speak out!
We can promote diversity and equality wherever we go!
We can get better about asking for what we want and figuring out how to get it!
We can stand tall and proudly in support of all our sisters in the world!
We make a difference by living honorable lives, by not tolerating racist, oppressive institutions that keep people from living fully. We make a difference by thinking about whom we hire, whom we vote for, whom we give credence to. We make a difference by VOTING, by CARING, by LISTENING!
We can demand that unreasonable force is stopped and prosecuted.
We can stop putting up with racist language, behavior and the perpetuation of glass and concrete ceilings in our work places.
We can encourage every women we know to love herself, stand up for herself and let her know we are there to support her.
---
Member Thoughts, Ideas & Recommendations
I keep using this picture because these women represent the soul of GGN, such wonderful faces to see!!!
---
 GGN Member Ann Ranson shares:
Be a Light. See the Light.
What does it mean to be a light?
As many of you know, I worked in the radio industry for about 30 years before going out on my own as a consultant. I loved the work and my clients, but sometimes I wondered whether my work was really making a difference in the world. I worked heavily in the automotive industry. But, could me helping sell more Chevrolet's really matter?
In a conversation with a spiritual mentor and teacher, I asked that exact question. Their response surprised me.
"You don't know it, but sometimes you are the only light in the lives of the people you encounter."
WOW, I thought.
She went on to say that my desire to build trust and strong relationships was a positive thing. And that to do so required me to be kind, generous, even supportive. As she talked, I could see what she meant.
It wasn't that I was delivering any huge insights, but I was respectful and compassionate.
So, how would that look in your life? How can you Be a Light?
Pause for a moment in your reading and jot down a few ideas. I'll start by offering a few ideas:
• Are you funny? Can you brighten someone's day with a joke or funny story?
• Are you good with a camera, and could share a beautiful or touching photograph?
Now, it's your turn – how do you think you can you Be a Light?
Then, on the flip side. How can you better See the Light that surrounds us? And what do I even mean by that?
I think of Seeing the Light as seeing the good around us. A butterfly flitted in the backyard. The feel of a breeze on my skin.
It seems to me that Seeing the Light requires us to be present to the moment we're in. We can't be worrying about the past or future if we're to see the good that I believe always surrounds us.
It's easy to look at media and think the world is falling apart. I agree that we are in a time of disruption. But, what if, all the messiness we see is, in fact, an opportunity for huge growth? That is Seeing the Light.
I'm sure you've heard that for something new, better to come in, we often have to let go of something from our past. My new rule is about books. I have several bookshelves, and that's how many books I can own. It's full, so to get more, I must let go of some. What if we think of our life that way? For new, lighter thoughts to emerge, we must make room by letting go of the negative, diminishing thoughts.
It seems to me that being and seeing light in the world is a positive and powerful way to live. My faith supports this concept, as I believe in a God of good. There is always light (good) out there, we just have to open our eyes and our heart to be it and see it.
Godspeed on your journey to the light.
---
GGN Member Dr. Laura Kopec shares another podcast!
This time Laura speaks with Samantha Naidoo, a local optometrist located in Garland. They share very openly how they manage working, kids and education all during the pandemic. And the difficulties of running a small business during these chaotic times.
You will learn a lot about the effects of screen time on your eyes, what we need to do to help our children's eyes with so much screen time. Plus many other issues that affect our eyes (like nutrition, sleep, etc.). Great information!
Click here to listen to the podcast.
Plus, Laura shares a video she made about her customer service.
---
Track Meetings
For now we are still holding our meetings on Zoom. GGN Members from any location are able to attend with no cost! And yes, you can register at the last minute….
Our Track meetings are designed to give us a sacred space to have meaningful, purposeful conversations without fear of being judged or competed with. Only Members can attend. They are amazing experiences, unlike any 'networking meeting' you have ever attended!
GGN members MUST REGISTER to attend these meetings, so just follow the links below! And if you want to learn about us, go ahead and join GGN~~if you decide it isn't for you, we will refund your membership fee!
Each one is an event or happening in itself. Some members come frequently, some come only once in a while. Whenever you attend one, you will find out things you didn't know, connect with women who will challenge and inspire you, and you will leave with some new perspectives.
Racism, Life and Our Relationship to It All — Focused Track meeting
October 7, 2020
7 to 9 pm
After the numerous examples of social injustice became part of our national conversation last spring, we decided to dedicate a Track meeting to this subject every 3 months.
Each time we will be led by 3 GGN Members. After the first one held in July, it is apparent that we need to keep talking, sharing, and letting our feelings known about this crucial situation.
No one is immune to the effects of social injustice. And as we are a diverse group, we feel it is imperative to make it clear what matters to us in GGN.
Our conversation leaders:
Anastasia Franklin, entrepreneur, student of human behavior (working on her MS in Marriage & Family Counseling), and massage therapist, helped lead our first discussion. We are so glad she is willing to do it again, as her experiences and ideas help us all learn more.
Lisa Weaver, entrepreneur and Partner in her company, Unstuck Minds, has been an activist and leader in the social sector for several years. The tag line for her business says it all: We liberate people from the thinking traps that limit, misdirect, isolate, and divide.
Gloria Mansfield, entrepreneur and leader in the day care training industry, also is dedicated to bringing financial literacy to families and children with her innovative product, Piggy Bank Tutor. Her years of experience in education bring a great deal of wisdom to this subject.
Monday Morning Magic Track
October 12, 2020
10 am to 12 noon
Start your week with a nourishing conversation with amazing women who are there to listen, share and care about what is going on in your life. These sessions are truly magic and keep us connected and reassured.
Click here to join us on Zoom for Monday Magic!
Growth & Transitions Track
October 21, 2020
7 to 9 pm
Someone once told me, "if you're green you're growing, if you're ripe you're rotting" — and I never forgot it! This is a place to talk about growing, changing and coping with both! Join us!
Click here to join us on Zoom for Monday Magic!
---
Join us on Facebook!
We have an open Great Girls Network page which we would love for you to go to and "like" us and "follow us first" to keep up with our events and also perhaps spread the word about our group.
Click here to go directly to our Facebook page to like and follow us first!
Become a Member!
Great Girls Network is our way of being the opposite of the Good Ol' Boys Network (which is still very much alive and well!). Even if you don't participate in Track meetings, your membership gives you a way to support our existence and be a part of a growing group of women who really appreciate each other. And the Trii-Annual Gatherings are unlike any other "networking" event! We know women don't network like men. We want to build relationships, we want deeper, more meaningful connections. That is exactly what GGN provides.
Our membership fee of $50 per year gives you access to our Track Meetings and also contributions to our Newsletter. The fee helps sustain our website, but it also ensures that when you participate in a Track meeting, you will honor the sacredness of the conversations because you are a member.
We created a digital card that helps people understand what they can get from joining GGN so click here to see the card.
Your membership helps give us that foundation, the strength to grow and have an impact on the lives of so many more women.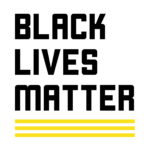 ---
Great Girls Are Amazing Women!!! Thank You!!!
Hope to see you soon,
Margery Miller, founder Great Girls Network