November 2019 Newsletter + Track Meetings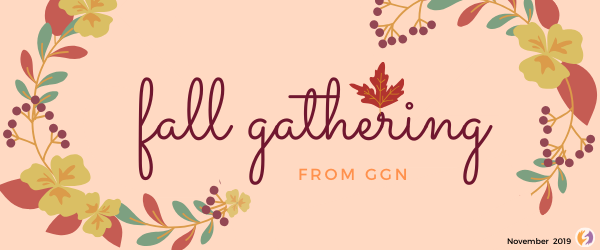 Join Us At Our Fall Gathering
How authentic do you feel on a daily basis? Where can you go to express yourself honestly, without editing? Great Girls Network was started to give women of all ages, cultures and backgrounds a space to get to know each other. Something is happening with women: we are looking inside ourselves, asking questions, looking for new ways to show up in the world.
We learn about our lives through sharing our experiences, telling our stories with no comparing, no competing. This gathering brings us a unique woman to share her life journey, and you can expect to be surprised and amazed at what you learn about her! Join us!!!
Special Guest Speaker: Dr. Cortney Baker
Cortney is an award-winning entrepreneur, Founder and CEO of KidsCare Home Health, host of the podcast Women in Business: Inspirational Stories of Women Entrepreneurs With Dr. Cortney and is a nationally recognized authority on women's leadership
Wednesday, November 13, 2019   7 to 9 pm
Members $10   Non-Members $15
Are you asking yourself the right questions?
We spend so much time in our busy lives taking care of others, making sure we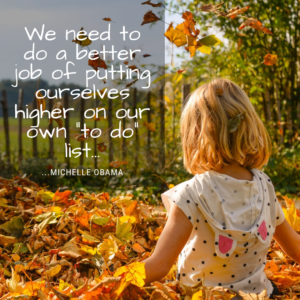 get things done, making sure those around us get what they want and need. How much time do you spend asking yourself what works for you?
As we are nearing the end of the year, I'm interested in paying more attention to what is going on inside me than outside me. It is so easy to get drawn into external dramas, whether at work, in families, or in looking at what is going on politically. I'm reposting the graphic we printed last month because it seems to be an ongoing conversation wherever I go!
The questions I'm grappling with are about how I perceive myself in the context of the world I'm living in. How reactive vs. proactive am I _really?_ How judgmental am I being about myself? How well can I live by our guiding principle: no comparing, no competing.
My current "to do" list is more about what is going on in my mind than what I "do" out in the world, because that's where I look to make sure the things I actually "do" are purposeful and meaningful to me.
So, I'm saying it again: Are you asking yourself the right questions?
Member Highlight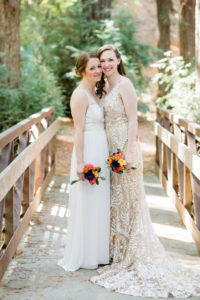 Meghan Miller and Claire Goldman met in 2017 when they were both employed by the same not for profit, Dallas Afterschool. This organization partners with afterschool program providers in order to improve their quality, and in turn, improve the social-emotional and academic outcomes of their students. Meghan was a Quality Advisor, working hands-on with the program sites, and Claire was conducting research. Both share a passion and commitment to giving back to the community and, in particular, giving youth an authentic voice of their own.
When Claire and Meghan met, they both realized, almost instantaneously, that the other would be an important person in their life, but they could never have predicted the path their lives ultimately took.
Meghan, a few years older than Claire, had already done some soul searching. She believed that it was naïve to think that she could only be attracted to half the population. "I had decided that it was not about being gay or about being straight," Meghan explains, "but about accepting or loving anyone that the universe put on my path."
However, Claire was in a long-term relationship at the time the two met, and had to spend the time necessary to truly understand who she was and what she wanted in moving forward with Meghan. "It was a process, and a painful one", Claire says. "There were times when I had to remind myself that only I knew what was best for me, and I had to trust myself in that. I knew what I wanted and needed, and sometimes with so much noise from friends, family, society, etc., it's easy to forget that."
Meghan, who also stands by the importance of true authenticity, encouraged Claire's introspection and respected her pace.
"GGN was a supportive, unbiased outlet for me during that time," says Claire, "at each gathering is a group of women who genuinely care about you, and no matter your situation or circumstances, will accept you as you are and advocate for you no matter what."
Claire and Meghan had a happy ending (or beginning some might say) to their journey; they were married in the Redwoods in California on October 4th, surrounded by their families. Today the two are settled in Fort Worth, working towards the goal of furthering their education and ultimately excelling in counseling and youth advocacy.
A core value of GGN is authenticity– and Claire and Meghan Goldman-Miller are a shining example of just that!
Thanks to Lynne Sipiora for this profile!
Member News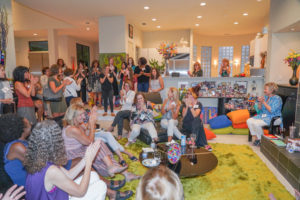 Workshops, information, and opportunities to share from our members to you!
---
Chicago Group is Meeting to get started!
Our second Chicago gathering is scheduled for November 13, 2019, at 5:30p.m-7:00p.m. Refreshments will be available. Please send any Chicago contacts to Loretta Moore-Nixon at lmnixon84@gmail.com and Shontelle Mixon at mixonshontelle@gmail.com no later than Friday, November 8, 2019
---
Great News from Austin!
We are looking forward to gathering with women in the Austin area on December 3 to get started creating a Great Girls Network group! Please go online and sign up for our newsletter, if you haven't already, so you can stay in the loop and join us!!!
---
GGN Member Gabriela Morlett invites you to
Join her at AVANCE's upcoming event. This is a brunch activity for families and children! And it supports the amazing work of AVANCE, helping parents become their children's first teachers and encouraging families to embrace education early.
---
GGN Member Shontelle Mixon shares:
Her new book!  Don't Wait to Live…Live Now.   She came to a pivotal point,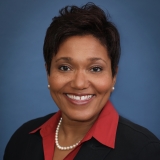 professionally and personally, where nothing in her life gave her joy and she needed a reset or sabbatical to find it again.  This 30-day devotional is delivered in a conversational style for men and women who are searching for easy ways to experience holistic wellness every day.  It also provides practical steps about how anyone waiting to live their life when certain conditions are met, or circumstances happen can live life today.  Whether you are needing to reset your life or just need a friendly reminder to live every day, this devotional can help you pause and reflect to find the joy within yourself to move through life with more grace, peace, love, happiness, kindness, and a healthier body, spirit and mind.
---
Plus, two events from Shontelle:
The Concilio presents "Inspiring Families to Achieve Big Dreams" at Havana Nights Gala on Thursday, November 7, 2019 at Design Destrict, 1250 Slocum Street, Dallas, Texas 75207 at 5:30p.m.-9:30p.m.  Business or Cocktail attire required.  more information about The Concilio and the event contact Shontelle Mixon at mixonshontelle@gmail.com or go to theconcilio.org.
Kellogg/Northwestern DFW Women's Network presents on Thursday, November 14, 2019 5:30p.m.-7:30p.m. an impressive panel of Kellogg alumae (Audrey Pinkerton ('99), Shontelle Mixon ('03), Nicole Small ('99)) who will share lessons learned about finding fulfillment as they navigated their personal and professional lives. Light refreshments will be served.  The event will be held at Camelot Strategic Marketing & Media, 8140 Walnut Hill Lane, Suite 1000, Dallas, Texas 75231.  Register HERE
---
GGN Member Whitney Anna Walker's Company, Anna Sova Luxe Organic
is opening a retail and designer store at Meadow Central Market.
Please join us for cocktails and lots of goodies at our Grand Opening on Thursday December 5th. Great Holiday gift shopping with all natural, organic, fair trade and eco  responsible bed, bath, home, jewelry and accessories.
Our old world, heritage quality linens are made exclusively for us in Italy with GOTS organic certification.
click here for 15% discount for GGN Members with code: loveggn2019 — Online and in store!
Anna Sova Home, Suite 108
Phone  214-742-7682
10455 N Central Expy, Dallas, TX  75231
---
GGN Member Ann Ranson offers us an article on Gratitude
Gratitude is defined as a readiness to show appreciation and kindness. Cicero, a Roman philosopher over 2000 years ago proclaimed that "gratitude was the mother of all virtues". As we come into the Thanksgiving Season, it's always important to pause and reflect on all that we are grateful for.
My family has a Thanksgiving Dinner tradition that began about 25 years ago when my son was a young boy. We bought a book about Thanksgiving. In it, they talked about the first Thanksgiving between the Native Americans and the Pilgrims. Unlike most traditions today, there was not plenty to eat. Instead, as the story goes, those who gathered placed 3 kernels of corn next to each place. Each kernel was to signify the hope of the bounty to come. In our ritual, we let each kernel represent one thing for which we are grateful. It's often a tearful ritual as, one-by-one, we share our gratitude. The youngest among us often reveal the most touching expressions.
Today, I invite you to pause and reflect on the role of gratitude in your life. And, depending on your level of enthusiasm, take it one step further by sharing some of your heartfelt gratitude.
1. Adopt our Thanksgiving ritual, or something similar
2. Write a gratitude letter
a. Pick a person and a specific example that you are grateful for, then write and mail a note to that person describing and sharing your appreciation.
3. Invite a friend over for tea and treats simply to revel in the gratitude you feel for that friendship
Martin Seligman, the father of positive psychology and happiness expert says that gratitude can make your life happier and more satisfying. And in my studies, I have learned that what I focus on, expands. So, the more I focus on the good in my life, and express gratitude for it, the more good I can expect to experience.
Will you join me in experiencing and expressing more gratitude in your life? I hope so!
---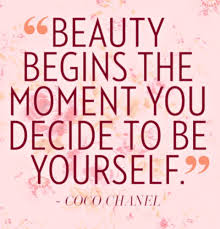 DFW Track Meetings
To register for a Track meeting, log onto our website as a Member.
To take advantage of these amazing Track meetings, **you must join GGN!** Each one is an event or happening in itself. Some members come frequently, some come only once in a while. Whenever you attend one, you will find out things you didn't know, connect with women who will challenge and inspire you, and you will leave with some new perspectives.
Growth Track
* November 6, 2019
* 7 to 9 pm
* This is a place to let down your guard and share what is actually going on for you, whether it be family issues, work issues, or any other kind of life issue! Sometimes we just need to give each other permission to change our minds, do something different — all of which are part of growing. We'd love to spend some time with you!
Click here to join us at our next Growth Track meeting!
Monday Morning Magic Track
* November 11, 2019
* 10 am to 12 noon
* Something amazing happens when women sit together and share their stories, ideas, difficulties and joys with each other. This group has morphed into the closest thing to an ongoing "women's circle," as we have many regulars who show up each time. Come find out about the magic!
Click here to join us at our next Monday Magic!
Transitions Track
* November 20, 2019
* 7 to 9 pm
* It is so much fun to get together with other women to hear about the shifts and developments in their lives. These smaller gatherings are inspiring and keep us all thinking, especially when we encourage each other to keep going, keep learning and figure out how to see things from a new or different perspective. Join us!
Click here to join us at our next Transitions Track meeting!
Become a Member
Great Girls Network is our way of being the opposite of the Good Ol' Boys Network (which is still very much alive and well!). Even if you don't go to Track meetings, your membership gives you a way to support our existence and be a part of a growing group of women who really appreciate each other. And the Semi-Annual Gatherings are unlike any other "networking" event! We know women don't network like men. We want to build relationships, we want deeper, more meaningful connections. That is exactly what GGN provides.
We created a digital card that helps people understand what they can get from joining GGN so click here to see the card.
Your membership helps give us that foundation, the strength to grow and have an impact on the lives of so many more women.
Great Girls Are Amazing Women!!! Thank You!!!
Hope to see you soon,
Margery Miller, founder Great Girls Network