May 2020 Newsletter + Zoom Track Meetings for GGN Members (from anywhere!) + GGN Members share
We've Been Home and Safe What Happens When We Emerge Back into the World?
I hear so much talk about how we're going to have a New Normal, but none of us know what that is going to look like!
What we know and don't know:
▪ We still have to be careful and practice social distancing
▪ Job security isn't certain, even as businesses open up
▪ We don't know how long we will be dealing with this problem
▪ People are still getting sick and could die
▪ We aren't sure whom to trust exactly
▪ Schools are still closed, not sure what next steps are for kids
Are there benefits to this experience?
▪ Many of us have a greater appreciation for what is really important
▪ Virtual meetings are a new way to gather and can continue
▪ We can reassess and analyze what our necessities actually are
▪ Many of us have learned more about ourselves and others
▪ The slower pace has gotten some of us more healthy
▪ We are more aware of our global existence
▪ We have a new appreciation for "essential workers"
▪ We're learning to accept what is
So, here's my call to action: Take what you've learned about yourself and others and think about how you can apply this new awareness as you move forward in life. Ask more questions, open your eyes and look around you!
Look at this experience as a way to reinvent yourself, show up in a more authentic, healthy way in the world. BE the person you'd love to be!!!!
This is a time to look for ways to collaborate and combine efforts with others as we seek viable solutions to daily problems. Working together makes a big difference!
Member Thoughts, Ideas & Recommendations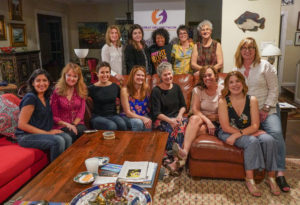 I keep using this picture because these women represent the soul of GGN, such wonderful faces to see!!!
---
From GGN Member Michelle Bogan
Michelle is committed to helping companies create equitable workplaces. To that end, she publishes a blog on her website. The latest one is titled, I Have No Idea What to Do, so please, check it out! She looks at impostor syndrome, fear and trust in the work environment and gives us a new focus.
As we move back into working more closely with others, one thing we can all aspire to is creating humane, inclusive and productive relationships where we all have the opportunity to succeed! Thanks to Michelle!
---
GGN Member Lisa Weaver, of Unstuck Minds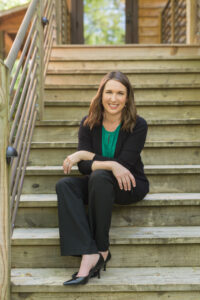 offers:
Creating Breakthroughs During the 'Great Pause'
You might be thinking that this is the worst time to set direction for your organization. After all, the future looks more uncertain and riskier than usual. How can we plan, if we don't know what to anticipate?
Two things to understand:
The best time to be creative is when people aren't stuck. Our former ways of doing things have ended, so we're not constrained by status quo thinking. The coming reality is not yet formed, so we're not focused on coping with a new normal.
The future isn't a fixed set of conditions that we haven't arrived at. The future is the outcome of our collective choices, investments, and innovations. If you and your organization decide to wait, you're leaving it up to others to define the future for you. You will end up planning within the constraints created by those who got creative while others froze.
If you want to be an organization that helps define our world's future, Unstuck Minds would be honored to help you productively question your future.
For more on this idea, check out our blog post.
NOTE: Lisa is one of our leaders on May 6 discussing Conflict Resolutions!
---
GGN Member Dr. Laura Kopec shares her new podcast!
Laura's podcast "Health Matters with Laura Kopec" is a new podcast and has new episodes posted regularly. Health Matters with Naturopath and Functional Nutritionist Laura Kopec focuses on matters of health, and why our health matters and how we can take matters of our health into our own hands. Laura's Podcast is available on Apple, Spotify, Anchor, Breaker, Pocket casts, and Radio Public.
Here is the link
---
GGN Member Pam Hoffman says:
I would like to share this 52 second video about my company. Here is the link
Anyone can text me to find out more and how I can help. Free business training for entrepreneurs. Earn an extra $1000 ASAP
text me at 214-763-3688
---

GGN Member Whitney Anna Walker has new offers for you:
The Healthiest Paint You Can Buy – Oprah's Best Baby Paint!
Breathe the difference with Anna Sova's Food Paint made of 96% food based ingredients like milk casein. bobvila.com rates it as "one of the best eco-friendly house paints" . Easy to use. Good scrub-ability. Pure white is a versatile neutral. Safe for kids, pets and people with underlying health conditions. Check it out on our website!
Aromatherapy Hand Sanitizers
Our Aromatherapy Hand Sanitizers contain up to 10% Plant Based Essential Oils and 85% Alcohol. An essential companion as our economy starts to open up. Available in Pocket sized and Refill Sizes. Prices and specials on our website!
---
Margery's truth….
My hair's getting longer, I put on a bra so rarely that the couple of times I have it feels really uncomfortable. I am starting to think it is easier to live on Zoom because then I don't feel compelled to even put on makeup or worry about that stuff.
I'm a Dallas girl. As much as I love to believe I'm a free spirit, I have spent the last 60 years thinking about how I look to other people, doing something with myself to improve my appearance. Being at home, I don't have to, but I still dry my hair, just to keep from feeling like a total slug.
And last week, after over 6 weeks in "captivity" I finally lost my sense of purpose and developed a sort of ennui, lethargy, inability to make myself write, or actually do much else. Once I fully accepted that state of being, I was able to slowly move out of it into greater functionality. And today I'm in a really good mood!
I'm telling you all this because we all need to be able to own our stuff, and I hope this encourages you to own yours. Mind you, this isn't a lament, or even a complaint. I'm just saying it is weird, and pretty uncomfortable to NOT KNOW anything about where this is going or how it will end up.
So I said it. Now I hope I hear from some of you about how YOU feel right now!
Track Meetings
For now we are still holding our meetings on Zoom. GGN Members from any location are able to attend with no cost!
Our Track meetings are designed to give us a sacred space to have meaningful, purposeful conversations without fear of being judged or competed with. Only Members can attend. They are amazing experiences, unlike any 'networking meeting' you have ever attended!
To register for a Track meeting, log onto our website as a Member.
Each one is an event or happening in itself. Some members come frequently, some come only once in a while. Whenever you attend one, you will find out things you didn't know, connect with women who will challenge and inspire you, and you will leave with some new perspectives.
Conflict Resolutions
▪ May 6, 2020
▪ 7 to 9 pm
▪ This is number 5 of our Focused Track Meetings. We are pulsating from Business topics one month to Personal Development the next and this one is going to be really inspiring!
Our 3 members leading the conversation:
Lisa Weaver, a partner in Unstuck Minds, helps leaders, teams, and organizations learn how to get unstuck through learning and consulting solutions.
Annie Dutton, currently at Citi Corp., helps create peace, one conflict at a time.
Jaime Goff, is currently manager of leadership development for Christus Health.
All three have vast experience in dealing with conflict resolution and enabling us to manage situations from an authentic perspective.
Monday Morning Magic Track
▪ May 11, 2020
▪ 10 am to 12 noon
▪ Our first Monday was great! We had a lot of our regulars and some new members join us. The best thing is to keep connecting and supporting each other through our emergence from total shutdown. We have so many ways to help and great ideas to offer. Join us!
Click here to join us on Zoom for Monday Magic!
Growth & Transitions Track
▪ May 20, 2020
▪ 7 to 9 pm
▪ If we decide to change this to an "in person" meeting, we'll let you know, but for now we will keep the Zoom format. At our last one the subjects were wide ranging and also amazing!
Click here to join us on Zoom at our next Growth & Transitions Track
---
Margery's articles for PRiME WOMEN….
Just to let you know, I have published 12+ articles in this online magazine over the past year. The first series of articles focuses on what really works for women–including how to figure out what you want and your life purpose. I recently started a second series on women and business. The magazine has a page for each author, Click here to go to my Author's Page
Check it out and subscribe!!
Become a Member
Great Girls Network is our way of being the opposite of the Good Ol' Boys Network (which is still very much alive and well!). Even if you don't participate in Track meetings, your membership gives you a way to support our existence and be a part of a growing group of women who really appreciate each other. And the Trii-Annual Gatherings are unlike any other "networking" event! We know women don't network like men. We want to build relationships, we want deeper, more meaningful connections. That is exactly what GGN provides.
Our membership fee of $50 per year gives you access to our Track Meetings and also contributions to our Newsletter. The fee helps sustain our website, but it also ensures that when you participate in a Track meeting, you will honor the sacredness of the conversations because you are a member.
We created a digital card that helps people understand what they can get from joining GGN so click here to see the card.
Your membership helps give us that foundation, the strength to grow and have an impact on the lives of so many more women.
Great Girls Are Amazing Women!!! Thank You!!!
Hope to see you soon,
Margery Miller, founder Great Girls Network