May 2019 Newsletter + Track Meetings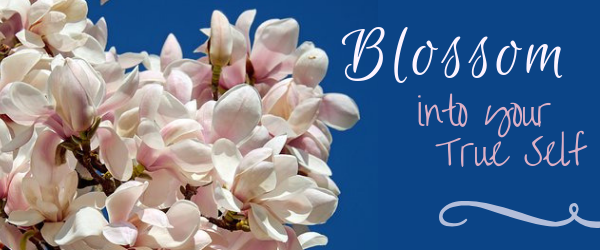 Blossom into your True Self
April brought us a lot of rain and we feel hydrated and nourished! It's time to blossom forth and express our True Selves to an even greater degree!
In a recent coaching session we talked about how trying to be someone else is exhausting. Some believe they have a "work self" and a "home self" but I don't think that is really possible. The question is, where are you suppressing or tamping down your True Self in order to see them as separate personas?
I'm not advocating blatant self-expression that doesn't take situational ethics into account, however, if you stuff your feelings and don't figure out a way to be authentic 24/7, you are probably denying yourself and others the benefit of your wonderful thoughts, ideas and expressions. And yes, even sometimes the benefit of you challenging them to rethink things or see things differently!
In GGN we talk a lot about finding our Voice, being able to speak our truth. Women are acculturated to cooperate, step back, let others go first. Not being willing to live by that unwritten law, I have been a person to stand up, speak out and make waves for most of my life. And sometimes I get very negative reactions from others because of it. Does that mean I need to be quiet? To stop being myself?
I say no. Now it might mean that I could pay more attention to what is going on around me, be more aware of how my actions affect others. That is part of my life long learning process. If I'm not continually learning how to relate in the world the implication is that I've already learned all there is to know about life. Impossible!
What I am really saying is that when we suppress ourselves, it is not only a disservice to _ourselves,_ it is also a disservice to everyone else. Part of my job is to teach people how to treat me. If I don't, if I just put up with untenable situations that create great difficulties for me and and I don't try to do something about them, then we all lose out on an opportunity to grow.
So here is what I'm encouraging:
If at work you feel you can't be your true self, get some help
Find a mentor, get some advice
Figure out a strategy to communicate differently
Ask yourself why you feel so stuck
Are you putting up with things to keep the peace?
Are you putting up with things to keep the peace?
Is it worth it?
If in your personal life you feel bored/stuck/lacking inspiration
Ask yourself what you truly want
Talk to your family/friends/partner about how you feel
Include them in the conversation so they can understand
If they don't get it, consider what you need to change for yourself
These are just a few ideas to fertilize your blossoming self into your true beauty…. Try it!
Member News
Workshops, information, and opportunities to share from our members to you!!!!
---
Great Girls Network and Global Woman Club Dallas
Invite you to Treat Yourself and Bring Out your Inner Star!
Oscar and SAG Event and GGN Member makeup artist Elaine Collins offers professional tips on how to do your make up in 15 minutes! She will work with 3 different models of different ages and ethnicities to help women bring out their best features and feel FABULOUS!
PLUS Jewelry designer GGN Member Deborah Gaspar hosts a pop-up store with unique, nature inspired creations that are cherished signatures of stylish stars such as Katie Couric. Don't miss the fun!
Admission is $20 and includes lunch, a beverage and complimentary chocolate!
Thursday, May 9th from 11:30 to 1 pm at Chocolate Secrets.
---
Social Media Slam Dunks
GGN Member Susan Mecca invites you to join her at the May meeting of Nonfiction Authors Association.  You don't have to be an author, you can come even if you want to learn about writing nonfiction!
The meeting will focus on where and how to use your precious time on social media platforms, how to make social media work for you without crushing your soul, what to share and how, and why LinkedIn might be your new best friend. This meeting is suitable for fiction and non-fiction authors alike so come to learn and share!
Tuesday, May 28th, 7 to 9 pm, Community Room, Central Market, 4349 Northwest Highway, Dallas
---
A poem by GGN Member Toni Portmann
I can't imagine
I can't imagine doing what needs to be done without having done what needed to be done
I can't imagine learning what needs to be learned without having learned what needed to be learned
I can't imagine loving without having loved or having been loved
I can't imagine having gratitude without having had the multitude of blessings that I have been given to be grateful for.
And I CAN imagine that the best is yet to be experienced!
[Note: we printed this poem by Toni earlier and then she added the last line–wonderful expansion!]
---
                                                    Finding Peace in Everyday Life
Give Yourself a Gift

Get away & enjoy a moment just for you
Saturday, June 8
1-3:30 pm
GGN member, Ann Ranson, has developed a special workshop to enable you to kick back and re-orient yourself to your life with a sense of peace.
This workshop is designed to help you find peace despite all that is coming at you! Enjoy activities to help you find peace and joy, like the Transformation Game and afternoon tea in a relaxing and comfortable home setting.
Cost $20, or $15 each for you and a friend.
[Special Note:] I (Margery) attended the April workshop Ann did and I was able to get clear on a major struggle I was working on. So glad I went!
Click here to register
---
Thinking about starting a business??
Tuesday Afternoon Mentoring Sessions at Addison TreeHouse!
Margery Miller is collaborating with Addison TreeHouse, a co-working space and Entrepreneurship Incubator (joint venture between the Town of Addison and the Dallas Entrepreneurship Center) to encourage local entrepreneurs on their journey. Held Tuesdays from 4 to 6 PM at 14681 Midway Rd., Addison, TX 75001. Thanks to GGN Member Nancy Hong (Executive Director of The Treehouse) for this invitation. Join us!
Plus!  Margery's book Confessions of a Recovering Helpaholic is now available on Audible!  Check it out!
---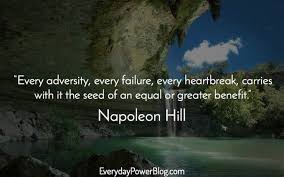 Track Meetings
To register for a Track meeting, log onto our website as a Member.
To take advantage of these amazing Track meetings, **you must join GGN!** Each one is an event or happening in itself. Some members come frequently, some come only once in a while. Whenever you attend one, you will find out things you didn't know, connect with women who will challenge and inspire you, and you will leave with some new perspectives.
Growth Track
May 8, 2019
7 to 9 pm
Having any growing pains lately? Not the physical kind, the mental/emotional/spiritual kind! This is an opportunity to bring up whatever is "working you" and get great feedback! We'd love to see you!!!
Click here to join us at our next Growth Track meeting
Monday Morning Magic Track
May 13, 2019
10 am to 12 noon
This Track has really taken off, so rest assured if you show up you will definitely get something out of it! We have moms, we have non-profit people, we have alternative health care providers, we have amazing women! And we're all sharing our thoughts and learning from each other. Join us!
Click here to join us at our next Monday Morning Magic!
Transitions Track
May 22, 2019
7 to 9 pm
Since change is inevitable, who isn't constantly in some sort of transition? That's why we get so much out of sitting down together and talking about what is going on, what is challenging us–and some women come just to feel connected to other women! Think about it!
Join Us on Facebook
We have an open Great Girls Network page which we would love for you to go to and "like" us and "follow us first" to keep up with our events and also perhaps spread the word about our group.
Click here to go directly to our Facebook page to like and follow us first!
If you join GGN, you will have access to our closed Great Girls Network Group We have such a talented group of women this gives you access to whatever they have to offer that might help you grow.
The private group on Facebook can't be accessed by anyone not in the group, so you will be in a safe environment with women who are committed to our values and our pledge to end the comparing and competing that gets in our way out in the big world.
Become a Member
Great Girls Network is our way of being the opposite of the Good Ol' Boys Network (which is still very much alive and well!). Even if you don't go to Track meetings, your membership gives you a way to support our existence and be a part of a growing group of women who really appreciate each other. And the Semi-Annual Gatherings are unlike any other "networking" event! We know women don't network like men. We want to build relationships, we want deeper, more meaningful connections. That is exactly what GGN provides.
We created a digital card that helps people understand what they can get from joining GGN so click here to see the card.
Your membership helps give us that foundation, the strength to grow and have an impact on the lives of so many more women.
Great Girls Are Amazing Women!!! Thank You!!!
Hope to see you soon,
Margery Miller, founder Great Girls Network