March 2022 Newsletter + in person & Zoom Track Meetings for GGN Members (from anywhere!)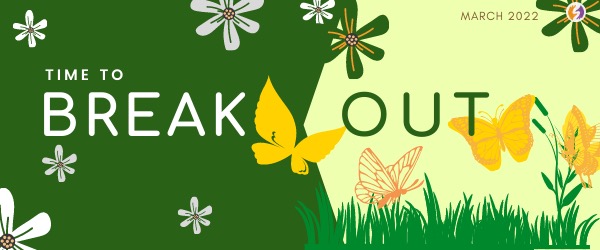 Margery's Note....
And, Time to Spring Forward!!!
I can tell when spring is around the corner…. things start to look and feel different. The sky seems a little brighter….
Yes, the world is in turmoil, and except for voicing our support for those who are being targeted, there is little we can do about it. What we can do is continue to live our best lives.
For me, that means regeneration. Letting go of the old and making room for something new. I've been cleaning out closets, giving things away that I no longer need. Sharing what I have with others who can really use it! Like a whole set of luggage in my attic that I hadn't touched in years! File cabinets in my storage shed that had been sitting empty, unused. I love my neighborhood! When we put things out on the parkway, people pick them up!
This feels so good! And I'm also letting go of old cob-webby beliefs that pop up once in a while that I didn't even remember I had. Ideas about what's right and what's wrong. I'm realizing that I have some clear standards for how I choose to live, but I have less need to think I know how others should live. Even when I don't agree with people, it is so not my business to judge them for their choices. I don't have to agree, but I am happier to live and let live.
Important note: that does NOT apply to areas of cruelty and injustice. For those, I will keep being vocal and steadfast in my belief that we ALL have a right to live without fear, and I hope and pray that someday this country actually lives up to the values it purports to have.
What am I breaking open about right now?
When I get invited to something that includes people, I'm saying YES if possible. I'm looking forward to seeing some new faces and getting out of my house!

I'm realizing that this Covid thing is with us for the long haul, so it is still wise to be safe, but we can all perhaps stop being hermits.

I'm eagerly awaiting the daffodils that are starting to spring up in my yard. Years ago I planted over 400 bulbs all over my yard and I'm hoping some of them made it through the last couple of deep freezes. There are green stalks popping up, so I'm encouraged.
Having gone through my house in disarray for most of December and January, I am more appreciative than ever for my quiet, serene and calm home. I'm so glad we can have some GGN meetings and enjoy the space!
I'm ready to plant a few more things in my flower beds, get some help on irrigation issues and give my yard some long needed attention.
Loving where I live is just as important to me as loving how I live….
---

Member Activities
Below are a few notes from our members….
---
GGN Member Dodie Crockett invites you to support the International Esperanza Project
WOMEN'S DAY EMPOWERMENT LUNCHEON
March 9, 2022
We are excited to celebrate Women's History Month and International Women's Day by hosting our 4th Annual Women's Day Event. Please join us for this inspiring event where we will hear from a panel of female leaders, dreamers, and doers.
At International Esperanza Project, we believe that no matter where you come from and what you do, you can use your talents to help others and impact the world.
We are thrilled to give women and men in Dallas and around the world the opportunity to come together to benefit the women and girls of Guatemala.
International Esperanza Project CEO and Founder, Michelle Hollaender, first came to the United States from her homeland of Guatemala when her sons were still small. Disturbed by the poverty and lack of progress she'd seen growing up, Michelle pledged that one day she'd return and make a difference–to use the privilege she found in her new country to help children like her own reach a better future.
In 2017, Michelle founded International Esperanza Project with the mission of inspiring hope in people in the developing world through healthcare, community development and education. Since then, IEP has helped 7643 medical patients, prescribed 661 pairs of glasses, performed 442 surgeries, and installed more than 1800 smokeless stoves and water filters in the most remote and poverty-stricken regions of Guatemala. In 2019 alone, IEP coordinated trips for over 200 volunteers from the US, Mexico, Canada, Brazil, and Portugal.
By connecting donors in the United States with those most in need in Central America, IEP is realizing Michelle's pledge and forging a path to greater change.
---
GGN Member Lisa Weaver shares her latest newsletter
We hope you enjoy our latest edition of The Quarterly SCAN, a publication of Unstuck Minds that highlights insightful and provocative ideas hiding in our turbulent and uncertain world.
In the current Quarterly SCAN…
• Learn why Professor Howard Yu thinks industry incumbents can get stuck in their thinking
• Discover the nature of the risk that the World Economic Forum calls, the "erosion of social cohesion."
• Read our thoughts on what DEI programs get wrong
• Learn what researchers are saying about Gen Z entering the workforce
We welcome your thoughts, feedback and/or a conversation about what this sparks for you!
Speaking of conversations… We want to invite those of you who think about how to develop leaders to have a conversation with us about the leadership skill of 'attention agility'*. We'll share our point of view about why we think it's important and then have a dialogue about how it connects to your real world learning needs. The discussion will take place on March 22nd from 9-10am Central Time. If you're interested in joining the conversation then please email me back ([email protected]) and I'll send you the details.
---
GGN Member Michelle Bogan is hiring!
Are You Passionate About DEI (Diversity, Equity and Inclusion)?
Want to Help Companies Advance
in their DEI Journeys?
We are currently hiring a full-time DEI Associate in an employee or contractor role.
If you are interested, or know someone else who is, please send a resume to [email protected]
Job Description: Equity At Work DEI Associate
Equity At Work is seeking a Diversity, Equity & Inclusion (DEI) Associate in a full-time role, either as a full-time employee or a full-time contractor.
Equity At Work is a consulting firm that works with corporate clients across industries to build more equitable, diverse and inclusive workplaces. Our client work includes DEI-focused strategic planning, analytics, operations and program design and implementation, change management and executive workshops. Our internal business development work includes research and thought leadership development; deep dive roundtables; content for articles, newsletters, speaking and marketing; business planning and new service development; client prospecting; client database management and administrative tasks.
The DEI Associate will support a variety of client and internal business activities as directed by the Founder and CEO. These will vary based on project and internal business demands. The DEI Associate will work closely with the Founder and CEO and other team members to develop and implement solutions that will deliver impactful DEI benefits for clients and to support the growth of the Equity At Work business.
The ideal person for this role:
• Is passionate about diversity, equity and inclusion in the workplace
• Is excited to help drive change to improve DEI in different organizations
• Takes great pride in their work
• Has a growth and learning mindset
• Likes the challenge of handling a variety of different tasks and working with clients with different business cultures and working styles
• Has strong communication skills both verbal and written
• Is detail-oriented and holds themselves to high standards in their work product
• Is a self-starter, has great follow-through and is able to work independently once given direction, managing check-ins to ensure work is progressing on task/scope and in a timely manner
• Is highly responsive and unafraid to ask questions for clarification
Work tasks will vary week to week and over time will include:
• Client project work: Support Founder and collaborate with Contractors as needed on project tasks including client communications and calendar management, project progress tracking, researching trends and best practices, summarizing findings, brainstorming solutions and documenting policies, processes, programs, analyses, training materials and recommendations
• Client data analytics: Support analysis of client employee HR data for customized DEI dashboard development. Includes supporting mapping and scrubbing data from clients HR systems and/or surveys, running analyses using both pre-developed and new calculations, creating charts and graphs, developing client dashboards and incorporating best practices/benchmarks.
• DEI Deep Dive support: Schedule and support 4-5x/year "DEI Deep Dive Discussion" best practice roundtables including sending invites, Zoom set up and management, topic prep and research, and recap distribution to registrants
• Research and documentation: As needed, support development of resources for clients and business development including DEI guides and best practices, content for articles, newsletter and speeches, service development, business planning, marketing and prospecting
Logistics & Other Requirements:
• This is a virtually based position
• Equity At Work in based in the Central Time zone and has clients across time zones in the US, so flexibility to accommodate different time zones will be required
• Given the confidential nature of client information, signing a NDA is required
To apply send a resume to [email protected]
---
Track Meetings
For now we are still holding our meetings for FREE on Zoom and are also meeting at my (Margery's) house.. GGN Members from any location are able to attend with no cost! If you attend in person, we still ask for $5 to cover costs. And yes, you can register at the last minute….
Our Track meetings are designed to give us a sacred space to have meaningful, purposeful conversations without fear of being judged or competed with. Only Members can attend. They are amazing experiences, unlike any 'networking meeting' you have ever attended!
GGN members MUST REGISTER to attend these meetings, so just follow the links below! And if you want to learn about us, go ahead and join GGN~~if you decide it isn't for you, we will refund your membership fee!
Each one is an event or happening in itself. Some members come frequently, some come only once in a while. Whenever you attend one, you will find out things you didn't know, connect with women who will challenge and inspire you, and you will leave with some new perspectives.
RESCHEDULED Growth & Transitions Track (we were iced in last month)
March 2, 2022
7 to 9 pm CT
We had such a great time on Valentine's day, we're doing a repeat! I'm making my frittata! Sort of like a special edition of "Galentine's Day" We still want to talk about whatever is going on in your life…. So why not do it with great food, my special brownies and wine (or water)…. We're so looking forward to seeing you!!
Click here to join us on Zoom or in person at our next Growth & Transitions Track
Monday Morning Magic Track
March 14, 2022
10 am to 12 noon CT
These Monday meetings are really amazing! To sit in a circle of diverse, brilliant and inspiring women and share conversation about myriad topics, all of which are relevant to ALL of us…. It raises the bar for every other encounter!
Click here to join us on Zoom or in person for Monday Morning Magic!
Growth & Transitions Track
March 23, 2022
7 to 9 pm CT
This really fits the theme this month! Many of us are making changes, growing in new directions and ready to see what happens next. Great sharing, great insights, great conviviality!
Click here to join us on Zoom or in person at our next Growth & Transitions Track
Become a Member!
Great Girls Network is our way of being the opposite of the Good Ol' Boys Network (which is still very much alive and well!). Even if you don't participate in Track meetings, your membership gives you a way to support our existence and be a part of a growing group of women who really appreciate each other. And the Trii-Annual Gatherings are unlike any other "networking" event! We know women don't network like men. We want to build relationships, we want deeper, more meaningful connections. That is exactly what GGN provides.
Our membership fee of $50 per year gives you access to our Track Meetings and also contributions to our Newsletter. The fee helps sustain our website, but it also ensures that when you participate in a Track meeting, you will honor the sacredness of the conversations because you are a member.
We created a digital card that helps people understand what they can get from joining GGN so click here to see the card.
Your membership helps give us that foundation, the strength to grow and have an impact on the lives of so many more women.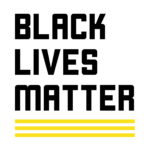 ---
Great Girls Are Amazing Women!!! Thank You!!!
Hope to see you soon,
Margery Miller, founder Great Girls Network