March 2021 Newsletter + Zoom Track Meetings for GGN Members (from anywhere!)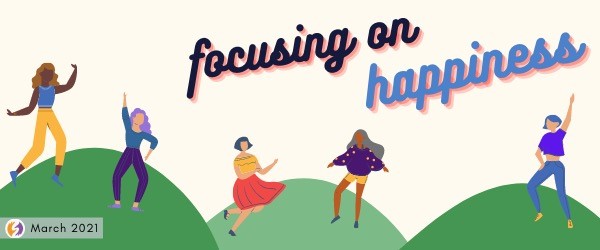 Margery's Note....
Are we EVER going to have fun again?
Fun with friends?
We're starting off this month with a "Remember to Have Fun" Track meeting (for GGN Members only…) because we've all been through A LOT this year already!
* And we have some stories below to clue you in on what is going on with some of us…
* I'm finally able to feel myself laughing and feeling more hopeful!
* My sense of impending doom is diminishing…
* And I'm actually looking forward to a time when we can be around each other more!
* I have a renewed sense of purpose, as so many things seem to be brighter than before…
I am blessed to have been able to get the vaccine, and I hope all of you are able to get it soon!
* So what could you do this month to add some fun to your life?
* As the weather warms, I'm looking forward to a dinner on a patio at my favorite restaurant…
* I'm hoping the coldest weather is over for this winter…
* I've spent time commiserating with friends and family over their recovery from the latest disasters…
* And I keep counting my blessings that I'm alive, I'm well and I have people I love and work that feels meaningful in my life!
I still believe in (my) Margery's Principle: Gratitude, Appreciation and Self-Discipline are the keys to Freedom:
* Gratitude for what is, as it is.
* Appreciation, which enhances my gratitude and includes all the individuals and elements in the universe that brought forth that for which I am grateful.
* And Self-discipline: I pay attention to what goes in my mind and out my mind, in my ears and out my mouth.
I have been guided by those words for some 20 years, and they have helped me get through many ups and downs.
What are YOUR guiding words???
---

Member Thoughts, Ideas & Recommendations
I keep using this picture because these women represent the soul of GGN, such wonderful faces to see!!!
---
GGN Member Adrienne Palmer shares:
As some of you know, my mission to support global entrepreneurship runs deep, and in particular, supporting young entrepreneurs and empowering that spirit. One of my focus areas has been supporting student entrepreneurs through Global Student Entrepreneur Awards (www.gsea.org) for which I have been a leader for about a decade. Over the last 2 years, we collaborated on the creation of a documentary that tells the story in a powerful and compelling way. I am happy to share the backstory if you are curious – it's been a LONG journey! But the bottom line is that this documentary was created, using GSEA as the backdrop of the storytelling.
And now, I am so very proud, humbled, elated and bursting with joy to share:
BIG NEWS: National Geographic Files is launching Own The Room on Disney+ on March 12, 2021!!!
The movie does an amazing job of telling the story of why the world should be supporting student entrepreneurship on a global scale. AND, the trailer captures the essence in a powerful way, in just 2 minutes! I can't watch it without crying happy tears! Please take 2 minutes to watch!!!
Click here to watch the trailer…
---
           GGN Member Margery Miller shares her recent blog post:
        The Top Ten Reasons Women Benefit from Business Coaching
Now that business coaching has become part of the mainstream of services offered in the world, how do you determine if it would help you?After 36 years of coaching entrepreneurs and executives, I want to share with you what I believe are the upsides of getting help.
Many businesswomen are addicted to being right.
What this really means is that they are afraid they will be "wrong" and someone will find out about it. They second guess themselves, worry over decisions, hesitate to make decisions and rely on too much feedback from others. How does business coaching help? It allows you to get an objective view of situations and have a sounding board that is totally removed from your daily routine. By broadening your perspective, you begin to see that there are many "rights" and no one way is foolproof—there are pluses and minuses for every situation. A coach helps you learn how to trust your intuition and experience and work from the inside out instead of the outside in. When you operate from there, you can be decisive and even feel comfortable changing your mind!
---
From GGN Member Andrea Ruiz:
My SNOVID (Snowapocolypse and COVID) story goes as follows: During the weekend I had heard rumors of rolling power outages from some friends. So I charged a couple of power banks, went grocery shopping Saturday morning, nothing to worry about.
Then…we lost power sometime Monday around 3am. Woke up to a room temperature around 50 degrees, no big deal, we layered up. Got power back at 11am for an hour, lost it, got power again at 8pm for an hour, lost it. Basically, we had power on and off about every 8 hours for an hour.
Monday, the snow was fresh, the landscape was beautifully white, it was sunny, my boyfriend and I had a snowball fight, and built a snowoman named "Fridza" aka a very cold Frida Khalo. You may be able to see in the picture the signature unibrow. I think because the day was sunny, the house was able to stay at about 50 degrees. Not great but ok.
Then came Tuesday. The lowest temperature inside the house on Tuesday was about 28 degrees, the olive oil froze, pipes started to freeze, the sinks were not draining because the water was freezing in the sink, I could see my breath, the dogs were very cold that they had to be tucked into blankets. It was awful, and exhausting. Thankfully, I knew what to do though, we were blessed with a gas stove, so I heated water, placed it in a water bottle and used that as a personal heater. We had covered the windows with blankets, pillows and cardboard to insulate the house. I knew to wrap my socks in plastic bags, so that snow would not get my socks wet when I had to take the dogs outside or check on the pipes outside.
I knew all of this because my dad has always taught me to survive, and because as a lover of nature and camping I've had to train myself on these methods. Nevertheless, on Wednesday when the power came back permanently I was exhausted, I was also so hesitant to believe that we would have power permanently. I was anxious and I couldn't concentrate. Still, I was one of the lucky ones, our pipes didn't burst and we had warm food throughout the week. So many people I knew had no power, no water, no way to make food. During it all I had friends and family that checked on me constantly, and that made me feel better. Knowing how to take care of myself made me feel better as well.
---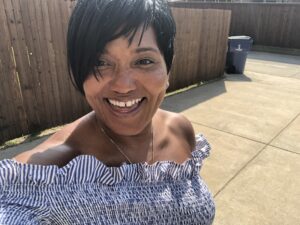 GGN Member Shontelle Mixon shares her story:  The 2020 Test
When this started, I think we all felt it would be over soon. Soon turned into the one year anniversary today. I've talked to so many people who feel like they are not themselves. Something feels off. They cannot find their way. They need a break from ____.
I have felt this way too many times during this pandemic. 500,000 lives lost. Racial and social justice. A historic, yet tumultuous election. Insurrection. Now climate disasters.
In the background, I've been working 320 hour months trying to backfill multiple roles until I am able to hire/develop others. When I wrote my book last year, I said I'd never go back to waiting to live. Yet, I'm here again with a little help but mainly of my own doing. Why do we let cycles in our lives replay? Replays as I state in my book are tests we have not yet passed/learned something. Paused to see. What else in 2020 or it's enduring long tail in early 2021 would test our resilience? Our stamina? Our faith? What didn't we learn in 2020? Or before?
2020 was a series of tests. It was a test of our courage. Our perseverance. Our obedience. Our unity. Our dignity. Our democracy. Our families. Our community. Our thinking. Our beliefs. Our commitments. Our religion. Our connections. Our health. Our progress. Our system foundations. Our abilities. Our love for ourselves and our neighbors. Yet, even in tests, joy and love arose all around us.
YES, even in 2020! Blessings still occurred. Birthdays, Graduations, Anniversaries, Proms and Births came and went. Homegoings were celebrated. Firsts were created. Artists blossomed. Connections happened more frequently. People reunited. Parents compromised and maneuvered. Couples, relatives, friends and even strangers gave each other grace. Accomplishments were still cherished. A vaccine emerged faster than ever made. Humanity rose to the occasion.
The 2020 test. My body, mind and spirit is exhausted. I'm am exhausted because the lesson I never learned was "achievements do not a valuable me make but it's all I've ever known." Wow! In this aha moment, I realized while I've been "achieving," joys like above still occurred in my life. I did not need my achievements to wake-up with a smile, brighten someone's day or be thankful for stillness. During this test, I finally learned my lesson! I am encouraged to embrace myself more often with a big hug, intentionally find joy in the smallest things and turn the first page of my book to start and try again to Don't Wait to Live…Live Now!
In the grace for ourselves and stillness of our hearts and mind, we can always see our value ("fearfully and wonderfully made" Psalm 139:14) and find the strength to overcome any test, even the wrath of 2020!!! #grateful
---
From GGN Member Anastasia Franklin
Last month, Anastasia accidentally sent us the wrong story, interesting, but not her cousin Ryan. So this time, you get the correct one! Married at First Sight from Real TV with Bee
NOTE: Anastasia wanted to share this with us because of her cousin Ryan's views on masculinity…..
Married at First Sight's Ryan Opens Up About His Upbringing and Thoughts on Falling in Love [Exclusive] Interview
The weddings of "Married at First Sight" are upon us, with Season 12 being unprecedented in many ways.
Experts matched 29-year-old Ryan and flight attendant Clara (27), the first inter-racial couple to be married on the Lifetime hit produced by Kinetic Content.
As the season begins, I had the chance to ask Ryan about growing up, racism, and being in love. His answers could not be more poignant or timely, as a new day dawns on our Nation. My hope is that you read this interview with an open heart and mind.
Let's start with something you said in your intro. As a person of color, you shared that growing up in a predominantly white, rural, conservative, community taught you a different way to see the world. I'd like you to share your lens on that.
The realization of having a different skin color than 99% of the world I grew up in, came extremely early for me.
As a kid, you're fighting so desperately to just be accepted. The concept of being looked past or being perceived as a threat, hurts.
Sometimes I think people lose sight of the idea that we are directly (for better or for worse) the product of the environments we were raised in. The black experience is unique to all and isn't monolithic.
Can you expound on your personal experience?
Being black for me was having my blackness slighted because the route I chose wasn't what others envisioned for me. None of these things have lessened my blackness as an individual.
Racism happens on the street corner just the same as it happens in the boardroom. I've lived my life being called oreo, white, etc.
I can assure you though when I get pulled over, I'm not being asked, 'how many white people do you know?'
That's a profound lens. Thank you for giving us a better understanding. Moving on, you revealed your dad laid out the blueprint for what a supportive husband and dad should be.
Click here to read the whole article….
---
GGN Member Michelle Bogan shares a Forbes article:
Microaggressions Are Often Misunderstood.
Here Are 5 Dangerous Myths To Be Aware Of.
Myth #4 – If s/he didn't say anything to me, they must not have been offended.
Part of the reason why microaggressions can be so stressful is that they're often viewed by the receiver as too small to say anything about so they frequently are swept under the rug, but the cumulative impact builds nonetheless. As a result, it can be quite common for someone to not speak up about a microaggression even if they were quite offended.
"For a long time, the attitude in the workplace was that it was expected to take these comments in stride and let them go," explains Michelle Bogan, Founder and CEO of Equity At Work. "Now we understand how harmful they are — they convey bias and can lead to discrimination in key career-driving decisions like who to include in a networking event and who to promote."
---
Shared with us by GGN Member Toni Portmann…
A Seventeenth Century Nun's Prayer
Lord, Thou knowest better than I know myself that I am growing older, and will soon be old. Keep me from the fatal habit of thinking that I must say something on every subject, and on every occasion. Release me from craving to straighten out everyone else's affairs.
Make me thoughtful but not gloomy; helpful but not overbearing. With all my vast store of wisdom, it seems a pity not to use it all, but Thou knowest, Lord, that I want a few friends at the end.
Keep my tongue free from the recital of endless details; give me wings to get to the point. Seal my lips from my aches and pains. They are increasing, and love of rehearsing them is becoming sweeter as the years go by. I dare not ask for grace enough to enjoy the tales of other's woes, but help me to endure them with patience.
I do not ask for improved memory, but for a greater humility when my memory seems to clash with that of others. Give me the precious reminder that occasionally I may be mistaken.
Keep me reasonably sweet tempered. I do not yearn to be a saint – some of them are so hard to live with – but a sour old woman is one of the crowning works of the devil. Give me the ability to see good in unexpected places, and talents in unexpected people.
And give me, Lord, the grace to tell them so.
Amen
Track Meetings
For now we are still holding our meetings for FREE on Zoom. GGN Members from any location are able to attend with no cost! And yes, you can register at the last minute….
Our Track meetings are designed to give us a sacred space to have meaningful, purposeful conversations without fear of being judged or competed with. Only Members can attend. They are amazing experiences, unlike any 'networking meeting' you have ever attended!
GGN members MUST REGISTER to attend these meetings, so just follow the links below! And if you want to learn about us, go ahead and join GGN~~if you decide it isn't for you, we will refund your membership fee!
Each one is an event or happening in itself. Some members come frequently, some come only once in a while. Whenever you attend one, you will find out things you didn't know, connect with women who will challenge and inspire you, and you will leave with some new perspectives.
Remember to Have FUN!
March 3, 2021
7 to 9 pm CT
Does anyone remember HOW to have fun?  We've been through one hell of a year!And some of us are feeling a little low….
So we thought we'd have a conversation about fun!
Some of our GGN members volunteered to lead us off….
And we'd love to hear your creative ways you have coped with being cut off from the life we used to live….
Come Join Alida Leykauf, Michelle Dominique, Monica Kraatz and Pam Hoffmann who will share their tales of fun and challenges with us.Click here to join us on Zoom
Monday Morning Magic Track
March 8, 2021
10 am to 12 noon CT
The think is, when we get to the point of wondering when this craziness will ever end, it really helps to talk it out with friends! And the women who show up on Monday mornings really are there for each other. Join us!
Click here to join us on Zoom for Monday Morning Magic!
Growth & Transitions Track
March 17, 2021
10 am to 12 noon CT
Growing pains? Things you are thinking about but not sure what to do about? Ideas you want to share? Stories that need telling? This is the place! Always different, always great!
Click here to join us on Zoom at our next Growth & Transitions Track
Additional Monday Morning Magic Track
March 22, 2021
7 to 9 pm CT
It looks like we will be masking and Zooming for a while, so this is one way to stay connected to real people! And, as we've already said, feel free to share whatever is on your mind. So nourishing!
Click here to join us on Zoom for Monday Morning Magic!
---
Join us on Facebook!
We have an open Great Girls Network page which we would love for you to go to and "like" us and "follow us first" to keep up with our events and also perhaps spread the word about our group.
Click here to go directly to our Facebook page to like and follow us first!
Become a Member!
Great Girls Network is our way of being the opposite of the Good Ol' Boys Network (which is still very much alive and well!). Even if you don't participate in Track meetings, your membership gives you a way to support our existence and be a part of a growing group of women who really appreciate each other. And the Trii-Annual Gatherings are unlike any other "networking" event! We know women don't network like men. We want to build relationships, we want deeper, more meaningful connections. That is exactly what GGN provides.
Our membership fee of $50 per year gives you access to our Track Meetings and also contributions to our Newsletter. The fee helps sustain our website, but it also ensures that when you participate in a Track meeting, you will honor the sacredness of the conversations because you are a member.
We created a digital card that helps people understand what they can get from joining GGN so click here to see the card.
Your membership helps give us that foundation, the strength to grow and have an impact on the lives of so many more women.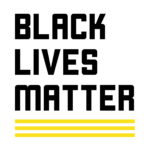 ---
Great Girls Are Amazing Women!!! Thank You!!!
Hope to see you soon,
Margery Miller, founder Great Girls Network