March 2020 Newsletter + DFW Spring Gathering + Chicago! + Austin! + DFW Track Meetings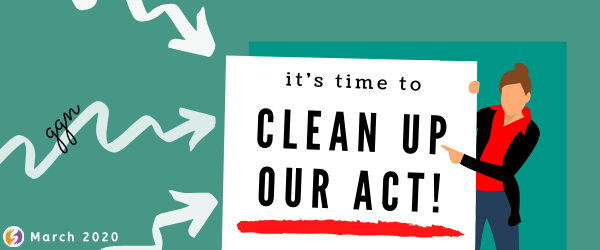 Margery's Note.... It's Time for Spring Cleaning!
Spring cleaning can mean a lot of things:
▪ going through closets to let go of things you don't need or use
▪ deep cleaning around your house
▪ deep cleaning around your life!
Clean up your life? What does that mean?
Seems like this is my theme of the year: STOP doing what doesn't work for you and START doing what does!
I have the great honor of participating in at least 3 GGN Track meetings each month. And I mentor a group of entrepreneurs 4 times a month. Plus I coach people. What is patently obvious in all of those encounters is how much energy we all spend getting in our own way!!!
This comes from belief systems, habits of thought that we are pretty much unconscious of, that drive us to keep repeating behavior that, instead of helping us move forward actually holds us back. I keep writing about these things:
▪ pleasing others so we fit in;
▪ putting other people's needs ahead of our own;
▪ being quiet even when we don't agree;
▪ cooperating so we stay safe;
▪ making up stories about what others think without even asking them!
▪ not asking for what we want;
▪ filling up our schedules without considering a break, a breather, a respite;
▪ not being clear about our value proposition: what is valuable about us!
▪ saying things like, "this is just the way I am" instead of continuing to grow!
I started writing this note thinking about my grandmother and how she did spring cleaning. She lived on a farm, with no inside plumbing until I was 16; grew her food (both plant and animal); did an amazing amount of work everyday because she had to or there would be no home life. She had very few choices and no time to really think about what she might have wanted for herself. Spring cleaning for her was mainly physical labor. Her greatest joy was going to church where she was respected and admired. At home she mainly cooperated and made sure everyone else had what they needed.
Our lives are completely different! We do have choices; we have time to think, we have a variety of ways we can express ourselves.
So, here's my call to action: Think about how you want your life to be!
Live the life you'd love to live!
DFW Spring Gathering
March 25, 2020   7 to 9 PM
I Figured Out How to Be My True Self and Live It!
The Speakers:
GGN Members Ann Ranson, Glenna Hecht & Shontelle Mixon
All three have made important and meaningful transitions at crucial moments in their lives. The changes they made informed their futures in dramatic ways!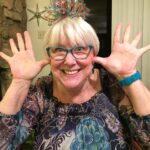 Ann asks the question: Her journey to now has had many twists and turns and she is truly an expert in navigating life challenges! Ann's gentle transformational work leads you to see your life and your self in new ways. How did she learn about that? Find out!!!
Ann is a seasoned Coach, Speaker, Consultant and facilitator of change.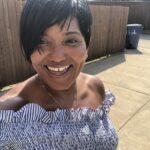 Shontelle has been on a journey of self-discovery that led her to dramatically change jobs and how she lives. She learned so much in the process and is ready to share it with you!
Shontelle is an Audit Director for USAA, and in addition, she is the author of Don't Wait to Live…Live Now!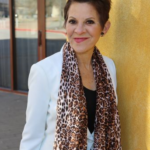 Glenna recently went through a health scare that shook up her life! She has also done some deep soul searching that is leading her down new paths. Come learn about her fun new insights!
Glenna is a popular Speaker and HR Guru who helps companies hire and develop talent and further growth.
---
Chicago Meeting is Going to Happen!!!!
GGN Members Loretta Moore Nixon and Shontelle Mixon are hosting a Chicago Gathering on March 26, 2020!
Time 5:30 to 7:30 pm
The meeting will be close to downtown, address TBA
Wine & Snacks will be served
Cost:  $10
We look forward to getting started on forming our Chicago GGN group. Margery Miller will be in there to share our story and help launch us into action. (NOTE: this picture is from the first time 5 women met to begin talking about GGN in Chicago.)
---

Next Austin Date Is Set!
April 14, 2020 / 7 to 9 pm
Our first gathering in Austin was amazing! We met some incredible women, all of whom have stories to tell and things to share…. This is going to develop into a really wonderful group. With great women you will want to know!
Member News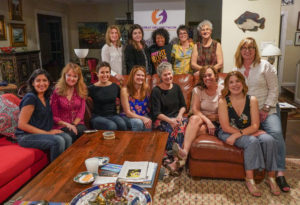 Information and opportunities to share from our members to you!
---
GGN Member Beth Wuller shares:
"On Saturday, March 8th, at 10:30 am in Costa Rica, I'll be delivering a workshop called, 'How you can help the world hurt less & love more' at the Gross Global Happiness Summit. This event brings together leaders in the field of happiness and wellbeing from around the globe. I will be my first time attending the event, and I wanted to share my presentation and experience with you all. So I plan to present via FB Live, assuming the technology support is available."
---
GGN Member Dr. Laura Kopec has an offer for you!
Half off the Genetic Review Appointment for GGN Members for the month of March. A savings of over $50
If you have not looked at your genetics to find out critical information on how you process nutrients and how systems work in your DNA like methylation, detoxification, mitochondrial, autophagy and whether your immune system fully engages NOW is the time.
Laura Kopec, Functional Genetic Specialist, Naturopath and Nutritionist has been helping women understand their genetics for over seven years, and has been in practice for eleven years and counting. Schedule your first appointment HERE and she'll explain to you how to get started testing your genes. You must mention your Great Girls Membership during your first appointment to receive your discount in the genetic followup.
---
GGN Member Dr. Elizabeth Naylor offers a story:
I really thought our little family might die in that NYC apartment 20 years ago. My husband and 11 month old daughter had pneumonia and my 3 year old son and I had high fevers and bronchitis. We made it, with some help from mom, but that was a turning point in my life.
I didn't really understand that my husband and I had grown up with a belief system, a mindset around health that wasn't working for us. We were believing the lie that it was normal to be sick several times/year and that the only way to get better was to see the doctor and get a prescription. We didn't see that the overuse of these medications were actually part of the problem. And we didn't understand our unwitting role in the poor health that we were experiencing.
Fast forward 20 years later and we're a super healthy family. I created this 7 day free course to take you through the journey of how to get there yourself.
Learn abut Mindset for Success here
DFW Track Meetings
To register for a Track meeting, log onto our website as a Member.
To take advantage of these amazing Track meetings, you must join GGN! Each one is an event or happening in itself. Some members come frequently, some come only once in a while. Whenever you attend one, you will find out things you didn't know, connect with women who will challenge and inspire you, and you will leave with some new perspectives.
Career Transitions: Are you still in the right job for you? Want to make changes but not sure what to do?
March 4, 2020
7 to 9 PM
Another focused Track meeting! This one gives us a safe place for conversation about where we are and where we want to go in making career choices. Three members who will lead this: Heather Armstrong, owner of Career Design Associates; and Leanna Butterfield Cruz, owner of Posi+ively Successful – Career & Lifestyle Coach . Both are experts in talent assessment and consulting and can help us look at ourselves and our careers objectively
If you have an itch, or questions about new directions, this meeting is for you! We are excited have these members as dynamic resources!
Monday Morning Magic Track
March 9, 2020
10 t0 12 noon
You would be amazed at the things we talk about in this meeting! We have a group of regulars, yet all newcomers are very welcome. We learn so much from each other about, life, family, business–you name it, we talk about it! Come find out how truly rewarding these 2 hours can be!
Growth & Transitions Track
March 18, 2020
7 to 9 PM
This is an open forum and any topic can be brought up. The wisdom, the generosity of spirit, the sacred space of women sharing with each other–it is all here. What a great respite from our daily lives! Join us!!
---

Margery's articles for PRiME WOMEN….
Just to let you know, I have published 12+ articles in this online magazine over the past year. The first series of articles focuses on what really works for women–including how to figure out what you want and your life purpose. I recently started a second series on women and business. The magazine has a page for each author, Click here to go to my Author's Page
Check it out and subscribe!
Join Us on Facebook
We have an open Great Girls Network page which we would love for you to go to and "like" us and "follow us first" to keep up with our events and also perhaps spread the word about our group.
Click here to go directly to our Facebook page to like and follow us first!
---
Become a Member!
Great Girls Network is our way of being the opposite of the Good Ol' Boys Network (which is still very much alive and well!). Even if you don't go to Track meetings, your membership gives you a way to support our existence and be a part of a growing group of women who really appreciate each other. And the Semi-Annual Gatherings are unlike any other "networking" event! We know women don't network like men. We want to build relationships, we want deeper, more meaningful connections. That is exactly what GGN provides.
We created a digital card that helps people understand what they can get from joining GGN so click here to see the card.
Your membership helps give us that foundation, the strength to grow and have an impact on the lives of so many more women.
Great Girls Are Amazing Women!!! Thank You!!!
Hope to see you soon,
Margery Miller, founder Great Girls Network