June Newsletter 2018 + Track Meetings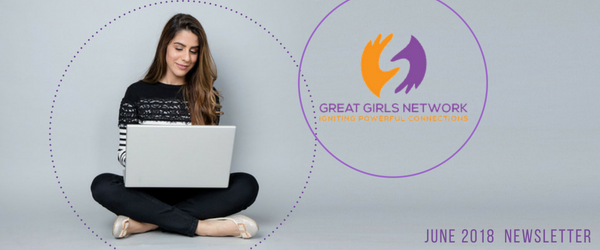 Summer is a time for re-grouping!
I've been listening closely to what I hear myself saying as I work with my clients and one theme keeps coming up Loud and Clear: boundaries! Do I mean what I say? Do I hold other people accountable for what they commit to? Am I giving in so easily in some situations that I become a doormat–and then am surprised that someone is walking over me????
We strive to live lives of integrity. We challenge ourselves to be the best we can be. Does it really help us or anyone else when we allow ourselves to be disrespected or discounted? Yes, we all have situations where we need to make allowances for others, but when it is consistently at our own expense, what kind of message are we sending out to them and to the rest of the world?
Loving people does NOT mean that we have to give in to them! Sometimes yes, but not every time! And when we come up with a kind, open and honest way to express ourselves in order that we don't have to just give in, it actually helps them too.
So maybe we can use this time of year to re-evaluate our relationships, think about what is really important to us. Ask ourselves some challenging questions. Being a Great Girl means first and foremost being authentic women, telling the truth in a healthy, helpful way. Making a contribution to the betterment of all. How can we do that if we don't stand up for ourselves and ask for what we want? We can't control whether we get it or not, but we can control if we ask for it!!!
New Feature! Member Profiles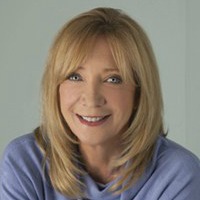 Lynne Sipiora, has been in not-for-profit management for her entire career. For ten years she was the Executive Director of the Samaritan Inn, Collin Counties only homeless shelter. In an effort to meet the ever increasing need she added a family wing to the existing building, built the first transitional living program in North Texas and secured the land and fifty percent of the funds needed to create a state of the art facility that will open in the fall of 2018. The building that will house the cafeteria, classrooms, and offices will be named in her honor.
Since retiring in 2015 Lynne has remained active in the not for profit community. She developed "Spark Tank" a take off on Shark Tank, where not for profits pitch their missions to a panel of philanthropists and win funding for their organizations. She regularly consults with start up not for profits and helps them develop effective fundraising strategies and plans.
Lynne is also a writer. Her book- titled In Search of Motherhood was published in 1992 and since then she has written hundreds of columns for the Dallas Morning News and other regional publications.
Originally from Philadelphia, Lynne and her husband have lived in McKinney for twenty years and though she admits to coming 'kicking and screaming," she now says there is no where she would rather be.
Lynne was one of the original members of the Great Girls Network and is consistently amazed at the takeaways from the track meetings.  She still serves on our Leadership Team.
"GGN is a group of authentic women who truly want to empower one another. The camaraderie, the conversation and the collective spirit is powerful and I truly look forward to every meeting!"
Member News
Mauri Long for JP 3-2 in Dallas County!
We are so proud to continue supporting Great Girls member Mauri Long in her quest to be a Justice of the Peace 3-2 in Dallas County! The suit to challenge to the names on the ballot by the opposing Republican Party was dismissed by the judge and so the election moves forward! Mauri credits her participation in Track meetings with GGN as part of what encouraged her to step up and run for office. She loves the law, she loves research and she loves working with people. Great qualifications for Justice of the Peace! Please check out her Facebook page and let her know she has your support!
Click here to go to Mauri's Facebook page to like and follow her!
Join us on Facebook!
We have an open Great Girls Network page which we would love for you to go to and "like" and "follow us first" to keep up with our events and also perhaps spread the word about our group.
Click here to go directly to our Facebook page to like and follow!
If you join GGN, you will have access to our closed Great Girls Network Group which serves as a forum to ask questions, think about new ideas, and share updates with our members. We have such a talented group of women this gives you access to whatever they have to offer that might help you grow.
The private group on Facebook can't be accessed by anyone not in the group, so you will be in a safe environment with women who are committed to our values and our pledge to end the comparing and competing that gets in our way out in the big world.
Track Meetings
To register for a Track meeting, log onto our website as a Member.
To take advantage of these amazing Track meetings, you must join GGN! Each one is an event or happening in itself. Some members come frequently, some come only once in a while. Whenever you attend one, you will find out things you didn't know, connect with women who will challenge and inspire you, and you will leave with some new perspectives.
Growth Track
June 6, 2018
6:30pm – 8:30pm
As we talked about above, summer is all about growth! This group kicked off in June one year ago and it is amazing to see how much we all have grown since then!!! We hope some of you from that first meeting will join us to check in on your progress, things you've learned and where you want to go from here. If you weren't with us a year ago, we still want to see you and learn about ways you want to grow…. it is always a fun evening!
Click here to join us at our next Growth Track meeting
Transitions Track
June 13, 2018
6:30pm – 8:30pm
Change being inevitable, this is an opportunity for you to get encouragement to make a change, get feedback on changes you've already made, and think through some current roadblocks or challenges along the way. This group never fails to surprise us–we go in directions we might not have even realized would come up! And each time, we leave inspired. Join us!
Click here to join us at our next Transitions Track meeting
Be Well Track
June 20, 2018
6:30pm – 8:30pm
Be well can sometimes see like an insurmountable challenge! This group gives us a safe place to talk about whatever is on your mind: physical, emotional, mental or spiritual well-being. Some of us are experts in specific areas, but we can always benefit from hearing what others are doing and learning in their quest for life harmony. We'd love to hear more about you!!!!
Become a Member
Joining Great Girls Network is not only an opportunity for you to experience relating to women on a deeper, more meaningful level, it also enables other women to take advantage of these connections. Even if you don't go to Track meetings, your membership increases our funds so that we can offer scholarship members a chance to engage and learn with us. And the Semi-Annual Gatherings are unlike any other "networking" event! We know women don't network like men. We want to build relationships, we want deeper, more meaningful connections. That is exactly what GGN provides.
We created a digital card that helps people understand what they can get from joining GGN so click here to see the card
Your membership helps give us that foundation, the strength to grow and have an impact on the lives of so many more women.
Great Girls Are Amazing Women!!! Thank You!!!
Hope to see you soon,
Margery Miller, founder Great Girls Network