June 2021 Newsletter + in person & Zoom Track meetings for GGN members (from anywhere!)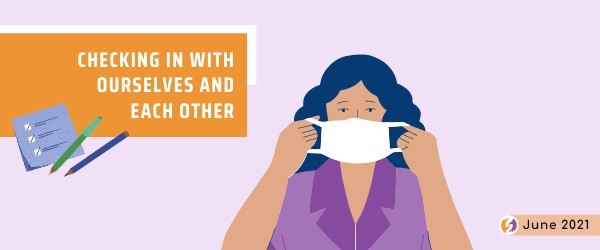 Margery's Note....
Entering into a new phase….
How is it going?
Whew! Some of us have actually gone out in the world! And some of us are still staying close to home….
As the vaccination trend has moved the needle for some to feel safer out of their houses, we are experiencing political challenges that give pause….
I've been writing mental letters to the government of Texas to think about what it does to our society if people are just roaming free with guns and no licesnses, training or standards!
I'm wondering if it is time to move away from here….
But where to go? Maybe I'll just stay home most of the time!
Even places where guns are a little more regulated don't seem very safe….
Are we going back in time to the old Wild West?
So is this what life is going to be from now on? The outside world boomeranging from crisis to crisis?
My response to all of this is to find my center, my sense of serenity….
Each morning I wake up and look for ways to feel happy and grateful….
I can't control what is going on out there, but I CAN do something about how I perceive it all….
We had a really warm and inviting Track meeting in May, and it felt so good to have some women in my house and some on Zoom.
It looks like that will be how we get together for a while….
We'll keep Great Girls Network going as long as some of you want to be a part of it….
So please join us if you are yearning for more community….
This is truly a sacred space, where we honor each other, no matter where we are in our lives.
---

Member Thoughts, Ideas & Recommendations
I keep using this picture because these women represent the soul of GGN, such wonderful faces to see!!!
---

GGN Member Vicki Lauter shares:
My most recent art purchase is from Inuit Gallery (www.inuit.com) in Vancouver, BC. It's by First Nation artist, Moy Sutherland. This is a hand carved paddle made from yellow cedar and abalone shells. I've been collecting First Nation art from this gallery since I traveled to Vancouver in 1997. If you have never been to Vancouver, try to get there as soon as you can, it's beautiful and the people are very friendly.
Happy Summer!
Vicki
---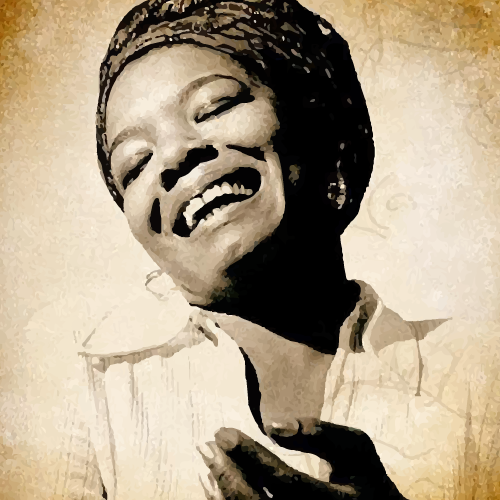 Heroine of the month: Maya Angelou, who said….
"I've learned that making a living is not the same thing as making a life."
---
---
Track Meetings
For now we are still holding our meetings for FREE on Zoom and are also meeting at my (Margery's) house.. GGN Members from any location are able to attend with no cost! If you attend in person, we still ask for $5 to cover costs. And yes, you can register at the last minute….
Our Track meetings are designed to give us a sacred space to have meaningful, purposeful conversations without fear of being judged or competed with. Only Members can attend. They are amazing experiences, unlike any 'networking meeting' you have ever attended!
GGN members MUST REGISTER to attend these meetings, so just follow the links below! And if you want to learn about us, go ahead and join GGN~~if you decide it isn't for you, we will refund your membership fee!
Each one is an event or happening in itself. Some members come frequently, some come only once in a while. Whenever you attend one, you will find out things you didn't know, connect with women who will challenge and inspire you, and you will leave with some new perspectives.
Monday Morning Magic Track
June 14, 2021
10 am to 12 noon CT
We're adding one more Track meeting this month, our Monday mornings have been a wonderful place to let our hair down and share our stories. This time we will be both on Zoom and at my house. And I am making another frittata!!
Click here to join us on Zoom or in person for Monday Morning Magic!
Growth & Transitions Track
June 23, 2021
7 to 9 pm CT
2 Track meetings this month! If you miss Monday morning, then you can join us on Wednesday evening! We can't wait to see you in person and if Zoom is what you can manage, that is fine too! Once again, snacks and wine will be served . We've missed you! Hope to see you!!
---
Join us on Facebook!
We have an open Great Girls Network page which we would love for you to go to and "like" us and "follow us first" to keep up with our events and also perhaps spread the word about our group.
Click here to go directly to our Facebook page to like and follow us first!
Become a Member!
Great Girls Network is our way of being the opposite of the Good Ol' Boys Network (which is still very much alive and well!). Even if you don't participate in Track meetings, your membership gives you a way to support our existence and be a part of a growing group of women who really appreciate each other. And the Trii-Annual Gatherings are unlike any other "networking" event! We know women don't network like men. We want to build relationships, we want deeper, more meaningful connections. That is exactly what GGN provides.
Our membership fee of $50 per year gives you access to our Track Meetings and also contributions to our Newsletter. The fee helps sustain our website, but it also ensures that when you participate in a Track meeting, you will honor the sacredness of the conversations because you are a member.
We created a digital card that helps people understand what they can get from joining GGN so click here to see the card.
Your membership helps give us that foundation, the strength to grow and have an impact on the lives of so many more women.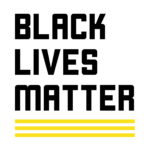 ---
Great Girls Are Amazing Women!!! Thank You!!!
Hope to see you soon,
Margery Miller, founder Great Girls Network