June 2019 Newsletter + Track Meetings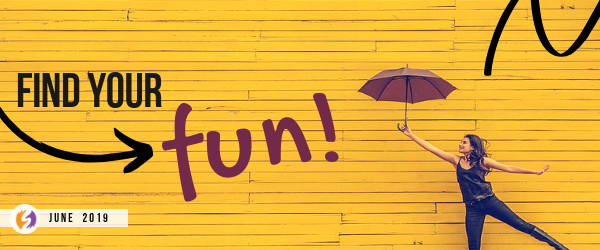 Find Your Fun!
Most of us love the song, Girls Just Wanna Have Fun! But the burning question of the day is, are you having fun????
The world is a serious place! Even more so because we find out what is going on immediately through the internet and social media. Sometimes I find myself wanting to curl up and watch endless TV (Hallmark movies!) so I don't have to keep thinking about all the things I really do care about but either don't have a solution for or feel powerless because "the powers that be" do not seem to be interested in finding what I consider to be the right solutions.
That is Not Fun!
In order to not succumb to the temptation of TV mania I have made a commitment to myself to go out more, reach out to friends, and have some fun. Now your idea of fun may not match mine, so I'll just share some ideas that I have put into action:
I've been going out to some great places to listen to jazz. Chocolate Secrets, Times Ten and The Kitchen Café to name a few
I went to Ann Ranson's Finding Peace in Everyday Life workshop (see below) and touched in on a way to deal with a problem that was eluding me
I selectively binge-watched Fleabag — both the first and second seasons and cringed and laughed and recognized parts of myself that surprised me
I rented a house for the whole month of July in upstate New York and invited friends to come visit this summer
Once I get this newsletter out I am committed to seeing Booksmart THIS WEEK!
I booked a massage with Susan Younger
I renewed my gym membership and am determined to get there THIS WEEK! (I've been doing Pilates at home, but I really need to mix it up!)
I decided I don't have to be a hermit and joined OKCupid and went on a coffee date!
I said yes to a request to speak at Entrepreneurs Dallas
I gave myself permission for one more binge-watch of the 5th season of Bosch and spent what might have been a boring Memorial Day thoroughly engrossed in it
I saved up some money and am having my bathroom redone while I'm out of town the month of July so I get to come home to something new and fun
I'm saying yes when I get invited places instead of making up reasons not to go….
As I said, these may not be your idea of fun. For me, they are. If I were younger, maybe not so much! But the whole idea is to do things that feel right for YOU!!!
So here are your questions:
What does feel like fun to me?
Who might be someone I could create some fun with?
Have I been spending too much time alone?
Have I been spending too much time with other people and might find alone me more fun?
What did I do in times past that was fun? Does that still interest me?
What am I waiting for?
Member Profile
Leadership Team member Alida Leykauf makes major contributions to enhance and grow our membership.
Originally from Canada, she received her degree in Finance from the University of Calgary and later her MBA from the University of Florida.
She and her husband and three children have been in Texas for twenty years and are still grateful to have escaped the cold weather.
While juggling her children's respective hockey and volleyball schedules, Alida also recently completed a program and earned a certification from SMU in Digital Marketing with a focus on Brand and Communications. Her transition from finance to marketing better suits her and she is currently working on a variety of free lance projects. Alida says she thoroughly enjoys the diversity of different assignments and the opportunity to expand her skills.
Alida is currently developing the marketing strategy for GGN and creating a story book to support our social media posts. She also is developing a photo inventory – if you have any GGN photos, please send them her way.
"GGN is a wonderful way to meet new people, make personal and professional connections and experience personal growth," Alida says, "come to a track meeting and see if it's a fit for you!"
Alida is living proof that GGN is a place to grow yourself, enable you to contribute more to your family and community and also a place to contribute as a mentor, a facilitator and even serve on the Leadership Team!
Thank you to Lynne Sipiora for this Member Profile
Member News
Workshops, information and opportunities to share from our members to you!!!
---
GGN Member Gloria Mansfield would love for you to learn about her amazing program for kids and their families.
PiggyBankTutor gives you a fun, entertaining way to teach your children, grandchildren or friends about how to think about and manage money. It is a wonderful tool that also helps parents rethink the subject of money for themselves!
---
Finding Peace in Everyday Life
GGN Member Ann Ranson
invites you to join her at the June session of her 3-hour Mini Retreat with an intimate-sized group of fabulous females to explore our journeys to peace and joy.
It features all kinds of fun activities and exercises and a traditional afternoon tea as we get acquainted. We all need a break from all the commotion! You will re-energize, relax and return home with a refreshed outlook!
Saturday, June 8, 1 – 4 PM for $20. If you bring a friend, you both save $5, so only $15 each.
PLUS, click here to read Ann's blog post on our GGN website on this very subject!
---
From our GGN Leadership Team:
By popular request! We are expanding to THREE open gatherings each year!!!
Many women have asked us to have more opportunities to check out GGN without having to join, so we are adding an August 21 open Gathering to our calendar. We will have a great speaker and give everyone a chance to connect with us!
Wednesday, August 21, 2019
7 to 9 PM Members $10, Non-Members $15
---
More BIG GGN News!
GGN Member Shontelle Mixon (pictured here) is working with GGN Member Loretta Moore-Nixon to establish a GGN group in Chicago! They are doing a soft launch in their network on June 13 to explore interest. Shontelle is from Chicago but lives here, and Loretta lives in Chicago.
So! Please pass on your contacts in Chicago to us and we will start spreading the word! We are looking at a Fall Gathering this year to actually get started. Exciting!
---
Something Good Consulting is offering GGN Members a wonderful opportunity!
Michelle Riddell, GGN Member and CEO of Something Good Consulting Group
is pleased to be accepting applications for the Fall 2019 class starting on August 6. With over 350 graduates, this executive-style program is designed to develop emerging leaders. The leadership academy focuses on the softest of soft skills – relationship management, entrepreneurial thinking, presentation and communications skills, leadership in a crisis and more.
The discounted price for enrollment by July 1 is $2995, and GGN members are being offered an additional $500 discount if they enroll by July 1!
A clear outline and details are available HERE and to sign up, go HERE
---
GGN Member Margaret Harris wants to share her art!
She works in oils and acrylics and you can find her work on
on Instagram: @margaretharrisart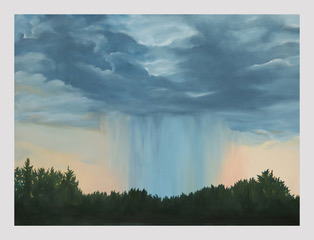 or her website:
margaretharrisart.com
Now this is FUN!!!!!
[Makes me want to take an art class! She only started painting seriously a few years ago!!!]
---
GGN Member Ashley Hutto invites you to attend
A free, open to the community event, the Miles of Freedom annual Arts of Oppression at UTD.
---
GGN Member Lanell Rachid, ED of Girls on the Run dfw requests:
In the summer we work to help teachers gain supplies they use for lessons in teaching Girls on the Run. This enabled over 1000 girls to turn out for their Spring 5K event in 2019. GOTR is helping girls build self-confidence and self-esteem!
To donate supplies for the coaches, Click on this Amazon link
---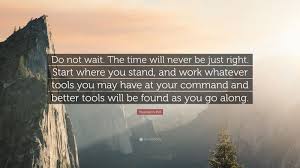 Track Meetings
To register for a Track meeting, log onto our website as a Member. We will be off the month of July, so take advantage of these!
To take advantage of these amazing Track meetings, you must join GGN!Each one is an event or happening in itself. Some members come frequently, some come only once in a while. Whenever you attend one, you will find out things you didn't know, connect with women who will challenge and inspire you, and you will leave with some new perspectives.
Growth Track
June 5, 2019
7 to 9 pm
This is a great way to explore how you can have more fun! We might make it a theme for all our Track meetings this month! Join us and find out what others are up to this summer–and challenge yourself to do some more growing! Click here to join us at our next Growth Track meeting
Monday Magic Track
June 10, 2019
10 am to 12 noon
Even though we have some true "regulars" at this meeting, newcomers easily fit into the flow. We have had some amazing conversations about topics all women can relate to. We'd love to see you! Click here to join us for Monday Magic!
Transitions Track
June 19, 2019
7 to 9 pm
This is the last meeting before we take off the month of July, so please join us to enjoy the company of other women, get inspired and focused on how you can change things up for yourself this summer!
Join Us on Facebook!
We have an open Great Girls Network page which we would love for you to go to and "like" us and "follow us first" to keep up with our events and also perhaps spread the word about our group.
Click here to go directly to our Facebook page to like and follow us first!
If you join GGN, you will have access to our closed Great Girls Network Group which serves as a forum to ask questions, think about new ideas, and share updates with our members. We have such a talented group of women this gives you access to whatever they have to offer that might help you grow.
The private group on Facebook can't be accessed by anyone not in the group, so you will be in a safe environment with women who are committed to our values and our pledge to end the comparing and competing that gets in our way out in the big world.
Become a Member
Great Girls Network is our way of being the opposite of the Good Ol' Boys Network (which is still very much alive and well!). Even if you don't go to Track meetings, your membership gives you a way to support our existence and be a part of a growing group of women who really appreciate each other. And the Semi-Annual Gatherings are unlike any other "networking" event! We know women don't network like men. We want to build relationships, we want deeper, more meaningful connections. That is exactly what GGN provides.
We created a digital card that helps people understand what they can get from joining GGN so click here to see the card.
Your membership helps give us that foundation, the strength to grow and have an impact on the lives of so many more women.
Great Girls Are Amazing Women!!! Thank You!!!
Hope to see you soon,
Margery Miller, founder Great Girls Network