July 2021 Newsletter + in person & Zoom Track Meetings for GGN Members (from anywhere!)
Margery's Note....
What does it mean to be mindful?
To me, it means being aware of what I'm thinking and feeling….
I've had some dental issues over the last month and each time I think we have the problem solved, something else happens and I have to get back in the dental chair. It has given me ample opportunity to check my mental attitude along the way!
I have been dealing with this problem for the better part of a year, so I decided at the beginning to grin and bear it, no matter how long it takes.
I've had 2 teeth removed and replaced with implants. One is fine, the other one seems to have a mind of its own!
This is a great reminder to not get caught up in any sort of blame game. Did I chew on it wrong? Is the implant faulty? Are the dental professionals lacking in some way?
My answer to those questions is NO! This is just a glitch and we will get it figured out. I'm so certain of that, it has helped me keep my positive mental attitude.
And it really helps to have the support of this team that is trying so hard to fix the problem!
This to me is an example of mindfulness. I'm not in control of this situation, but I am in control of my own thinking.
I'm thinking that all of us are running into situations that are similar, where we're not in control
One thing that has really helped me is getting back together with some of our GGN members in person!
There were 4 of us at our first Monday Morning Magic in June.
And 10 of us at our Growth & Transitions evening meeting.
I loved fixing food and setting up the room! And I even enjoyed the clean up after!
The Zoom connection worked, though I feel like we still have some things to learn about that–I got worried that the 2 who joined on Zoom didn't feel fully included.
The consensus of both gatherings is that GGN still really means something to us!
So please join us if you are yearning for more community….
This is truly a sacred space, where we honor each other, no matter where we are in our lives.
---

Member Activities
I keep using this picture because these women represent the soul of GGN, such wonderful faces to see!!!
---

Monday Morning Magic trio!
Anastasia Franklin, Laura Kopec and Pam Hoffmann showed up for one of the most interesting conversations we've ever had! Wisdom was shared all around.
I made my first frittata since early 2020 and it came out great!
I remembered to take a quick pic, but I forgot to capture the women who came to Growth & Transitions on Wednesday, June 23. We will remember next time!
---

Amy Halman changes her routine to hang with her family!!!
This picture tells it all! For years, Amy has worked on Saturdays and she finally shifted her schedule to work Tuesday through Friday (with 2 later evenings on Wed & Fri) so she could do all the fun things that families do on the weekends.
Amy is such an amazing esthetician that her clients were happy to accommodate!
Needless to say, they are all 3 thrilled about it! Kevin and little Kieran are obviously happy to have Amy more available! Yea!!!!
---
Track Meetings
For now we are still holding our meetings for FREE on Zoom and are also meeting at my (Margery's) house.. GGN Members from any location are able to attend with no cost! If you attend in person, we still ask for $5 to cover costs. And yes, you can register at the last minute….
Our Track meetings are designed to give us a sacred space to have meaningful, purposeful conversations without fear of being judged or competed with. Only Members can attend. They are amazing experiences, unlike any 'networking meeting' you have ever attended!
GGN members MUST REGISTER to attend these meetings, so just follow the links below! And if you want to learn about us, go ahead and join GGN~~if you decide it isn't for you, we will refund your membership fee!
Each one is an event or happening in itself. Some members come frequently, some come only once in a while. Whenever you attend one, you will find out things you didn't know, connect with women who will challenge and inspire you, and you will leave with some new perspectives.
Monday Morning Magic Track
July 12, 2021
10 am to 12 noon CT
The first MMMagic was so fun! It felt like we were feasting together along with talking about really important things going on in our lives. You're going to love it!!
Click here to join us on Zoom or in person for Monday Morning Magic!
Growth & Transitions Track
July 21, 2021
7 to 9 pm CT
Amazing turnout last month! We have plenty of room, snacks, wine and camarderie! Can't wait to see you!!!!
Click here to join us on Zoom or in person at our next Growth & Transitions Track
---
Join us on Facebook!
We have an open Great Girls Network page which we would love for you to go to and "like" us and "follow us first" to keep up with our events and also perhaps spread the word about our group.
Click here to go directly to our Facebook page to like and follow us first!
Become a Member!
Great Girls Network is our way of being the opposite of the Good Ol' Boys Network (which is still very much alive and well!). Even if you don't participate in Track meetings, your membership gives you a way to support our existence and be a part of a growing group of women who really appreciate each other. And the Trii-Annual Gatherings are unlike any other "networking" event! We know women don't network like men. We want to build relationships, we want deeper, more meaningful connections. That is exactly what GGN provides.
Our membership fee of $50 per year gives you access to our Track Meetings and also contributions to our Newsletter. The fee helps sustain our website, but it also ensures that when you participate in a Track meeting, you will honor the sacredness of the conversations because you are a member.
We created a digital card that helps people understand what they can get from joining GGN so click here to see the card.
Your membership helps give us that foundation, the strength to grow and have an impact on the lives of so many more women.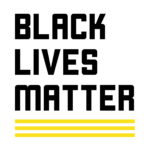 ---
Great Girls Are Amazing Women!!! Thank You!!!
Hope to see you soon,
Margery Miller, founder Great Girls Network