February 2022 Newsletter + in person & Zoom Track Meetings for GGN Members (from anywhere!)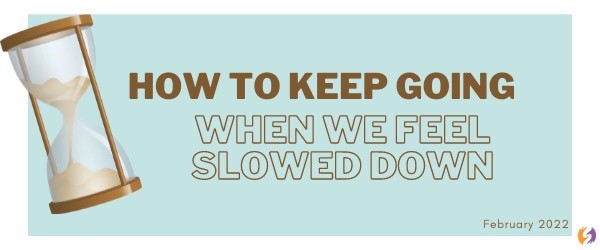 Margery's Note....
Walking through molasses….
When our web designer, Sameen, asked me what the theme of this month's newsletter could be, my response was that I feel like we're all walking through molasses. It seems like no matter what we do to mitigate our current conditions, something gets in the way.
I have been in a construction zone for the last several weeks. First I had to have my balcony rebuilt and weather proofed to keep it from leaking from upstairs down into my kitchen. It took several weeks due to the holidays. When we were ready to replace the sheet rock that had been damaged in the kitchen, we found a cracked beam that was not sufficient to hold up the ceiling and the room above it. Another wonderful repair!
I have new beams now, and I'm still waiting for the ceiling to be finished and then repainted. One cabinet is in the garage waiting to be reinstalled, with its contents on my dining room table. For a neatnik Virgo type like me, it has been quite a challenge!
All of this reinforces my commitment to be here, now and roll with whatever is showing up in my life!
The only part I have control over is my emotional state during the process.
I did get upset for a few minutes then I woke up and straightened out my thinking. Nothing about this is hurting me more than it is helping me.
I did what I could to straighten things up while I wait for the guys to come back to finish the work. And it made me realize I could still let go of some things in my kitchen I don't really need….
The most important thing to me right now is to go to sleep happy and wake up happy.
I can do that if I don't make a drama out of this temporary setback.
Life isn't about having everything just the way we want. Life is about learning to live well amid things the way they are.
It is all in how we look at it.
On that note, I highly recommend reading the article sent in by Maxine this month (see below). She follows Esther Perel, a Belgian psychotherapist and New York Times bestselling author of The State of Affairs and Mating in Captivity. Her celebrated TED talks have garnered more than 20 million views and she is also the host of the popular podcast Where Should We Begin?
The article really spoke to me since I am more interested in letting go of old ideas and things than making resolutions to "improve myself." I'm thinking shedding unnecessary commitments, habits and obligations might take me further into the life I want to live.
Fewer things, fewer emotional upheavals, happier life? I'll keep you posted….
---

Member Activities
Below are a few notes from our members….
---
GGN Member Glenna Hecht shares her good news!
I am so thrilled. A national magazine picked up recently posted "What the Hecht?" blog for their March issue! They asked if they could pay me and I said, "Of course!"
Culture Is Your Business
Every year I create a year in review for clients to recap wins, accomplishments, and create the focus for next year. A common theme emerged in all companies this year, a focus on culture and engagement! The leader would ask, "People are leaving, how do we engage them? Does my culture need fixing? What can we do now?"
The fact is, CULTURE IS YOUR BUSINESS! This will be a recurring and evolving theme in the life of your organization. Culture shifts over time, what worked before may not work now.
So, what is culture?
Culture is present in everything you do in your company. At times, culture may be taken for granted. It is like the water you swim in, or the air you breathe, you don't pay attention to it! Culture is not what your organization builds or delivers, it is "how" your organization builds and delivers. It is the personality that allows you to deliver. This personality has an impact on employee engagement.
[Read more….]
---
GGN Member Toni Portmann shares some words of wisdom and inspiration…
"When she transformed into a butterfly, the caterpillars spoke not of her beauty, but of her weirdness. They wanted her to change back into what she always had been. But she had wings."
Dean Jackson
"Know how to give without hesitation,
how to lose without regret, how to acquire without meanness."
George Sand
"To do the useful thing, to say the courageous thing, to contemplate the beautiful thing: that is enough for one man's life."
T.S. Eliot
---

GGN Member Maxine Hepfer shares a thoughtful article from Esther Perel on Promises and Resolutions (timely!)
Shall We Begin?
Contained within every promise is an oath of accountability: an understanding that something will or will not be done. I promise to love you until death do us part. I promise I'll never cheat on you again. I promise I'll pay you back. I promise I'll be there.‍
A resolution, on the other hand, is a declaration of desire. I want to spend more time with my family and friends. I want to lose weight. I want to make time to travel. Resolutions activate a mental state of regard for our quality of being. In this mindset, we live in the exhilarating in-between of who we have been and who we wish to be. The fantasy of a clean slate motivates us to change. But will we?
---
Track Meetings
For now we are still holding our meetings for FREE on Zoom and are also meeting at my (Margery's) house.. GGN Members from any location are able to attend with no cost! If you attend in person, we still ask for $5 to cover costs. And yes, you can register at the last minute….
Our Track meetings are designed to give us a sacred space to have meaningful, purposeful conversations without fear of being judged or competed with. Only Members can attend. They are amazing experiences, unlike any 'networking meeting' you have ever attended!
GGN members MUST REGISTER to attend these meetings, so just follow the links below! And if you want to learn about us, go ahead and join GGN~~if you decide it isn't for you, we will refund your membership fee!
Each one is an event or happening in itself. Some members come frequently, some come only once in a while. Whenever you attend one, you will find out things you didn't know, connect with women who will challenge and inspire you, and you will leave with some new perspectives.
Monday Morning Magic Track
February 14, 2022
10 am to 12 noon CT
It will be so much fun to catch up with all the growing and transitioning we've been doing since we last met in November! So much to look forward to!!!
Click here to join us on Zoom or in person for Monday Morning Magic!
Growth & Transitions Track
February 23, 2022
7 to 9 pm CT
It will be so much fun to catch up with all the growing and transitioning we've been doing since we last met in November! So much to look forward to!!!
Click here to join us on Zoom or in person at our next Growth & Transitions Track
Become a Member!
Great Girls Network is our way of being the opposite of the Good Ol' Boys Network (which is still very much alive and well!). Even if you don't participate in Track meetings, your membership gives you a way to support our existence and be a part of a growing group of women who really appreciate each other. And the Trii-Annual Gatherings are unlike any other "networking" event! We know women don't network like men. We want to build relationships, we want deeper, more meaningful connections. That is exactly what GGN provides.
Our membership fee of $50 per year gives you access to our Track Meetings and also contributions to our Newsletter. The fee helps sustain our website, but it also ensures that when you participate in a Track meeting, you will honor the sacredness of the conversations because you are a member.
We created a digital card that helps people understand what they can get from joining GGN so click here to see the card.
Your membership helps give us that foundation, the strength to grow and have an impact on the lives of so many more women.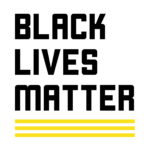 ---
Great Girls Are Amazing Women!!! Thank You!!!
Hope to see you soon,
Margery Miller, founder Great Girls Network