February 2019 + Track Meetings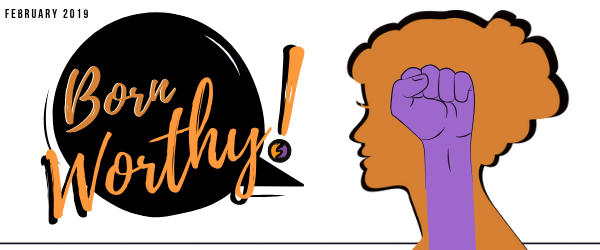 What Does It Mean to Be Born Worthy? Find out at our Spring Gathering on April 3, 2019
Each month, as I start to prepare our newsletter, I get sort of fixated on a topic to talk about and this one came to me through so many conversations over the past year. It is clear to me that we are still living under a system of Institutionalized Patriarchy. This doesn't mean that men in general are bad. It means that we are all, both men and women, acculturated to look toward authority figures, usually male, for some sort of permission in work, and in life. And the consequences of this system are as detrimental to men as to women. Not all men consider themselves nor want to be looked at as authorities over women, and many feel just as trapped by the political and business institutions that seem to create a dominance over them.
We don't come into this world from birth cowed and compliant to this system. We are carefully taught by experience that it is necessary to adhere to it in order to get by, get along and get ahead.
A couple of weeks ago at a Track meeting, one of our members asked, why do men seem more confident and entitled than women? My response was, Institutionalized Patriarchy. And one of the biggest experiential influencers of this situation can be found in what happens to girls between the ages of 10 or 11 and 18. They look around, they compare themselves to their peers, invariably perceive themselves coming up short (not because there is anything wrong with them, but because they are afraid there is!) and start to put an inordinate amount of attention on appearance, popularity, friends' approval and especially whether they are attractive to whatever love interest they seek.
Which is why I am thrilled to announce that at our April 3 Spring Gathering, open to all women, our guest speaker is **Nell Merlino**. Nell created Take Our Daughters to Work Day in 1993 and has been influential in the forward movement of women in business and in life since that time through Count Me In for Women's Economic Independence, the Make Mine a Million $ Business Program and now with her introduction of a new focus on **Born Worthy**.
Nell recently gave a Tedx South Lake Tahoe Talk on this subject and one of the most glaring statistics quoted was that 80% of girls today feel their worth is based on how pretty they are. So sad! [**To see Nell's talk, click here.**](https://www.youtube.com/watch?v=H-goAUP9HAk)
I hope her visit with us on April 3rd adds to an ongoing conversation about how we can start seeing ourselves Born Worthy and helps break down our unwitting compliance with a culture that assumes men know more, can do more and should be automatically put in leadership roles mainly because they are men. We need to revisit our own upbringing. Ask ourselves what assumptions we are still living by. Ask what we can do to change our own perceptions and help young people, especially girls, change how they see themselves.
Succeeding in that takes us a long way toward the possibility of equalizing the roles both men and women can play in our society — and breaking a debilitating pattern that keeps us underestimating ourselves.
Join us on April 3rd! To attend our Spring Gathering as a member or non-member,  Click HERE
Member News
Workshops, information, and opportunities to share from our members to you!!!!
---
Join us on February 6th from 3-5 pm at WeWork Thanksgiving Tower for a
workshop on Workflow & Organization, led by Cece Rockwell of Brass Tacks Collective and hosted by WeWork Labs!
Are you barely keeping your head above water?
Let's face it! No amount of research could have prepared you for the amount of work it takes to start a company. Wearing multiple hats while trying to build a brand and make a profit takes a toll on your time and well-being. Developing time management and organizational skills is key to your sanity and success. Our workshop helps you do just that with a discussion and hands-on activities.
---
From Brass Tacks Collective join us on February 23rd from 10 am to 12 noon at WeWork Thanksgiving Tower for a two-hour workshop on Mindfulness Meditation, led by Poonam Desai!
Learn how to incorporate mindfulness meditation and practices into your daily and professional life. Life moves at warp speeds, and it often feels as though we must move just as fast to keep up and feel productive. It is often so difficult to stop and that we compulsively multi-task and worry. Finding time to yourself and for yourself may be a far-reaching goal. Mindfulness has been shown by research to have significant positive benefits for individuals, including decreased stress, improved focus, and increase feelings of well-being. In this workshop, we will explore how our minds and bodies are connected and impact our daily life. We'll work to increase our awareness and gain insight into our own behavior and mental patterns. You will have the opportunity to learn about the latest science on mindfulness and practice techniques to begin or develop your own mindfulness practice.
Click here to register
---
From GGN Member Annie Dutton:

———-
Last year I conducted an initial, small sample survey on conflict at work. One of the findings that stood out was the dynamic of Trust. When asked:
• Do you believe your peers and coworkers trust you? 96% of responders said yes.
• Do you trust your peers and coworkers? Responses dropped by a clear 30%.
I want to better understand this dynamic: Is this an indicator of a broader commonality? Or, is this really not all that common?
I would love help sharing this survey – completely anonymous & takes 30 to 60 seconds of time to answer. Please partake in this survey and share on social media.
---
Tuesday Afternoon Mentoring Sessions at Addison TreeHouse!
Margery is collaborating with Addison TreeHouse, a co-working space and Entrepreneurship Incubator (joint venture between the Town of Addison and the Dallas Entrepreneurship Center) to encourage local entrepreneurs on their journey. Held Tuesdays from 4 to 6 PM at 14681 Midway Rd., Addison, TX 75001. Thanks to GGN Member Nancy Hong (Executive Director of The Treehouse) for this invitation. Join us!
---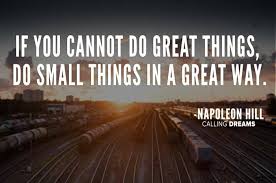 Track Meetings
To register for a Track meeting, log onto our website as a Member.
To take advantage of these amazing Track meetings, **you must join GGN!** Each one is an event or happening in itself. Some members come frequently, some come only once in a while. Whenever you attend one, you will find out things you didn't know, connect with women who will challenge and inspire you, and you will leave with some new perspectives
Growth Track
February 6, 2019
7 to 9 pm
Growth is the general topic, but we cover anything and everything — especially since all challenges lead to growth of some sort! The most important thing is to gather with women who are open-minded and glad to listen, share ideas and help each other! Join us!
Click here to join us at our next Growth Track meeting
Monday Magic Track
February 11, 2019
10 am to 12 noon
We tried this last month as an introductory session and it was amazing! We now have new members who love the idea of meeting during the day. It was magical to connect, share and talk about things that were happening and needed to be thought about in new and different ways. We decided right away to add this as an ongoing Track meeting, 2nd Monday of each month. Come when it works for you!
Click here to join us at Monday Magic
Transitions Track
February 20, 2019
7 to 9 pm
This Track is so appealing because it helps us be comfortable with our ever-changing lives. We talk about new opportunities, help each other have the courage to forge ahead and make changes. It's a relief and a comfort! Join us! You might be surprised at how helpful you can be to others!
Click here to join us at our next Transitions Track meeting
Join Us on Facebook
We have an open Great Girls Network page which we would love for you to go to and "like" us and "follow us first" to keep up with our events and also perhaps spread the word about our group.
Click here to go directly to our Facebook page to like and follow us first!
If you join GGN, you will have access to our closed Great Girls Network Group which serves as a forum to ask questions, think about new ideas, and share updates with our members. We have such a talented group of women this gives you access to whatever they have to offer that might help you grow.
The private group on Facebook can't be accessed by anyone not in the group, so you will be in a safe environment with women who are committed to our values and our pledge to end the comparing and competing that gets in our way out in the big world.
Become a Member
Great Girls Network is our way of being the opposite of the Good Ol' Boys Network (which is still very much alive and well!). Even if you don't go to Track meetings, your membership gives you a way to support our existence and be a part of a growing group of women who really appreciate each other. And the Semi-Annual Gatherings are unlike any other "networking" event! We know women don't network like men. We want to build relationships, we want deeper, more meaningful connections. That is exactly what GGN provides.
We created a digital card that helps people understand what they can get from joining GGN.  So click here to see the card
Your membership helps give us that foundation, the strength to grow and have an impact on the lives of so many more women.
Great Girls Are Amazing Women!!! Thank You!!!
Hope to see you soon,
Margery Miller, founder Great Girls Network