December 2020 Newsletter + Zoom Track Meetings for GGN Members (from anywhere!)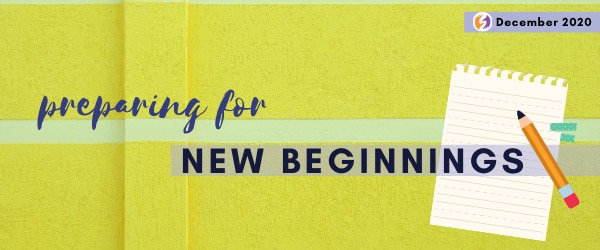 Margery's Note....
December is the time to prepare for what comes next!
Time to review where we've been, and vision out where we want to go….
I'm doing all sorts of things to prepare for next year:
This morning I called my accountant to make sure I don't forget to do anything in December that will affect my tax status for next year….
I have started a new list of books I want to read, movies * want to see….
I've given a lot of thought to what I've learned this year and the difference it is making in my life today….
I'm looking at what really works for me and how I can do more of that and so much less of what makes me feel uneasy or uncomfortable.
We can't control the future, but we can vision out how we would love to live our lives….
Mostly I am making sure that whatever I do, I remember how grateful I am for what I do have in my life, expecially my friends and family (don't forget that our family of choice can be more important than our family of origin)….
I am staying committed to keeping the conversations going about the changes we want to see: racial justice; women's equality; opportunities for all not just some; and being vocal about the need for social safety nets….
I believe women are in the vanguard of all social change, so I intend to keep caring, keep talking and keep making sure that at least through GGN, women feel supported to be their true selves, live authentically and create the lives they choose.
And a big shout out of thanks to all of you who shared stories this month! Keep them coming! We want to know more!!!
---

Member Thoughts, Ideas & Recommendations
I keep using this picture because these women represent the soul of GGN, such wonderful faces to see!!!
---
GGN Member Carolyn Daniels shares:
2020 Reflections 2020
As 2020 nears the end, I can't help but to reflect on what this 2020 journey has been for me. We all have our stories and experiences. I just wanted to share a few of mine. January 1st started with me taking a seventy year old relative to her oncologist appointment. I had travelled from Texas to Kansas City to help her with her medical needs.
At this appointment, she was told that there wasn't anything else that they could do for her. The doctor and nurse seemed upset, but my cousin was so polite and seemed to be comforting them with, "it's alright thank you guys for everything." The doctor's response to her: "you have been so strong and positive throughout your cancer journey." I decided to stay in KC with her for a while.
She continued to stay strong and positive. We had great conversations as she reflected on her life and her life choices. She shared with me how people saw or didn't see her. We talked about transitioning on, what that would be like. Time had escaped me. I had been in Kansas City since December. It was now March. My cousin transitioned. For the first time I saw her. I valued her.
I hadn't seen the news or anything. I didn't know about the pandemic until very late.
As I'm getting back into the swing of things in Texas, as much as you can during a pandemic, my son and I still had what I call our "connect conversations." He asked if I had heard about the Black man in Georgia that was killed while jogging. I told him that I did not, but to remember the talks that we have had about coming home alive. That Black man in Georgia could've just as easily been my Black son in Texas. I see you son, I value you!
Now, with the whole Covid19 dilemma, to wear a mask or not to wear a mask? Does my son have to choose between following medical advice or setting himself to be profiled? What's the safest thing to do for my health? What about my well-being? Is COVID real, or not? Who do you see? Whose opinion do you value?
Personally, I believe science, not to mention seeing a few friends hospitalized with COVID and some quarantined at home. Watching the news of cases rising… What do you see? What do you value?
If this 2020 wasn't crazy enough…George Floyd's murder on national tv, what disbelief of what I am seeing! My son called to ask, "Did you see? Did you see what happened?" I answered, "Where are you? Come home! I see you, I value you!" George Floyd's death opened the floodgates of marches, separation and unrest. As a mother of a young Black male, I have my time of peace and rest when he's home. I see you; I value you!
A few months later I met a dear friend for lunch. We were discussing the events that had been going on. I expressed my concerns. She asked, "Why are you worried? I don't see you as Black." Now that was an interesting thing to say to me considering the longevity of our friendship. My non-melanin sisters, please do not say this to a Black woman! See me, value me!
As I reflect on 2020, it is my first time going through an end of life journey this close to someone. Like most, this COVID19 has been a one of a kind journey. Experiencing the loss of so many Black lives has been surreal. These circumstances have caused so many to question…Who do we see? Who do we value?
See Me, Value Me! See All, Value All!
Stand Tall For All!
---
GGN Member Torre Capistran shares:
In the spirit of finding peace, I've been stir crazy and our family planned a last minute camping trip the weekend of Nov 21 for my husband's birthday with our 3 and 5 year old nuggets. It was hard in some ways, because, I mean, small kids… but it was also so peaceful and glorious to just be outside, for 48 hours. Here's one pic!
And here's another one!
In addition, there's a book I've promised myself to read before the end of the year and I'm finally on the last 20 pages, and I know this one is going to live on my nightstand. Even 2 pages of this book seem to bring me some peace even if my head is full of worries at the end of the day. I highly recommend it, to everyone, period. It's called No Death No Fear, by Thich Nhat Hahn.
Here's a page from the book about enjoying every minute of our lives:
---
for Women Business Owners from GGN Member Nell Merlino!
CMI Revival is offering QDP (Quickly Dissolve Problems), our collaborative problem-solving sessions, and an opportunity to work together in community with Women business leaders like you.
There are 3 FREE sessions being offered in December so you can check out the program. Later this month we will be offering a subscription for this program in 2021.
December 4th FREE QDP (Quickly Dissolve Problems) session on Zoom, 2:00-4:00 pm CT Click here to Sign-Up
December 11th FREE PPP Forgiveness – Unintended Consequences session is on Zoom, 2:00-3:00 pm CT.
Now is the time for year-end tax planning. Libby Ladu will address concerns and answer questions about how the PPP Loan Forgiveness program could impact your taxes for 2020 and/or 2021. Click here to Sign-Up
December 18th FREE QDP (Quickly Dissolve Problems) session is on Zoom, 2:00-4:00 pm CT. Click here to Sign-Up
---

GGN Member Sameen Wajid shares something delicious!
My sister's a fourth year medical student, entrepreneur, and a baking goddess. She cultivated her brand Spoonful of Something featuring fancy desserts that are deceivingly easy to create. Over Thanksgiving she made a decadent chocolate mousse pie and I just had to share the recipe with the GGN community!
Check out the recipe here and follow her on Instagram to keep up to date with her newest creations!
---
From GGN Member Michelle Dominique
NOW IS THE TIME…YOU MUST TAKE ACTION
Tuesday, October 15, 2015, 8:35 a.m. will forever be etched in my memory. That was the day my mother suffered a massive stroke, and though the doctors were able to keep her alive it was all they were able to do. By the end of the day she was labeled catatonic and I was told "there is nothing else we can do for her."
Instantly, I went from daughter to medical advocate. I was shocked to find out how conflicting and baffling the healthcare system could really be. Every symptom she had was addressed
with pharmaceuticals and for every side effect yet another pharmaceutical was prescribed.
Sadly there was little, if any, attention given to illness prevention.
I began to notice the same cycle within my clientele. I was dismayed at how quickly harsh pharmaceuticals were being prescribed for symptoms that could be easily remedied by lifestyle changes and quality supplements.
My mother's experience left many scars and forever changed me. Moreover it ignited a passion in me to educate others on the importance of illness prevention with the hopes that no family would ever relive our hellish ordeal.
I am so very excited and happy to introduce the TAVA Lifestyle line of products into my health coaching practice. TAVA has made maintaining a healthy lifestyle super simple with products that offer quality ingredients and can easily fit into any lifestyle. And unlike other products I've used in the past, the TAVA line of products save you money because they can be used by the WHOLE family.
My favorite is TAVA's signature product, the VACIA Detox tea. With only four ORGANIC ingredients it can help you eliminate up to 10lbs in 10 DAYS*. It's my go to for clients who need to drop excess weight, the root cause of most all diseases. TAVA Detox tea allows complete control over your detox experience and is non habit forming. I also use it to help clients combat chronic constipation and establish overall gut health.
I'm so excited about the effectiveness and quality of the TAVA family of products that for a limited time I'm offering my health coaching services FREE for with the purchase of a 30 day
supply of the TAVA Lifestyle line of products.*
To learn more about it, contact me at:
michellethehealthcoach@gmail.com
---
From GGN Member Gloria Mansfield and Piggy Bank Tutor:
Visit the Piggy Bank Tutor website!
---
Track Meetings
For now we are still holding our meetings for FREE on Zoom. GGN Members from any location are able to attend with no cost! And yes, you can register at the last minute….
Our Track meetings are designed to give us a sacred space to have meaningful, purposeful conversations without fear of being judged or competed with. Only Members can attend. They are amazing experiences, unlike any 'networking meeting' you have ever attended!
GGN members MUST REGISTER to attend these meetings, so just follow the links below! And if you want to learn about us, go ahead and join GGN~~if you decide it isn't for you, we will refund your membership fee!
Each one is an event or happening in itself. Some members come frequently, some come only once in a while. Whenever you attend one, you will find out things you didn't know, connect with women who will challenge and inspire you, and you will leave with some new perspectives.
Building Relationships, Rethinking What It Means to Be a Part of a Network
December 2, 2020
7 to 9 pm
Building a network that is not only sustainable but actually sustains you is a challenge for many of us. And a lot people still don't like the word "networking" because of the various shallow experiences they have had trying to do it!
If you've read the GGN website, you know we called ourselves Great Girls Network as a counter-action to the Good Ol' Boys Network that is alive and well all over the world. And we don't want to be like them! We're not after cronyism, back-room politics and schemes to get rich at the expense of others.
So we're here to say building networks doesn't have to be like that! In GGN we are creating community. And we help each other both in business and personally.
This conversation will be led by 2 GGN Members who will help us explore and understand just how we can feel great about networking with each other–and other people!!
Lisa Mesa Rogers is the Executive Director of the Anita N. Martinez Ballet Folklorico in Dallas, an entrepreneur, in addition to being an amazing wife and mother raising 3 teenagers. In all of that she still has time to build lasting, meaningful relationships with a wide variety of fascinating people.
Heather Lisle is an entrepreneur, business coach and consultant, still in the honeymoon phase of her 2nd marriage, all the while raising pre-adolescent children and navigating a move from Oklahoma to the Dallas area. Like Lisa, she focuses on people and building meaningful relationships.
Monday Morning Magic Track
December 7, 2020
10 am to 12 noon
December can be very stressful! Here's a place you can relax and talk about whatever is going on–vent, share, work out issues–whatever, we're here for you! Great start to the week! Join us!!!
Click here to join us on Zoom for Monday Magic!
Growth & Transitions Track
December 16, 2020
7 to 9 pm
This might be exactly what you need to gear up for the upcoming holidays! Or maybe this is your time to review and share how you've grown and changed this year…. Bring up anything and we'll talk about it! Hope to see you!
Click here to join us on Zoom at our next Growth & Transitions Track
Additional Monday Morning Magic Track
December 21, 2020
10 am to 12 noon
Some of you will be way too busy this week for a call, but some, like me, welcome the time sharing stories and experiences with the amazing women in GGN. Even if it's only a few of us, we'll be there! Join us!!!
Click here to join us on Zoom for Monday Magic!
---
Join us on Facebook!
We have an open Great Girls Network page which we would love for you to go to and "like" us and "follow us first" to keep up with our events and also perhaps spread the word about our group.
Click here to go directly to our Facebook page to like and follow us first!
Become a Member!
Great Girls Network is our way of being the opposite of the Good Ol' Boys Network (which is still very much alive and well!). Even if you don't participate in Track meetings, your membership gives you a way to support our existence and be a part of a growing group of women who really appreciate each other. And the Trii-Annual Gatherings are unlike any other "networking" event! We know women don't network like men. We want to build relationships, we want deeper, more meaningful connections. That is exactly what GGN provides.
Our membership fee of $50 per year gives you access to our Track Meetings and also contributions to our Newsletter. The fee helps sustain our website, but it also ensures that when you participate in a Track meeting, you will honor the sacredness of the conversations because you are a member.
We created a digital card that helps people understand what they can get from joining GGN so click here to see the card.
Your membership helps give us that foundation, the strength to grow and have an impact on the lives of so many more women.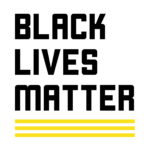 ---
Great Girls Are Amazing Women!!! Thank You!!!
Hope to see you soon,
Margery Miller, founder Great Girls Network