April 2021 Newsletter — no meetings this month!!!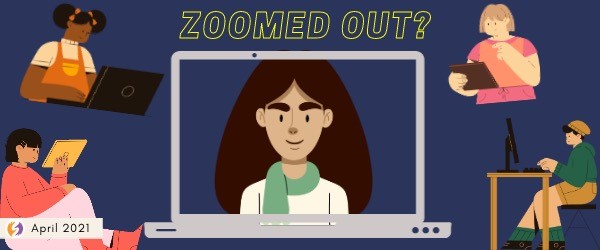 Margery's Note....
April feels like the month to check out and take a break!!!
I know so many people who are ZOOMED OUT and I am starting to be one of them!!!
I saw that attendance at Track meetings was slowing down….
I'm fully vaccinated and ready to be out a little more….
My sense of impending doom is diminishing….
And it felt like we all needed a time out from weekly meetings….
Since I keep talking about listening to our inner voice, I realized I hear my own!
I am working on a way to combine having Track meetings with some people at my house and some on Zoom….
And I'm taking walks in the spring sunshine….
I've had a few patio restaurant meals with friends….
I'm digesting and reviewing what I have learned about myself over the last year….
I'm so grateful to be alive and well and finding all kinds of ways to experience more happiness — with friends, seeing trees burst out with leaves, new flowers….
And I keep counting my blessings that I'm alive, I'm well and I have people I love and work that feels meaningful in my life!
So, I hope you all enjoy this little break! I'm planning to start up again with our May meetings, and thank you so much for still supporting Great Girls Network!
---

Member Thoughts, Ideas & Recommendations
I keep using this picture because these women represent the soul of GGN, such wonderful faces to see!!!
---
GGN Member Margery Miller shares another recent blog post:
Imposter syndrome always creeps up on us. We're in a new situation, meeting people for the first time. Someone asks, "what do you do?"
Gulp. One part of us speaks up, but the little child part of us whispers, "what if they find out I don't really know what I'm doing?"
Depending on your age, experience and level of comfort with yourself, that may or may not happen. But it does happen to more people than you can imagine!
It has a few other labels: fraud syndrome, charlatan, hoaxer. Google the term and this is what pops up:
Impostor syndrome (also known as impostor phenomenon, impostorism, fraud syndrome or the impostor experience): a psychological pattern in which an individual doubts their skills, talents or accomplishments and has a persistent internalized fear of being exposed as a "fraud."
Every client I have ever worked with has dealt with some degree of imposter syndrome at some point in her/his life. I have come to believe it is endemic to human nature.
Part of why we are reluctant to let ourselves be vulnerable with people we don't feel absolutely secure with. Let's talk about why it happens. Then I'll share some fool proof ways to break the fear of it and the ever lurking shadow of it.
I've been coaching people in some form or fashion since 1973. I've spent years studying human behavior.
Up until late 1970, I had a rather unconscious, impulsive nature that led me to do whatever seemed compelling in the moment. Although I don't regret that period of my life, I have no desire to go back. What could have been a disaster was a catalyst that lead me down a completely new path; I got pregnant at 23 and had to figure out a life for me and my child. Without a husband.
---
From GGN Member Pam Hoffmann:
I think your idea to go dark for a period of time is good.  I love the zoom meetings but people are zoomed out I think.  Looking forward to in person in future if that can happen.
I don't have much to add to newsletter but…..
Professionally I am super excited about some growth in my business which I will be more prepared to share after the  next 90 day cycle and also …..
Personally have had a breakthrough in my workaholic status as my husband and I decided to take a pop- up camper we bought from his cousin out for a maiden voyage this past weekend.  We went camping overnight together for the first time in our whole marriage of 39 years! And we returned still married. LOL
The truth is was the best thing we could have done for ourselves.  Here are a few pics just from me to you,  or to share if you feel it newsletter worthy, or need some content that shows the power of two workaholics who got off the grid, except for the cool coffee maker!  (sorry no pics of me as I was one taking all the photos).
---
I wanted to doubly remind you all to check out this film, I saw it and felt so inspired by it!!!!
GGN Member Adrienne Palmer shares:
As some of you know, my mission to support global entrepreneurship runs deep, and in particular, supporting young entrepreneurs and empowering that spirit. One of my focus areas has been supporting student entrepreneurs through Global Student Entrepreneur Awards (www.gsea.org) for which I have been a leader for about a decade. Over the last 2 years, we collaborated on the creation of a documentary that tells the story in a powerful and compelling way. I am happy to share the backstory if you are curious – it's been a LONG journey! But the bottom line is that this documentary was created, using GSEA as the backdrop of the storytelling.
And now, I am so very proud, humbled, elated and bursting with joy to share:
BIG NEWS: National Geographic Files has launched Own The Room on Disney+ and you can watch it now!!!!
The movie does an amazing job of telling the story of why the world should be supporting student entrepreneurship on a global scale. AND, the trailer captures the essence in a powerful way, in just 2 minutes! I can't watch it without crying happy tears! Please take 2 minutes to watch!!!
Click here to watch the trailer…
---
Join us on Facebook!
We have an open Great Girls Network page which we would love for you to go to and "like" us and "follow us first" to keep up with our events and also perhaps spread the word about our group.
Click here to go directly to our Facebook page to like and follow us first!
Become a Member!
Great Girls Network is our way of being the opposite of the Good Ol' Boys Network (which is still very much alive and well!). Even if you don't participate in Track meetings, your membership gives you a way to support our existence and be a part of a growing group of women who really appreciate each other. And the Trii-Annual Gatherings are unlike any other "networking" event! We know women don't network like men. We want to build relationships, we want deeper, more meaningful connections. That is exactly what GGN provides.
Our membership fee of $50 per year gives you access to our Track Meetings and also contributions to our Newsletter. The fee helps sustain our website, but it also ensures that when you participate in a Track meeting, you will honor the sacredness of the conversations because you are a member.
We created a digital card that helps people understand what they can get from joining GGN so click here to see the card.
Your membership helps give us that foundation, the strength to grow and have an impact on the lives of so many more women.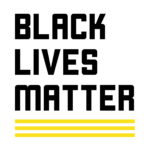 ---
Great Girls Are Amazing Women!!! Thank You!!!
Hope to see you soon,
Margery Miller, founder Great Girls Network