April 2019 Newsletter + Track Meetings + Spring Gathering April 3 — 7-9 pm!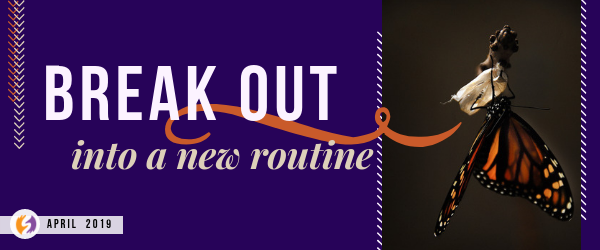 There's Still Time to Register and Attend our Spring Gathering on April 3, 2019 from 7-9 pm!
Our iconic speaker is Nell Merlino who created Take Our Daughters to Work Day and the Make Mine a $Million Business program. She recently launched the movement Born Worthy to encourage girls to feel their worth (see picture below). She gave a TedTalk last fall on the subject:To see Nell's TedTalk, click here.
Break Out into a New Routine!
It's time to change things up, break out of old patterns and do things differently!
April is a great month for cracking windows both in your house and in your thinking. Last month we talked about springing into action and gave you lots of ways to do that. This month, I'm thinking about old habits that need to be broken, especially habits of thought.
I recently worked with a client who said she realized that the reason she keeps repeating unpleasant experiences is because of how she sees herself. Until she changes her perception of who she is and what she deserves to have in life, she is setting herself up for continued dissatisfaction and unhappiness. After listening to her family history and her description of her life up to now, I could see why. When we grow up believing we don't matter, that others' needs come first, that we are somehow responsible for everyone else and we need to be ashamed when we try to put ourselves first, then it seems like we are always looking at the beauty of life from the outside, never even imagining that we could get in and enjoy it like other people seem to be able to do.
If that sounds even vaguely familiar, don't be alarmed. You are not alone! So many people feel that it is wrong to "put themselves first." It seems to go against everything they have been taught! Every religion has elements of that, with an admonition to serve others, serve your community, not yourself. And of course we want to do that.
But how much energy and ability to do that do you have if you feel depleted and worn out? Tired and spent? So covered up with responsibility that you almost can't think straight?
I wrote about this problem in my book Confessions of a Recovering Helpaholic.  click here to find the book. I even give you a 12 Step Program to learn to stop helping others more than your help yourself!
Breaking old routines of thought requires some work:
Here are some ways you could do it:Wake up a little earlier each day to spend some time thinking about what is important to you…
Ask yourself what is valuable about you, great about you…
Look at your to do list and ask yourself which are things that matter more to everyone else and decide whether they are that important to you…
Make an honest assessment and see what you could stop doing that would give you more time for you…
Whether at work or at home, where are you overdoing? Where could you cut back?
Ask yourself why you keep doing certain things and if they are really that necessary…
Ask yourself if you are doing things for others so they will like you, or if they are truly things you want to do…
Changing how you see yourself, learning to put yourself first doesn't mean abandoning others! It gives you time, space, energy and inspiration to be available to others in a healthy, authentic way. Think about it!
And if you haven't ever been to one of our Gatherings, or haven't been to one in a while, join us on April 3 for an incredible two hours of a little bit of networking and a lot of meaningful conversations with amazing women who will inspire you to keep learning and growing. We'd love to see you!
Our guest speaker for April 3, Nell Merlino, launched her Born Worthy spring initiative with a group of teens in NYC. Amazing conversations about their lives, their futures and how they see themselves as young women.
Member News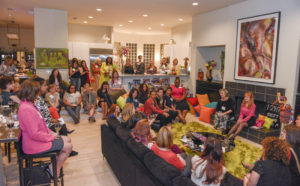 Workshops, information, and opportunities to share from our members to you!!!!
---
Margery Miller was interviewed on the podcast Women Your Mother Warned You About and it goes live on April 4th!  Gina Trimarco and Rachel Pitts are so much fun to talk with! They focus on sales and what it means to be women in the working world. Check it out! and go to Episode 15 on April 4 or anytime after!
---
Finding Peace in Everyday Life
Give Yourself a Gift
Get away & enjoy a moment just for you
Saturday, April 13 and June 8
1-3:30 pm
GGN member, Ann Ranson, has developed a special workshop to enable you to kick back and re-orient yourself to your life with a sense of peace. click here to register
This workshop is designed to help you find peace despite all that is coming at you! Enjoy activities to help you find peace and joy, like the Transformation Game and afternoon tea in a relaxing and comfortable home setting. Cost $20, or $15 each for you and a friend.
---
Brass Tacks Collective is holding the Improv for Interviewing seminar on April 27th from 10 am – 12 noon at WeWork Thanksgiving Tower.
Learn to handle interviewing with confidence by learning to read body language and experience different interview styles in this interactive improvisational workshop. Sure to make you laugh, but also geared to helping you learn how to make a positive impression, you will experience what to do with left-field and difficult questions. Learn what employers are likely to ask, what their expectations are and how to show up as your best self.
---
From Member Lindsey Humbert
I would love to let anyone who works with pre-marital or "post-ceremony" couples
know about a training my company, Thrivent, is hosting in conjunction with Prepare and Enrich—it's worthwhile for lay leaders in faith communities or LPCs. Typically it is a few hundred dollars to get certified, but we are offering it at a deeply discounted rate as a service to the community. Aptly named, the assessment and curriculum has been utilized by millions across the country.
Saturday, April 13th – all day
Prestoncrest Church of Christ
Deeply discounted rate: $50
---
From Member Sarah Nejdl

Neiman Marcus is hosting a fashion show luncheon benefiting Families to Freedom on May 1st at the Plano location Mariposa Room. There will be champagne, chef prepared lunch, live DJ, an informal catwalk, guest gift bags and auction. General admission is $100. We are now looking for any businesses, large or local, that would like to sponsor a portion of this event to be placed in event material. Contact Sarah at 214-707-1813 for details or a sponsorship form.
---
From Member Lilly Neubauer
Click here to see our new website, Open Hearted Home just launched on Sunday, May 31! We'll be shareing information and stories to encourage and help others in feeling more at home with their authentic selves and designing their home space to reflect and inspire.
---
Member Kenda-Le Pernin invites you to her FREE webinar on creating business cultures inside of the You and Me Business Model.
In this webinar, we will explore what it takes to create a truly collaborative culture, dissolve silos between departments, eliminate the need for CYA and have people performing at extraordinary levels as part of their natural self-expression. We've been building value-sustainable organizations for over 36 years. Please join us and let us share with you what we've learned.
Thursday, April 25, 2019
1:00 PM – 2:00 PM CDT to register, click here.
---
Member Michelle Riddell of Something Good Consulting Group

is offering an opportunity for anyone interested in growing as a leader to enroll in the upcoming Leadership & Reputation Academy. All meetings are held at United Way Dallas from August 6 through November 11, 2019. The Leadership & Reputation Academy is an intense, eight part Executive Education course aimed at new and emerging leaders around the Dallas Metro. The class size will be no more than 30 participants.
The classes focus on relationship-building, conflict management, entrepreneurial thinking, media and presentations skills and many more topics.
A clear outline and details are available HERE and to sign up, go HERE
---
And last but definitely NOT least, Member Amy Halman had baby Kieran last month and here she is out shopping!  Beautiful mother & baby!!!!!!
---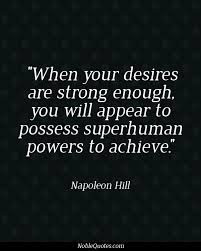 Track Meetings
Track Meetings
==========
To register for a Track meeting, log onto our website as a Member.
To take advantage of these amazing Track meetings, you must join GGN! Each one is an event or happening in itself. Some members come frequently, some come only once in a while. Whenever you attend one, you will find out things you didn't know, connect with women who will challenge and inspire you, and you will leave with some new perspectives.
Growth Track
———-
* April 10, 2019
* 7 to 9 pm
* Growth takes so many forms! We have covered so many topics in these: new business ideas; personal challenges; marriage; dating; business conflicts; you name it, we've probably touched on it. What's up for you this month? Come share it!
Click here to join us at our next Growth Track meeting
Monday Magic Track
———-
* April 15, 2019
* 10 am to 12 noon
* What a great opportunity to start your week! Meet with some amazing women, talking about anything you want to bring up! You get brunch food, you get empathy, you get a place to just be yourself. Magic! Join us!!!
Click here to join us at our next Monday Magic Track
Transitions Track
———-
* April 24, 2019
* 7 to 9 pm
* If you read the opening letter above, you might be thinking about how to change your patterns, routines, old habits. This is a great place to share your thoughts, get some feedback and feel safe knowing you really matter to us. Come join us!
Click here to join us at our next Transitions Track meeting
Join Us on Facebook!
We have an open Great Girls Network page which we would love for you to go to and "like" us and "follow us first" to keep up with our events and also perhaps spread the word about our group.
Click here to go to our FB page and like & follow us first!
If you join GGN, you will have access to our closed Great Girls Network Group We have such a talented group of women this gives you access to whatever they have to offer that might help you grow.
The private group on Facebook can't be accessed by anyone not in the group, so you will be in a safe environment with women who are committed to our values and our pledge to end the comparing and competing that gets in our way out in the big world.
Become a Member
Great Girls Network is our way of being the opposite of the Good Ol' Boys Network (which is still very much alive and well!). Even if you don't go to Track meetings, your membership gives you a way to support our existence and be a part of a growing group of women who really appreciate each other. And the Semi-Annual Gatherings are unlike any other "networking" event! We know women don't network like men. We want to build relationships, we want deeper, more meaningful connections. That is exactly what GGN provides.
We created a digital card that helps people understand what they can get from joining GGN so click here to see the card.
Your membership helps give us that foundation, the strength to grow and have an impact on the lives of so many more women.
Great Girls Are Amazing Women!!! Thank You!!!
Hope to see you soon,
Margery Miller, founder Great Girls Network